Key Moments From Final Day Of Tsarnaev Trial Penalty Phase Testimony
03:36
Play
This article is more than 6 years old.
Closing arguments in the penalty phase of the trial of convicted Boston Marathon bomber Dzhokhar Tsarnaev are set for Wednesday, following final defense and prosecution witness testimony on Monday.
Below find key moments from Monday's testimony, and see all of Monday's live coverage here.
---
-Jurors who have been waiting for a sign of remorse from Dzhokhar Tsarnaev finally got a morsel of it in court Monday, albeit from a secondary source.
Sister Helen Prejean, a prominent death penalty opponent, testified that she had met with Tsarnaev multiple times over the past two months, conversing about multiple topics including religion and Tsarnaev's crimes.
-The government cross-examined Prejean only briefly, establishing that she is vehemently opposed to the death penalty and makes a living in part by speaking and writing about the topic.
The defense, on redirect questioning, established that neither Prejean nor her order are being paid for her testimony in this trial. She also said her strong feelings on capital punishment do not affect her views on whether Tsarnaev was sincerely remorseful.
-The defense rested after Prejean's testimony, offering the government the opportunity to present rebuttal witnesses. The second of just two government witnesses was John Oliver, the warden of the ADX supermax prison in Florence, Colorado, where Tsarneav could end up if sentenced to life in prison.
Oliver, under government questioning, testified that it is possible for inmates under restrictions known as special administrative measures (SAMs) to ultimately have their restrictions eased, and potentially lifted. That's a key point, as the defense has sought to paint Tsarnaev's future as a life sentence inmate as one marked by limited human contact, with every minute of his life monitored.
Defense attorneys, under cross examination, were able to establish that even if SAMs were lifted, Tsarnaev would still face a very restrictive life at the ADX.
-After three months of jury selection and more than two months of testimony, the jury will begin deliberating Dzhokhar Tsarnaev's punishment on Wednesday.
Jurors will have Tuesday off, as lawyers and the judge wrap up last minute details and prepare for their closing arguments the day after.
This segment aired on May 11, 2015.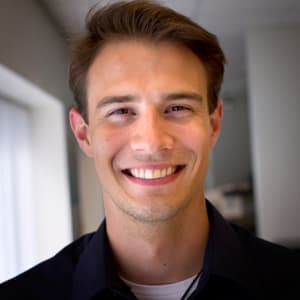 Jack Lepiarz Reporter and Anchor
Jack Lepiarz is a reporter and anchor at WBUR.