Turn It Down: Berklee And Spotify Team Up To Save Our Ears
06:45
Play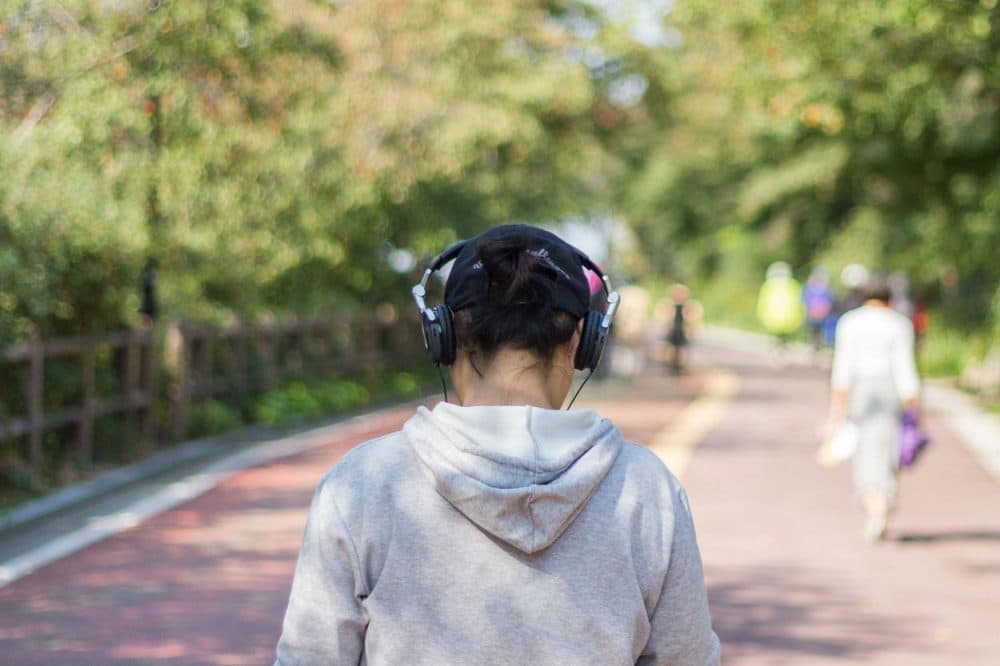 This article is more than 5 years old.
Berklee College of Music professor Nalora Steele has a warning. She says all of our ears are under attack.
"All you have to do is stand on the corner of Massachusetts Avenue and Boylston [Street] in Boston and you will hear the clanging and the traffic and the sirens," Steele says.
The 83-year-old educator also points to noise we voluntarily add to the cacophonous mix.
"Every young person has something stuck in their ears these days," Steele observes, referring to the now ubiquitous ear buds and headphones we see everywhere.
Steele has something in her ears too. Not ear buds, but hearing aids. For 30 years the former opera singer who has shared stages with Placido Domingo and Beverly Sills has been grappling with the challenges and stigma that come with hearing loss. Steele says the hearing aid industry has mushroomed since she started studying hearing loss six years ago, after receiving a research fellowship from the music retailer Newbury Comics.
The World Health Organization predicts 1 billion young people could develop hearing loss due to poor listening habits. All of our ears are at stake, but the prognosis for musicians is even worse. That's why Steele's work has inspired Berklee and the music streaming site Spotify to team up to raise awareness about threats to our hearing.
'The Most Important Instrument'
"The ear is the most important instrument they have," says Berklee professor and trombonist Tom Plsek, who is also trying to raise awareness among his students.
"You can damage your guitar, get a new one for $4,500, your trumpet the same. Piano, $20,000 or more. Ear, nothing," Plsek says. "No matter how much money you have, it's gone."
To drive that reality home, Plsek measured decibel levels in Berklee's concert and rehearsal spaces. He says jazz and rock musicians alike regularly exceeded what he calls a healthy "daily noise dose." One heavy metal group reached 500 percent of theirs in less than two hours.
Plsek is encouraging students to use decibel measuring apps and room meters — but he says that plan actually backfired in at least one instance, because, as it was mythologized in the rockumentary "This Is Spinal Tap," rockers want to rock.
"I heard that the students were trying to get the red light up as much as possible," Plsek says, laughing with both understanding and disbelief.
Plsek also wants the school to offer hearing tests so students can see their ear health on paper. He says it's challenging to convince aspiring musicians that their youthful ears are vulnerable. There's a long list of professionals with noise-induced hearing disorders who have issued their own campaigns to warn other musicians about the dangers, including Lars Ulrich of Metallica and The Who's Pete Townshend.
"Some of the literature suggests it's as much as three-fourths of all professional musicians have some kind of hearing disorder," says Brian Fligor, chief audiology officer at Lantos Technologies in Boston. He says musicians in all genres are susceptible.
The cochlea — or audio portion of the inner ear — houses sensitive hairs and nerves that help decode sound. They're easily damaged, which leads to disorders like tinnitus, which causes ear ringing, and hyperacusis, which is over-sensitivity to volume and certain pitches.
At Boston Children's Hospital, Fligor worked with a teen violinist who noticed a dramatic shift in her hearing after increasing her practice time from 60 minutes a day to 90 minutes. So overuse can be as destructive as high volumes, Fligor says. But everyone who listens through headphones or ear buds is in acute jeopardy. Fligor's team recently published a paper in the Journal of Speech, Language, and Hearing Research with some sobering findings.
"The majority of people in New York City, ages 18 to 50, listen too loud, too long," Fligor says. "The average listening level was in excess of what would be considered to be allowable for a factory worker."
Fligor is one of about a dozen experts collaborating with Berklee College of Music and Spotify to produce new public service announcements about understanding and preventing hearing loss. They recently came together for a forum titled "Just the Right Volume: An Essential Conversation About Hearing."
Kerry Steib, Spotify's director of social impact, was at the forum and acknowledged the streaming site reaches a lot of ears.
"On Spotify there's 60 million people listening to music — most of them probably through their headphones," Steib says.
And she acknowledges the potentially harmful role Spotify plays in the hearing loss equation.
"But I think really that means there are more opportunities for us to do work like this — to actually be on the forefront of creating these messages and distributing them," she says.
The team worked together to write and record the messages, backed by original music performed by Berklee students. The wording is simple and direct:
Hello Spotify listeners, this is Kate Lovell from Berklee College of Music. Did you know that millions of young people suffer from hearing loss? For some reason we always think this is only an issue for older adults, but that's not the case. We all need to be mindful of the loud sounds around us, be smart about our choices to protect our hearing, and do what we can to always listen with just the right volume.
These PSAs are something of a wake-up call for musician Nick Balkin. He works for Berklee and plays bass for the Boston-based band Kingsley Flood.
"There are shows I play where I forget my earplugs, and I go, 'OK, it's OK, just this once.' And then maybe I forget the next show too — and you just let it slide," Balkin says. "And you need to be reminded. People need to be talking about it."
Non-paying Spotify listeners in the U.S. will start hearing the new PSAs as they're are rolled out this week. But the millions of subscribers who bypass ads will only hear music — hopefully at the right volume.
Correction: An earlier version of this post inaccurately reported the number of Spotify subscribers who will hear the PSAs. We regret the error.
This article was originally published on May 19, 2015.
This segment aired on May 19, 2015.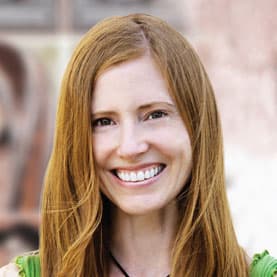 Andrea Shea Senior Arts Reporter
Andrea Shea is WBUR's arts reporter.