Photos: USS Constitution Makes Late Night Move To Dry Dock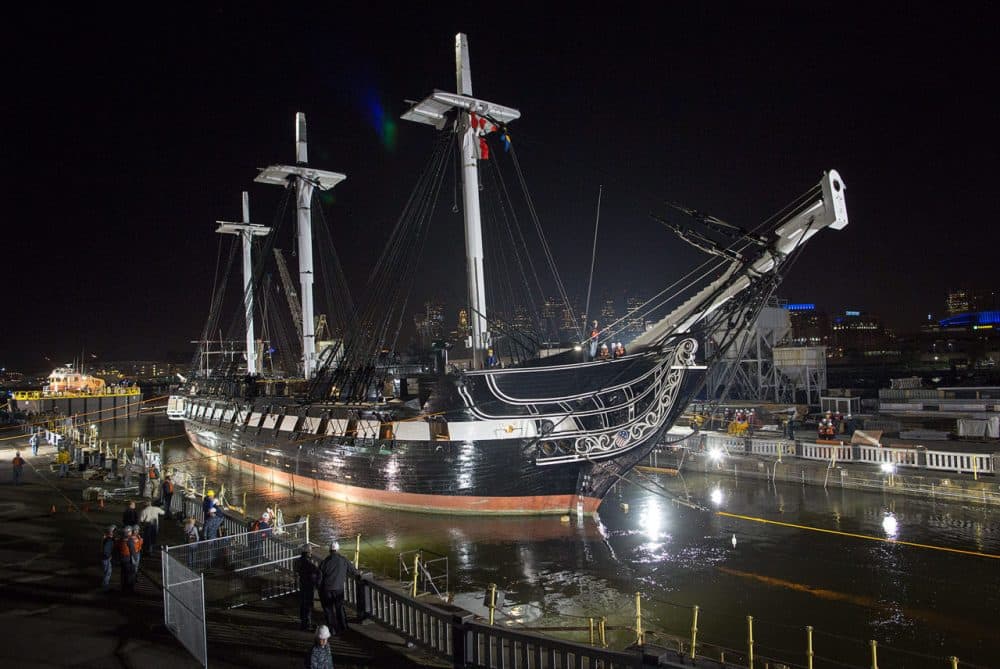 This article is more than 5 years old.
For planned repairs, the USS Constitution rode the late evening tide to a dry dock Monday night at the Charlestown Navy Yard.
With the high tide filling Dry Dock 1 next to the USS Constitution Museum, teams of Navy and civilian engineers gently slid Old Ironsides from the wharf into the dry dock.
Restoration to the Navy's oldest commissioned warship will take two-and-a-half years, says U.S. Navy historian Margherita Desy.
"We're going to replace the copper sheeting, which is the 3,400 sheets of copper that cover her bottom and protect her, and we're going to replace some hull planking and some deck beams," Desy said. "So it's a pretty typical, every-20-year restoration work that we're going to be doing."
According to Desy, the restoration will cost between $12 million and $15 million.
The ship's top deck will open again to visitors on June 9.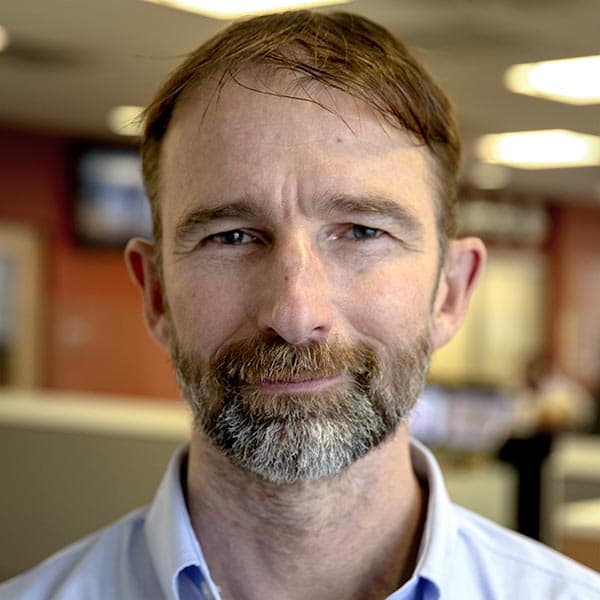 Robin Lubbock Videographer/Photographer
Robin Lubbock is a videographer and photographer for WBUR.