Faneuil Hall Property Manager Drops Bid To Charge Street Performer Fees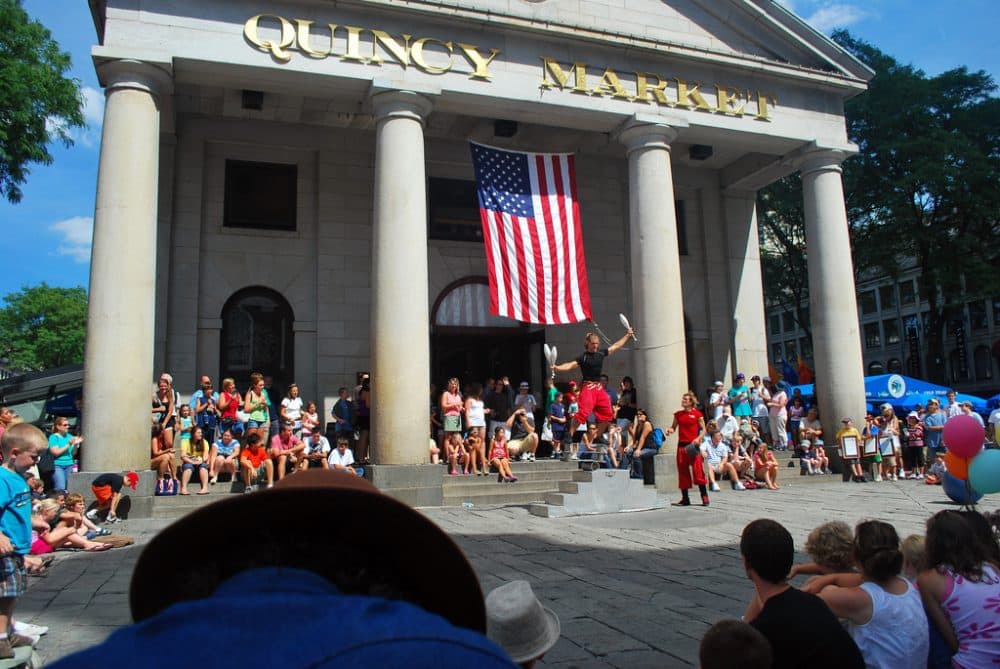 This article is more than 5 years old.
The property manager of Boston's Faneuil Hall Marketplace is dropping its plan to charge street performers a fee for the right to perform at the popular tourist destination.
"After careful consideration and a series of good faith discussions, [Ashkenazy Acquisition Corporation] and Faneuil Hall Marketplace Management have decided to forego the implementation of management fees for our Street Performers," the company said in a statement.
The company initially wanted buskers to pay as much as $2,500 for the season, to off set what it called the "significant investment" the company has made "to support these artists through promotional efforts, scheduling and security."
As The Boston Globe reported last week, performers, who rely on tips, strongly objected to the fees:
Performers call the fees prohibitive and say they would rather quit than pay to perform. Many have been playing at Faneuil Hall for years and value their positions, which they won after a competitive audition process, in the marketplace's entertainers program.