'He Went For All The Right Reasons': One Marine's Story
Resume
For nearly every Memorial Day I can remember, I've been passing Staff Sgt. John H. McCarthy's headstone at the Evergreen Cemetery in Brighton.
He was buried here in the spring of 1968, and his grave is located in the same row as my grandparents. Last year I looked at the dates on Sgt. McCarthy's grave and wondered: Was he one of the 58,220 Americans killed in the Vietnam War? Turns out he was.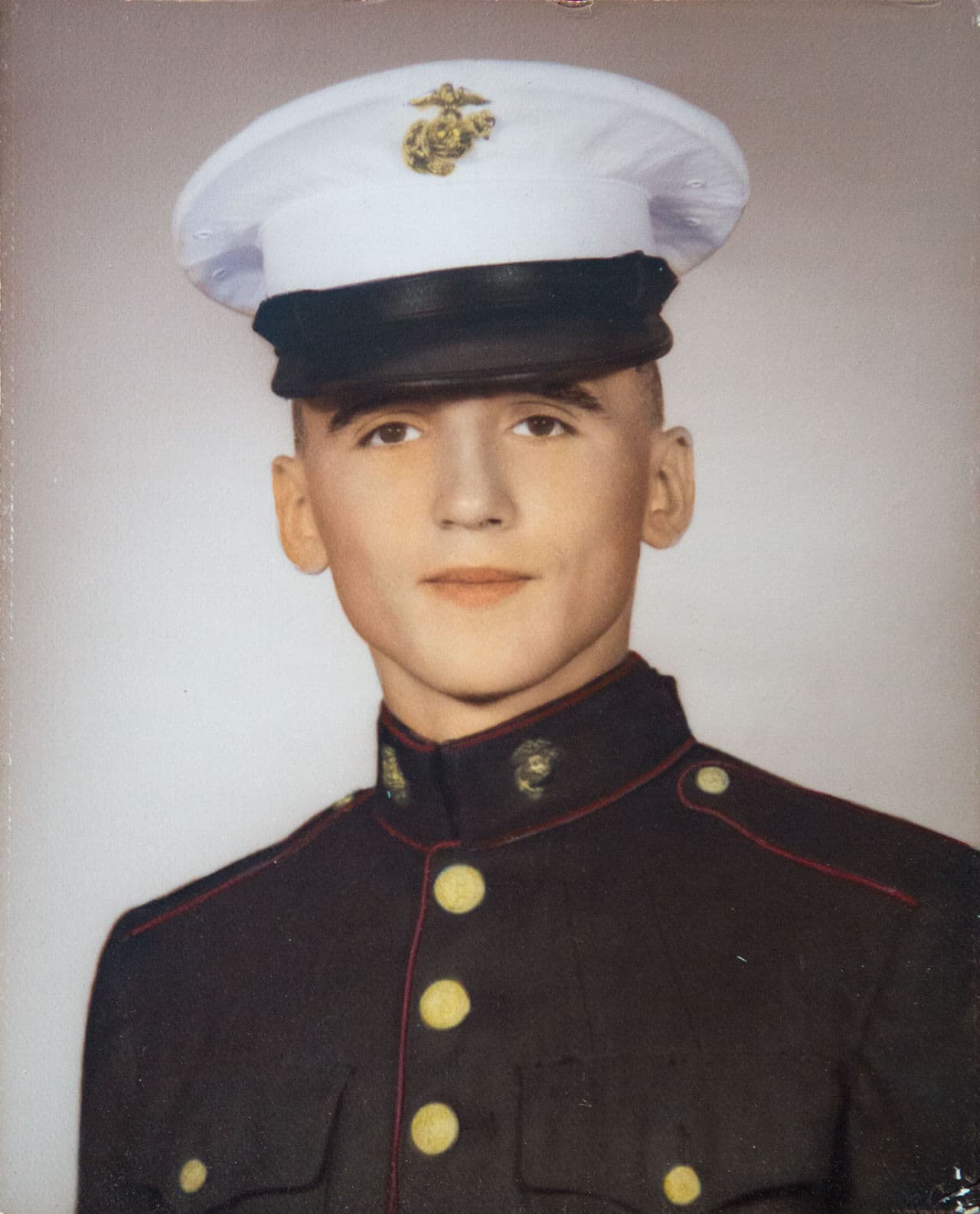 So, nearly 50 years after the height of the war in Vietnam, as the life stories behind each of the tens of thousands of names etched into the Vietnam Veteran's Memorial in D.C. are fading from memory, I set out to tell his story.
A Brother Remembers
Richie McCarthy still gets emotional when talking about his big brother Jack.
"He went for all the right reasons,"  Richie told me. "He loved the country, and he thought that we're at war and that he wanted to fight for his country. He thought that was the right thing to do, and that's what he did."
The two brothers, separated by 22 months in age, were close growing up in Allston/Brighton.
"When we were kids ... his bed was closest to the window, and we used to jump back and forth on each other's bed. I was on his bed one day, and he jumped, and my head went out the window. He grabbed me," Richie recalled. "Whether I would have continued going, who knows, but the story was he saved me from going out the window."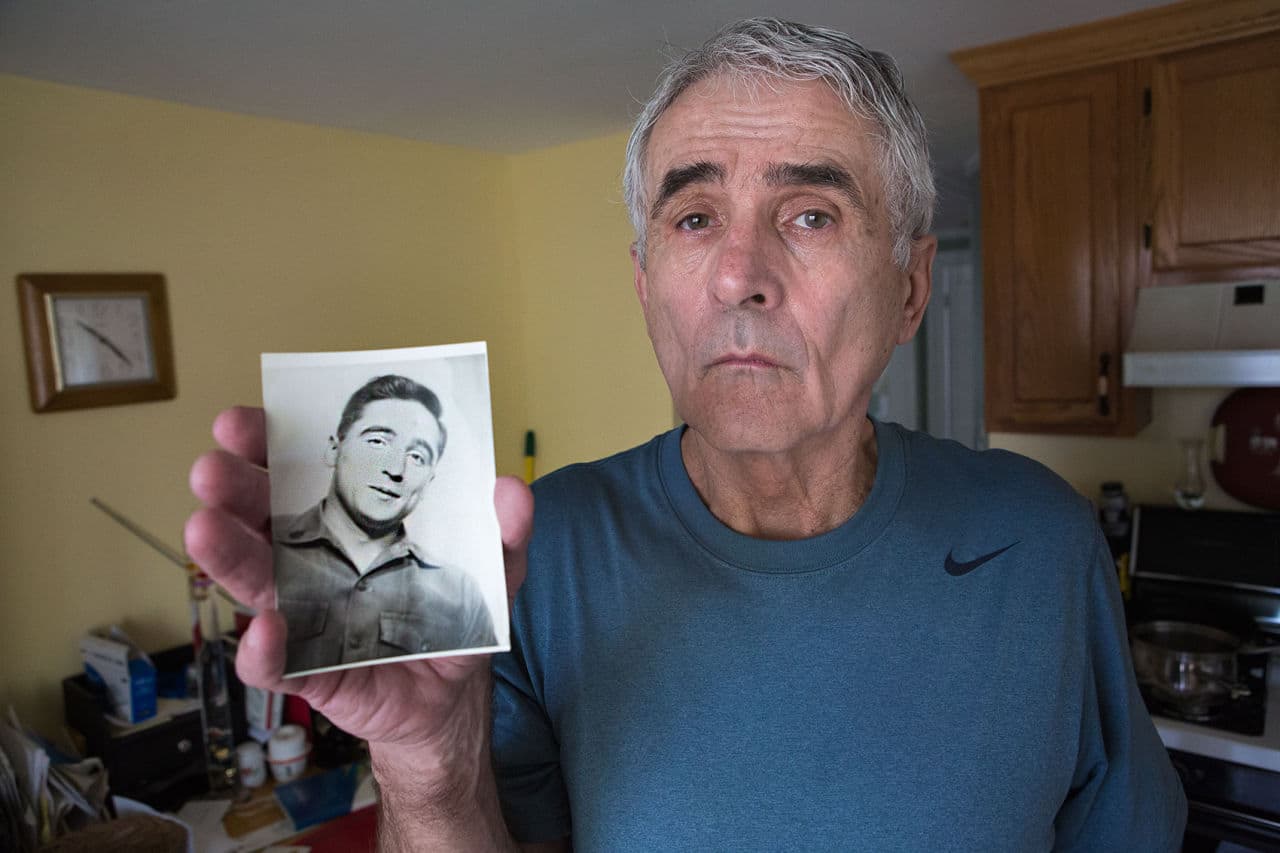 Jack McCarthy was always looking out for his little brother. The boys' father died when they were toddlers. They had a typical childhood growing up in the 1940s and '50s: playing ball at a nearby field, roller skating in the park down the street, collecting polliwogs from a pond.
As a child, Jack developed a talent. Richie says Jack was artistic.
"He liked to paint." And Richie is reminded of his brother's talent every day. Two of his original paintings still hang on his living room wall. But Richie says his brother was often his own worst critic.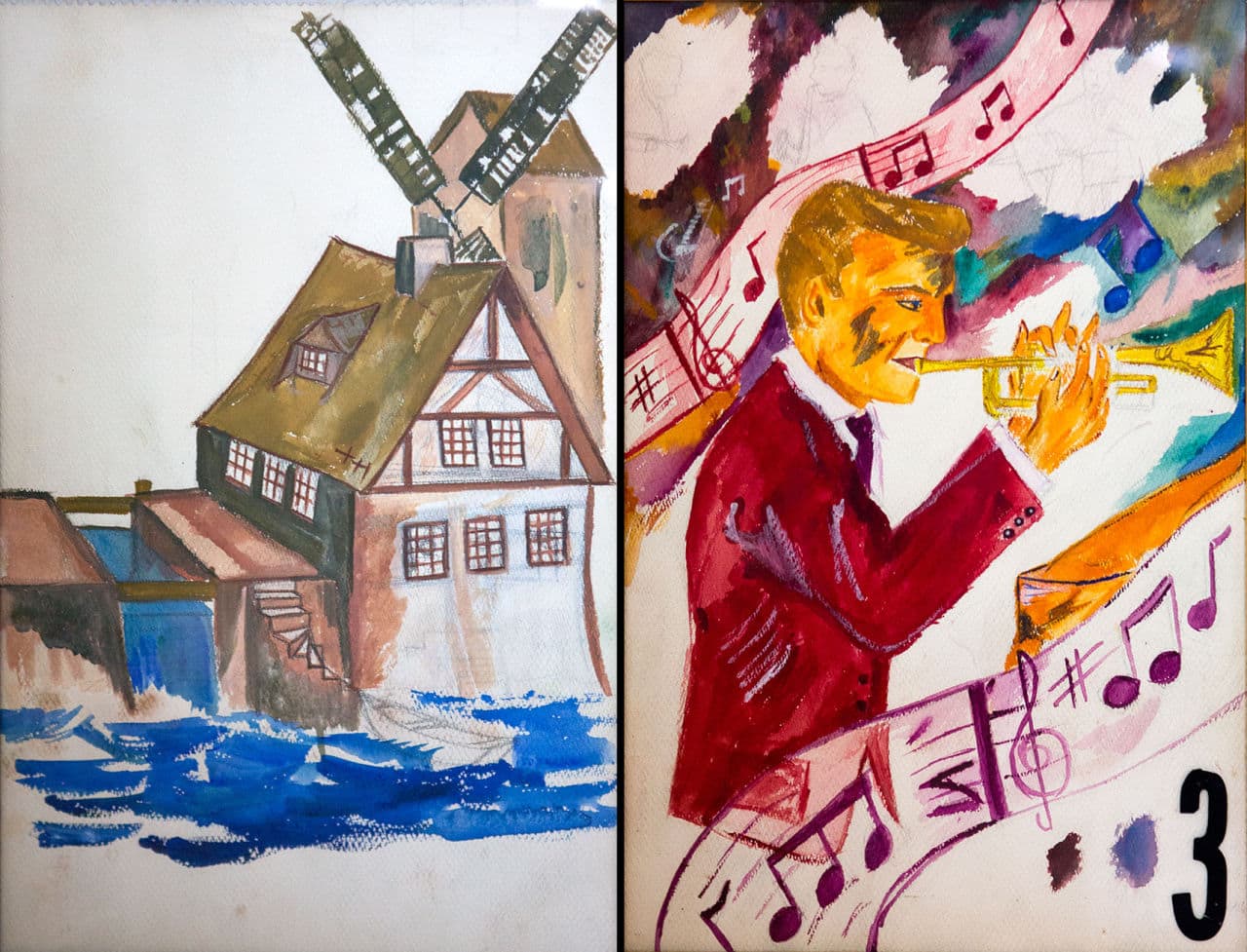 "A lot of times he did these paintings and he'd do it and I'd say, 'It's a beautiful painting,' and the next thing I know he'd have painted over it so he could paint again. He'd tear 'em up and throw 'em out," Richie said. "I don't know, I guess he didn't think they were good enough, but as you can see the two on the wall: one is like a seascape, and the other one is obviously a musician. It looks like he's playing jazz."
As the 1950s drew to a close, Jack McCarthy developed an interest in the military, and on his 17th birthday in 1960, he enlisted in the U.S. Marine Corps.
"He was like a tall, good lookin' kid. And he looked like a Marine," said Dan Daley, who was one of Jack McCarthy's childhood friends. "He was probably like 6'1", maybe 215, muscular type of kid. When you saw him in his uniform, it was impressive. I mean he could be a poster boy for the Marines."
Daley describes Jack McCarthy as a happy-go-lucky guy.
"He was a tough kid, and he had a lot of confidence. He just seemed like nothing bothered him," Daley said. "He was always joking around. You know, just a regular kid of that era. You know, just one of us."
And by all accounts, Jack McCarthy thrived in the Marine Corps. In 1962, he was one of 13 rifle-toting Marines chosen for a training exercise at Camp Lejeune, for the benefit of President John F. Kennedy.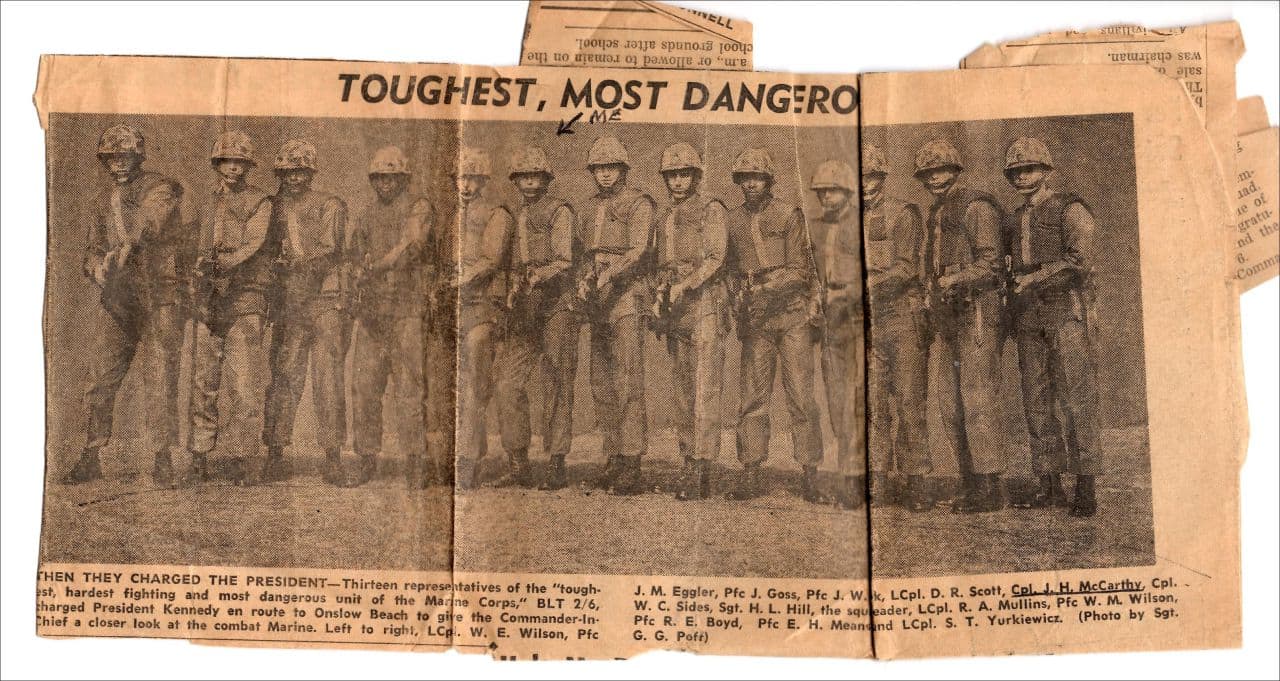 The leathernecks emerged from a helicopter to halt the presidential limousine to demonstrate to the president the security capabilities of the elite unit, which was described in a news account as the "toughest, hardest fighting and most dangerous unit of the Marine Corps."
Later that year, McCarthy was assigned to a ship, which, upon return from the Mediterranean, was diverted to the Caribbean to be part of the Cuban missile blockade.
In 1965, with hostilities heating up, he was sent to Vietnam for the first time. His assignment was working with local South Vietnamese villagers and rooting out the Viet Cong.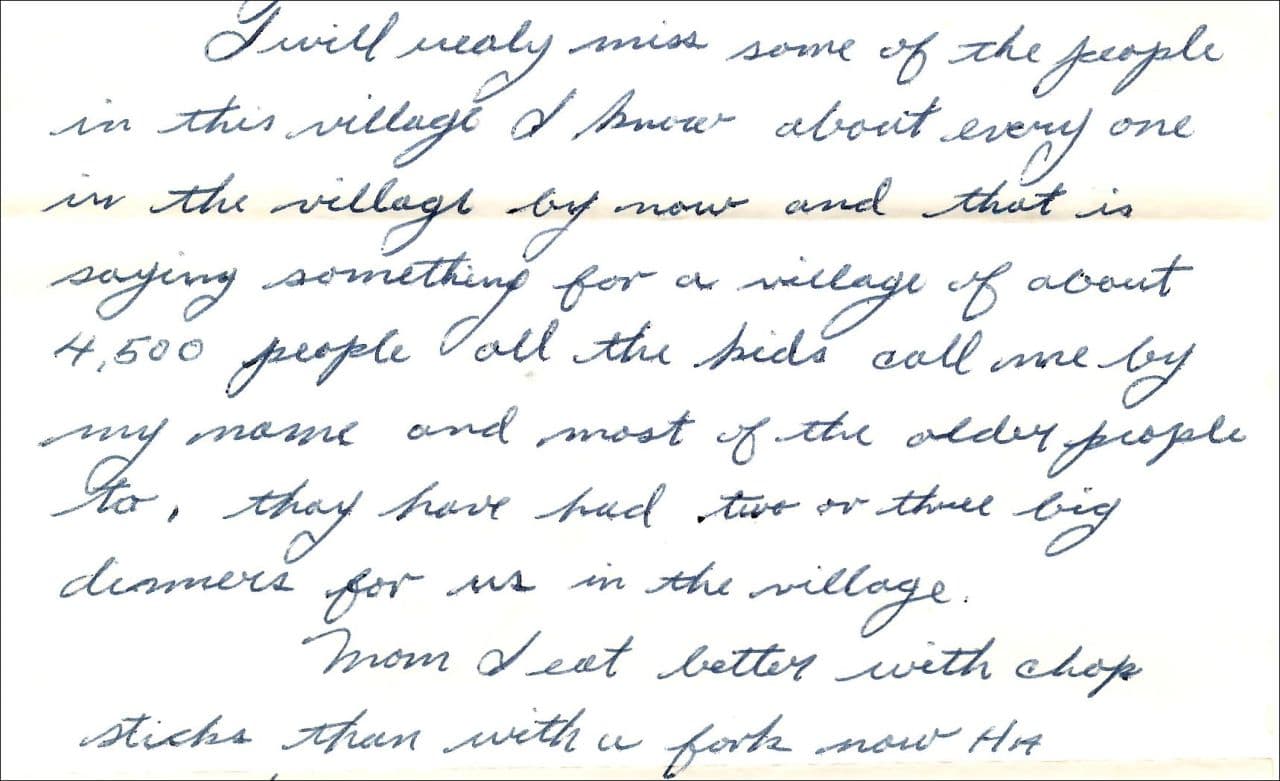 After 13 months in Vietnam, Jack McCarthy returned stateside and worked at the Marine base in Quantico, Virginia. But by late 1967, McCarthy got the call again to return to Vietnam.
"We had conversations before he went back the second time, and he told me that he thought something could happen," said his brother Richie.
He said it wasn't a premonition, but his brother realized on this tour he might not be so lucky.
"I remember when he told me that he realized there was a chance that he may not come back, and I remember trying to dismiss it," Richie said. "And I'd say, 'That's not going to happen.' And he said, 'Well, good chance that it is.' And pretty much that's where we left it — me saying that it wasn't going to happen, and he saying, 'Well, you gotta be a realist, this is war, the second time, odds are something could happen.'"
And something did happen. At approximately 10:45 on the morning of February 18, 1968, McCarthy lead his platoon deep into enemy territory in Quang Nam Province. He stepped on an enemy explosive device and was severely wounded. McCarthy was evacuated to a Naval field hospital in Danang. He was able to dictate some letters home.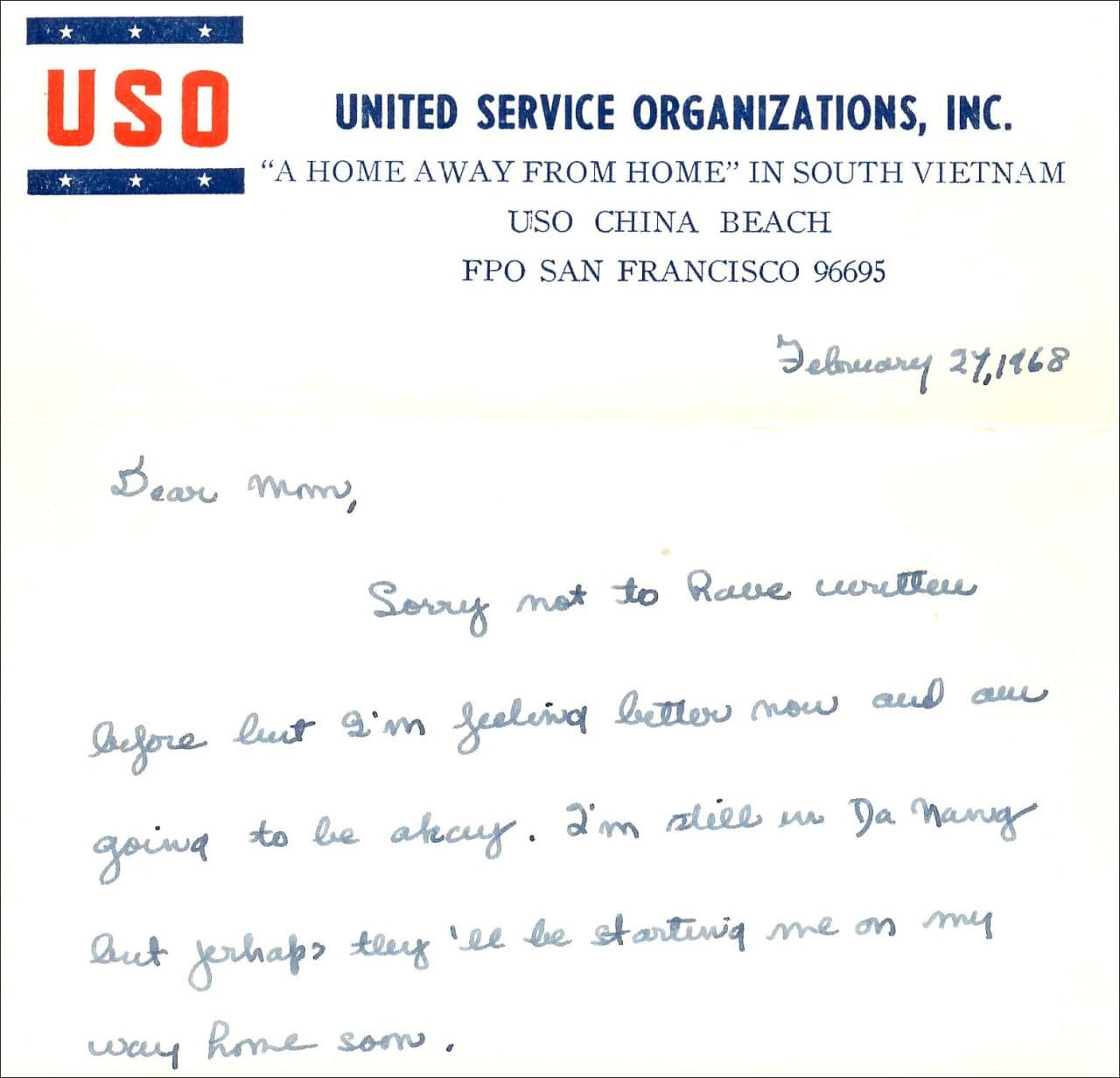 After weeks at the field hospital, McCarthy was transferred to an Army hospital in Japan. But despite the efforts of surgeons, he failed to respond to treatment and died on the morning of March 25. He was 24 years old.
"When I think of him, I just think what a shame it is he couldn't really live his life," Daley said. "You know, when I'd see his name on the wall when I was in D.C. recently, that's all I think of, what a shame, poor kid, he was so young. He never really had children or ... he didn't really have a life. He was just starting out, and snuffed out. It was really sad, he had a lot of potential that just wasn't realized."
Not realized, but not forgotten.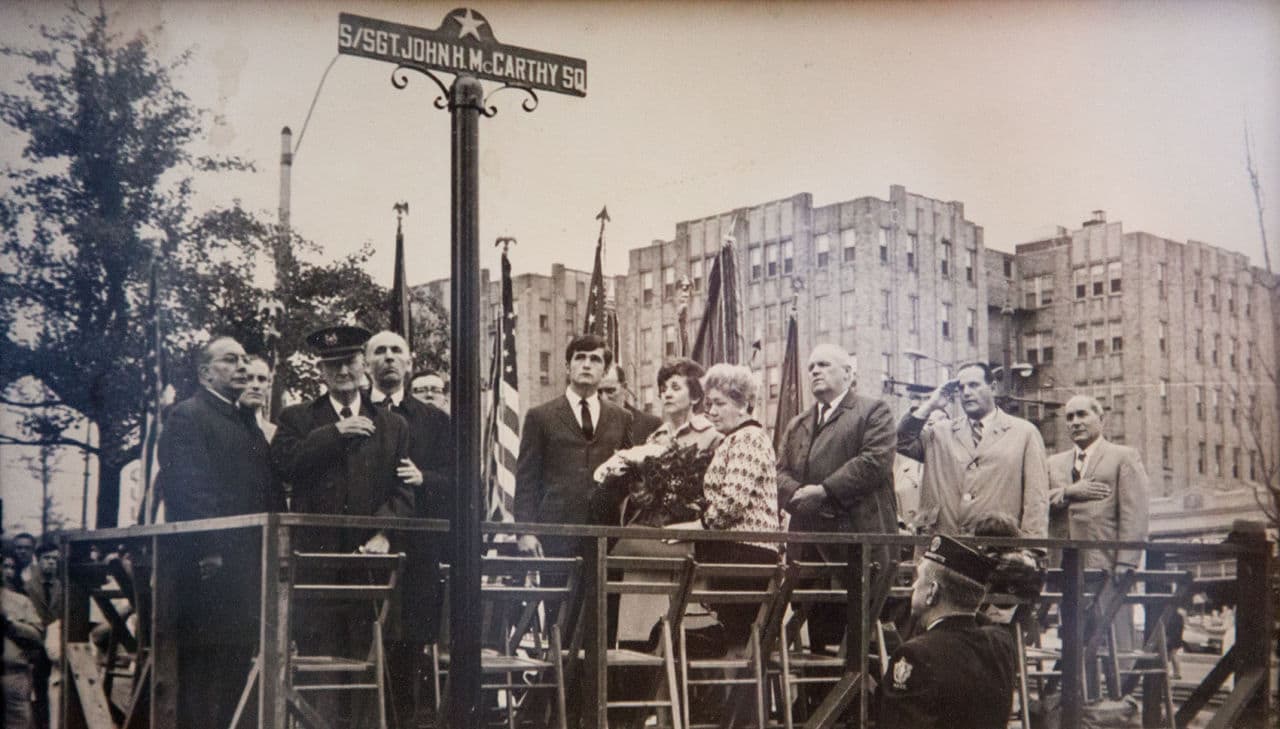 This segment aired on May 25, 2015.