Boston 2024 Officials Are Meeting With International Olympic Committee
07:04
Play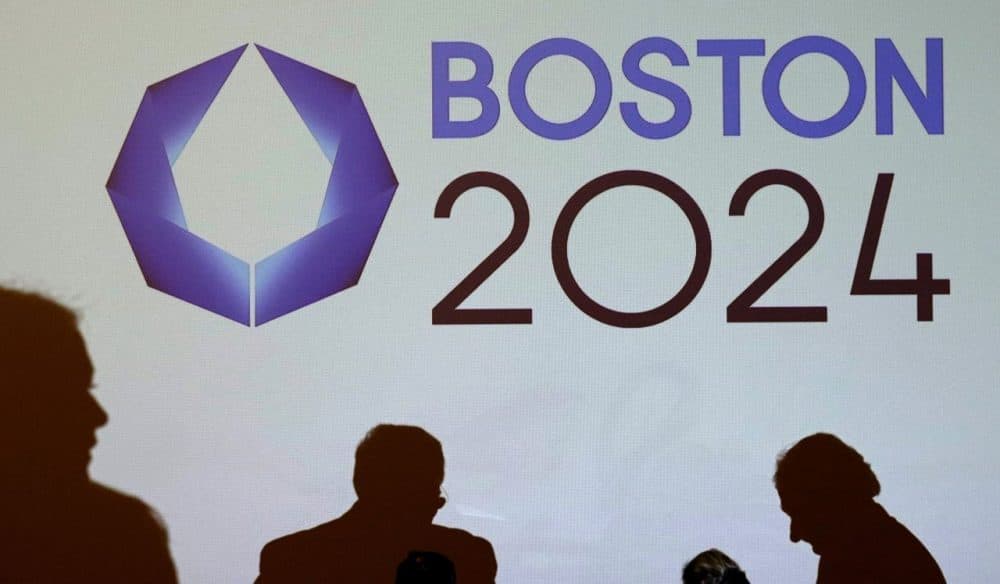 This article is more than 5 years old.
Leaders of the effort to bring the 2024 Summer Olympics to Boston are in Switzerland this week to meet, for the first time, with the International Olympic Committee.
WBUR's Curt Nickisch is in Switzerland and joined Bob Oakes to discuss.
---
Is this the beginning of Boston's effort to sell the city to the IOC?
Absolutely, although it's not a hard sell. This is a new thing the IOC is doing to basically meet and greet candidate bid cities from around the world, and it's supposed to be relaxed meetings, informal conversations. But yeah, Boston 2024 is essentially on a very long application process for a mega sporting event and they're trying to put their best foot forward.
These meetings are part of a new selection process that's supposed to bring more transparency. But the meetings are private. Do we have any idea, at this point, what's being discussed?
Yeah, we do. I met [Wednesday] morning with Boston 2024 just before the team left for the day full of meetings. And Boston 2024 CEO Rich Davey told me that they've prepared a lot of questions for the IOC. The Boston group wants to know how far they can go, for instance, to use existing venues to host events to keep costs down. And that's just one question Davey told me:
"And then also are there ways for us to potentially increase our revenue as well, which will obviously help pay for our costs? I'm sure the IOC will have some questions for us, the referendum for example, and how we see that affecting our bid obviously."
Davey sounds matter-of-fact there, but what he's basically saying is that Boston 2024 wants to find out how much money the IOC will chip in to run the games. So while these meetings are supposed to be about getting to know each other, they're also laying the groundwork for what could be serious negotiations about a mega event down the road.
Public support is also at issue. The IOC is responding to an apparent decrease in interest in hosting the games by trying to offer more help to potential host cities. How helpful could that be for Boston?
It could be very helpful. You're talking about a city that is skeptical of big projects, and so it cannot hurt Boston 2024 that they're embarking on a bid just as the IOC is rolling out reforms to try to lower the cost of putting on the games and to incorporate city planning better into the Olympics.
The proof will be in the pudding. The IOC has approved these changes, but still has to show they're going to act on them and vote that way when it comes to picking bid cities. Wednesday's meeting is an early step in that process, and it's a first chance to get a sense of the IOC's commitment.
How big a factor is the question of whether the public here in Boston will endorse the city's bid?
It's front and center, for sure. Davey talked about that. Boston 2024 is definitely expecting that question.
It's important because the IOC may reject some candidate bids before the referendum is held, and Boston 2024 wants to be on that shortlist. So what the Boston team is saying is that they're not the only bid city to ever go through a referendum process. They'll also talk about recent polls that show that support for the Olympics goes up markedly if voters are convinced that public funds will not be used to run the games.
So they have an answer, but Boston 2024 is going to have to get used to this question. They're going to be asked about it wherever they go.
Members of the USOC are also there. What are they adding to the process?
Stability, really. The top officials from the U.S. Olympic Committee, Chairman Larry Probst and CEO Scott Blackmun, they both have a long history working with the IOC — highs and lows, like Chicago's failed bid for the summer games. So they know the personalities and can introduce Boston 2024 folks who are new to the process.
The other thing it shows is that the USOC, which sometimes has been at odds with the IOC, is taking the new process seriously and is serious about this bid.
And it's not just USOC people, along with, as Boston 2024 has hired a couple of experienced people who've worked on other cities' successful bids. So those consultants are here for the same reason, too.
Also in Switzerland (Zurich) there was huge world sports news overnight, as top world soccer officials were arrested on U.S. corruption charges. What's the buzz in Lausanne?
Word was getting around and Boston 2024 folks did hear about it.
Let's be clear: The FIFA charges are not related to the IOC. They are different organizations. They have different power structures and different practices. The IOC did go through its own vote bribery scandal during the 2002 Olympics in Salt Lake City, the one that Mitt Romney rescued. And the IOC instituted reforms and has apparently moved past that.
But to have members of one global sporting body arrested at one lake in Switzerland while Boston 2024 is meeting with another global sporting body at another lake in Switzerland, well, it's an unfortunate coincidence for them.
This segment aired on May 27, 2015.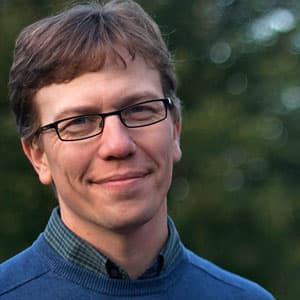 Curt Nickisch Business & Technology Reporter
Curt Nickisch was formerly WBUR's business and technology reporter.