Boston Science Teacher Wins $25,000 Teaching Award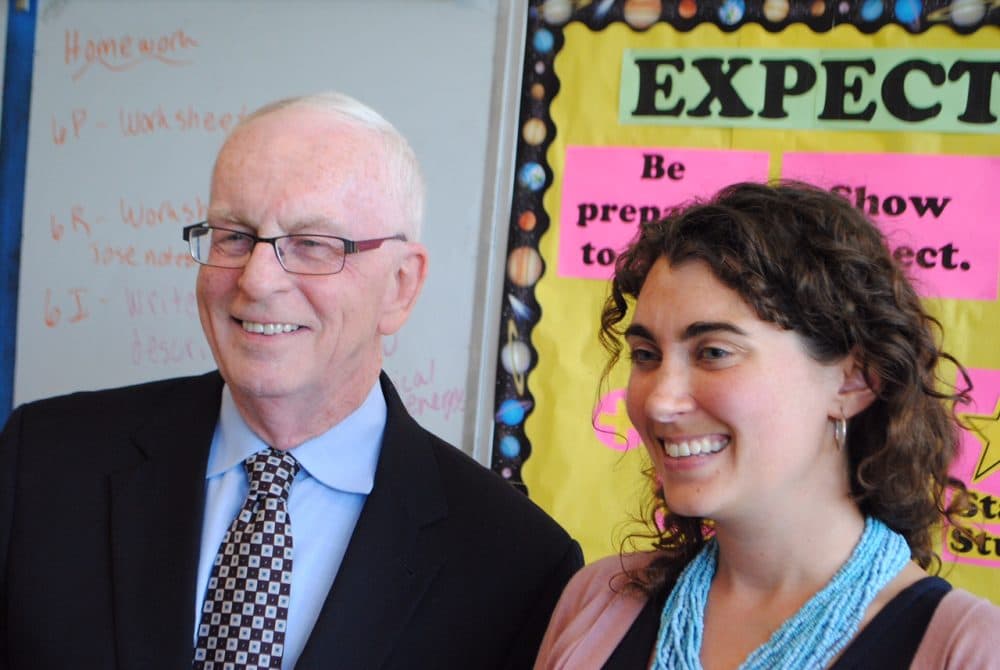 This article is more than 6 years old.
Sixth grade science teacher Erin Dukeshire knew something was up Thursday when Boston Mayor Marty Walsh, along with her father, walked into her classroom at Roxbury's Orchard Gardens school.
"Everyone in this class I just want to say your teacher got a special award," Walsh announced. "Only one of four teachers in the whole United States of America, and she got chosen as one of them."
Walsh was there to tell Dukeshire, a Longefellow native, she had won the 2015 Fishman Prize for Superlative Classroom Practice, which recognizes effective teachers working in high-poverty public schools.
Dukeshire has been teaching for 10 years, the last five of them at Orchard Gardens. She's part of a team that helped transform the school from one of the lowest performing in the state to one of its fastest-improving.
She credited that turnaround to her students.
"The kids are amazing," Dukeshire said. "The questions they ask and the things they come up with are just incredible."
Zeke Phillips, who teaches 5th grade at Chelsea's Excel Academy, was among the three other award recipients.
In addition to a $25,000 cash award, the four honorees will spend part of the summer in a residency program and will write a paper on effective teaching strategies to be shared with other teachers.