A Search For The Real-Life Archie, Betty And Friends Began In Haverhill
Play
This article is more than 7 years old.
If you're a certain age, or love comic books, you might know Archie and his posse of friends from Riverdale High.
Cambridge-based film professor and critic Gerald Peary has been obsessed with them since the 1950s. Now his new documentary, chronicling his decades-long quest to find the real people who inspired "Archie Comics" is screening at the Institute of Contemporary Art. Making the film, titled "Archie's Betty," led the super fan to Haverhill.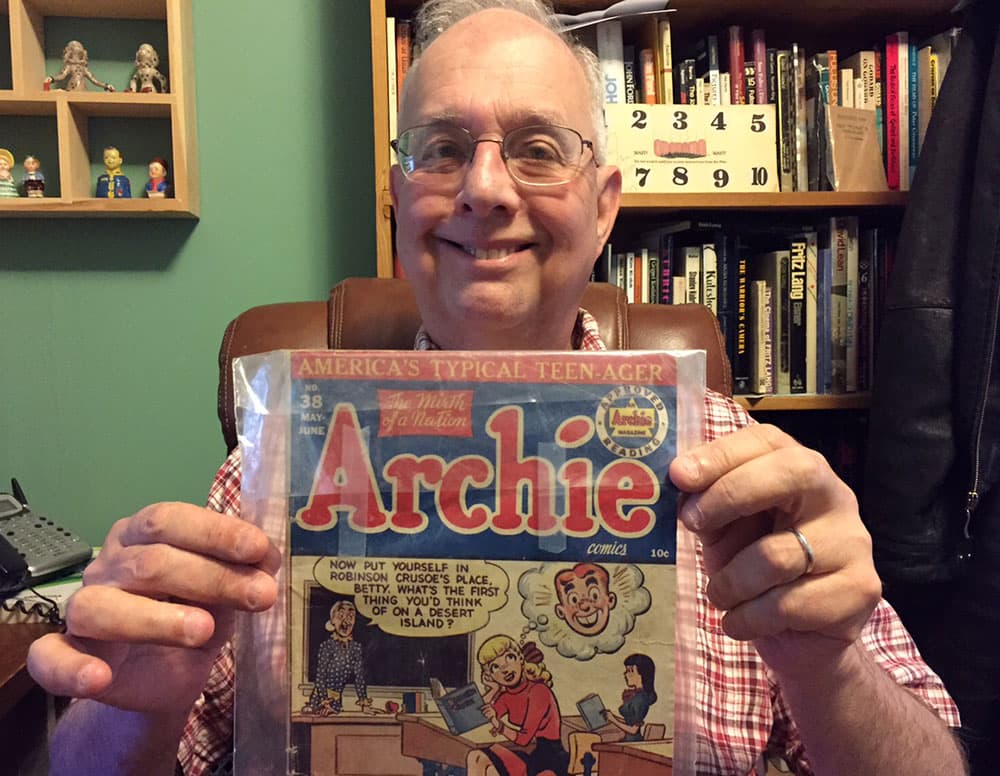 Gerald Peary says he doesn't collect comics, but then in his home office he makes a confession and starts rummaging around.
"Deeply buried inside one of my closets is a cache of Archies," he admits.
They're mostly from the 1970s and '80s. The bright-eyed characters stare up from the covers as Peary reads off their names.
"There's Jughead and Archie and Veronica, Moose and Betty," he says, "and they're all going off in some old jalopy to the beach probably."
Then Peary, a 70-year-old film professor at Suffolk University, pulls out issue No. 38 from the early '50s.
"Bob Montana — who's the subject of my movie — who is the original artist of 'Archie Comics,' drew the cover and you can see his name, 'Montana,' in the corner," he explains.
Peary's documentary begins with his recollection of childhood trips to the barbershop with his dad, where he discovered Archie Comics for the first time.
Through adolescence and high school, Peary connected with a few of the characters, especially Archie and Jughead. And their pre-"Happy Days," pre-"Grease" world represented an ideal of what life in America should be like — especially for him, the son of Jewish immigrants living in a predominantly Christian, rural West Virginia.
But Peary's obsession with this comic took a serious turn decades later in the '80s, after reading in The Boston Globe a letter to the editor from a librarian in Haverhill that blew his mind.
"The people in 'Archie Comics' are alive, they're real, and they live in Haverhill, Massachusetts," Peary says. "And I call it in the movie this Proustian moment."
Bob Montana, the original comic artist who drew Archie, went to Haverhill High School. Peary was a Boston Globe film critic and convinced his editors to let him spend weeks interviewing the people said to have inspired the comic's characters in the fictional Riverdale High. Peary named names in a piece that ran in the Sunday Magazine.
It was a source of pride for the citizens of Haverhill, as Ernie Greenslade of Northern Essex Community College says in the movie.
"I think they really loved the fact that Haverhill was being identified with Riverdale, which was Hometown, USA," Greenslade says.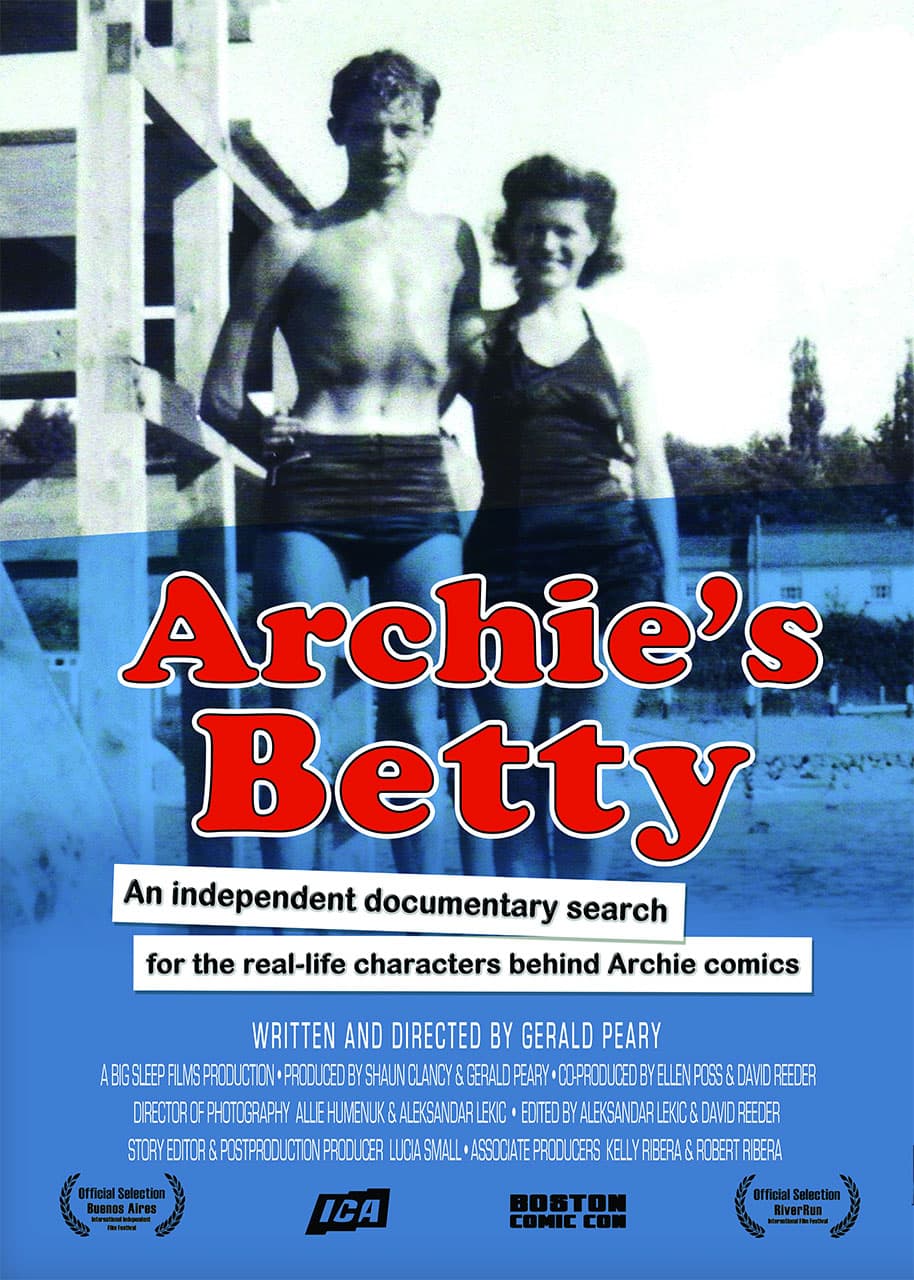 But Peary's search didn't stop there, especially because of one blond, doey-eyed character that gives his documentary its title.
"I call Betty the Holy Grail of Archie detective work because long after we seemed to have decided who everybody else was, Betty became more and more elusive," Peary says. "And alas for Haverhillites the real Betty seems to not to have been from Haverhill at all.
"One of the woman in Haverhill who is a candidate for Betty who is 94 years old is really angry that I claim that Betty is not from Haverhill," Peary adds.
"It upsets me because, I even said to Gerry, it's Haverhill characters only," says Jane Murphy of Haverhill. Speaking from her retirement community in her lifelong hometown, she says she knows this because after cartoonist Montana died in 1975, Manchester, New Hampshire, tried to claim the Archie legacy as its own. Murphy says research ultimately proved the artist's Massachusetts origins, along with Betty's.
"So now I don't want to lose something that's ours, truly, from Haverhill," she says.
When asked if she's the inspiration for Betty, Murphy says yes — Montana used to walk her to school and asked her to the prom — but adds that she believes the character was a composite "of several girls' personalities that he's met, all rolled up into Betty."
As for Peary's current leading candidate for Betty, the detective says he doesn't want to spoil his documentary's ending.
"The real Betty is 'Question Mark,' he says coyly.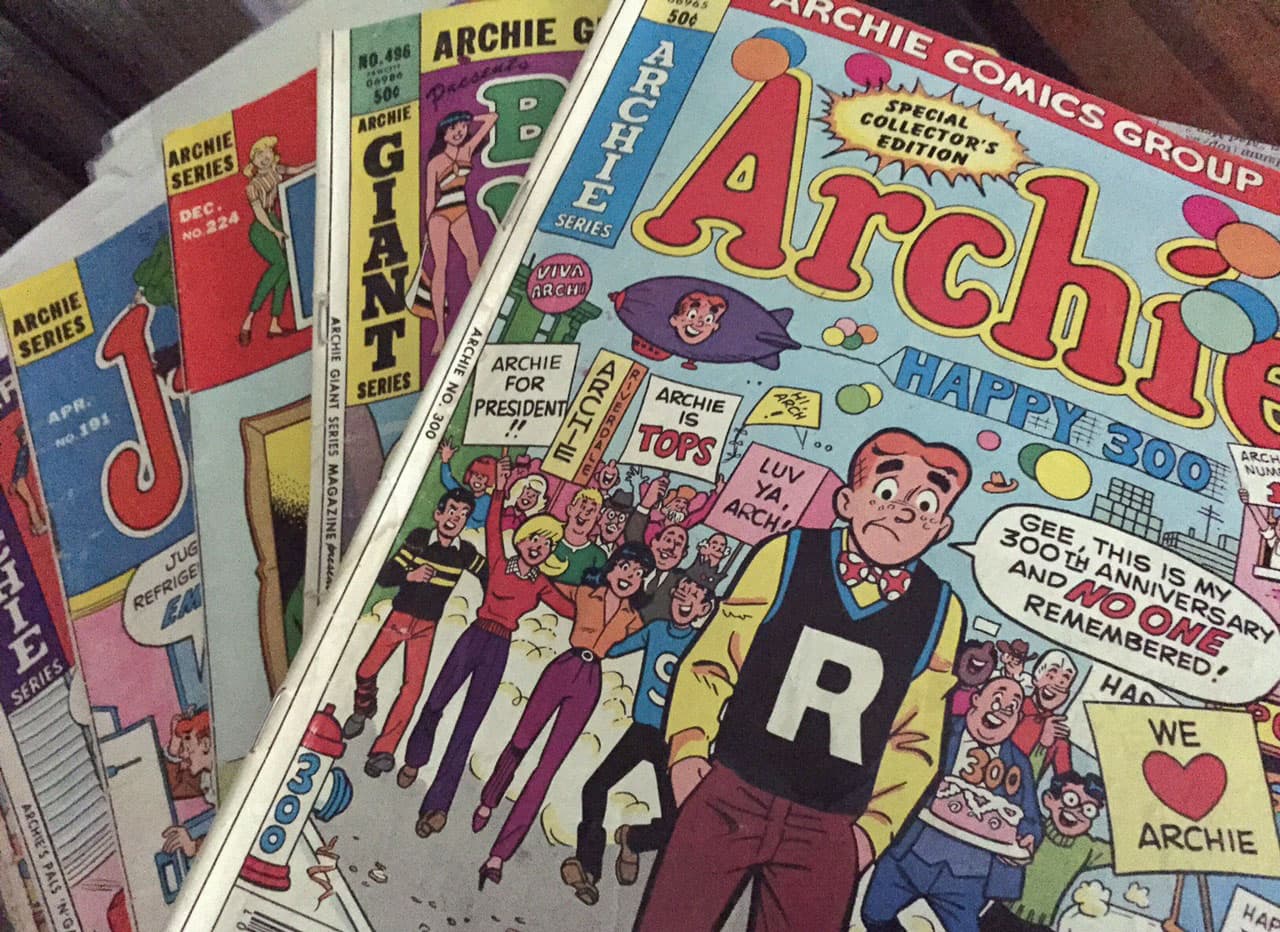 And it's not the only wiggly finding in Peary's film. The fact that Haverhill native and cartoonist Montana didn't only draw but created the characters is also in dispute. Peary says the most potent argument comes from Jon Goldwater, the original owner of Archie Comics.
"He claims that all of the characters were based on people he knew, and that he merely told Bob Montana what to draw and Bob Montana was following orders," Peary says.
But his 25-year journey to find definitive answers may be more important than the answers themselves. And Peary says he's more than happy to leave audiences free to draw their own conclusions about the inspirations behind those crazy kids at Riverdale High.
"Archie's Betty" premieres Saturday, May 30 and screens Sunday, May 31 and Sunday, June 14 at noon and 3 p.m. at the Institute of Contemporary Art Boston.