Boston Man Killed By Law Enforcement Allegedly Planned To Attack 'Boys In Blue'
The Boston man who was being monitored by terrorism investigators when he was fatally shot by law enforcement officials during a confrontation Tuesday morning was allegedly planning to "go after" "boys in blue," according to a criminal complaint released Wednesday.
Usaamah Rahim, 26, of Roslindale, was shot and killed Tuesday after authorities say he lunged at a police officer and an FBI agent with a large military-style knife when they approached him outside a Roslindale CVS. The criminal complaint, written by FBI Special Agent Joseph Galietta, is related to charges against 24-year-old David Wright, of Everett, who was arrested Tuesday evening in connection with the investigation. A Muslim cleric told WBUR's Fred Thys Wright was Rahim's nephew.
The complaint says Wright and Rahim had been planning a violent attack and that Rahim had recently taken steps to further his plan, including purchasing three large knives and a knife sharpener from Amazon.

In May 26 phone conversations detailed in the complaint, Rahim tells Wright he got himself "a nice little tool." The complaint says Rahim and Wright spoke "in guarded language" about a plan to behead someone outside of Massachusetts and "motivation for that planned attack." (Details of that initial plan, such as who was the target and where they were planning to carry out the attack, were not included in the complaint.)
It goes on to say that Wright and Rahim met with an unnamed third person on a beach in Rhode Island Sunday, "in inclement weather," to discuss the plans, but that at 5 a.m. Tuesday Rahim called Wright to tell him he had changed his mind and that he intended to randomly kill police officers in Massachusetts — either on Tuesday or Wednesday.
"I can't wait that long," Rahim is alleged to have said over the phone, adding later: "I'm just going to ah go after them, those boys in blue. Cause, ah, it's the easiest target and, ah, the most common is the easiest for me."
Both Rahim and Wright also mentioned going "on vacation." According to Agent Galietta, he believes the phrase "refers to committing violent jihad."
It was shortly after the phone conversation, the complaint says, that Rahim had the violent confrontation with police that lead to his death.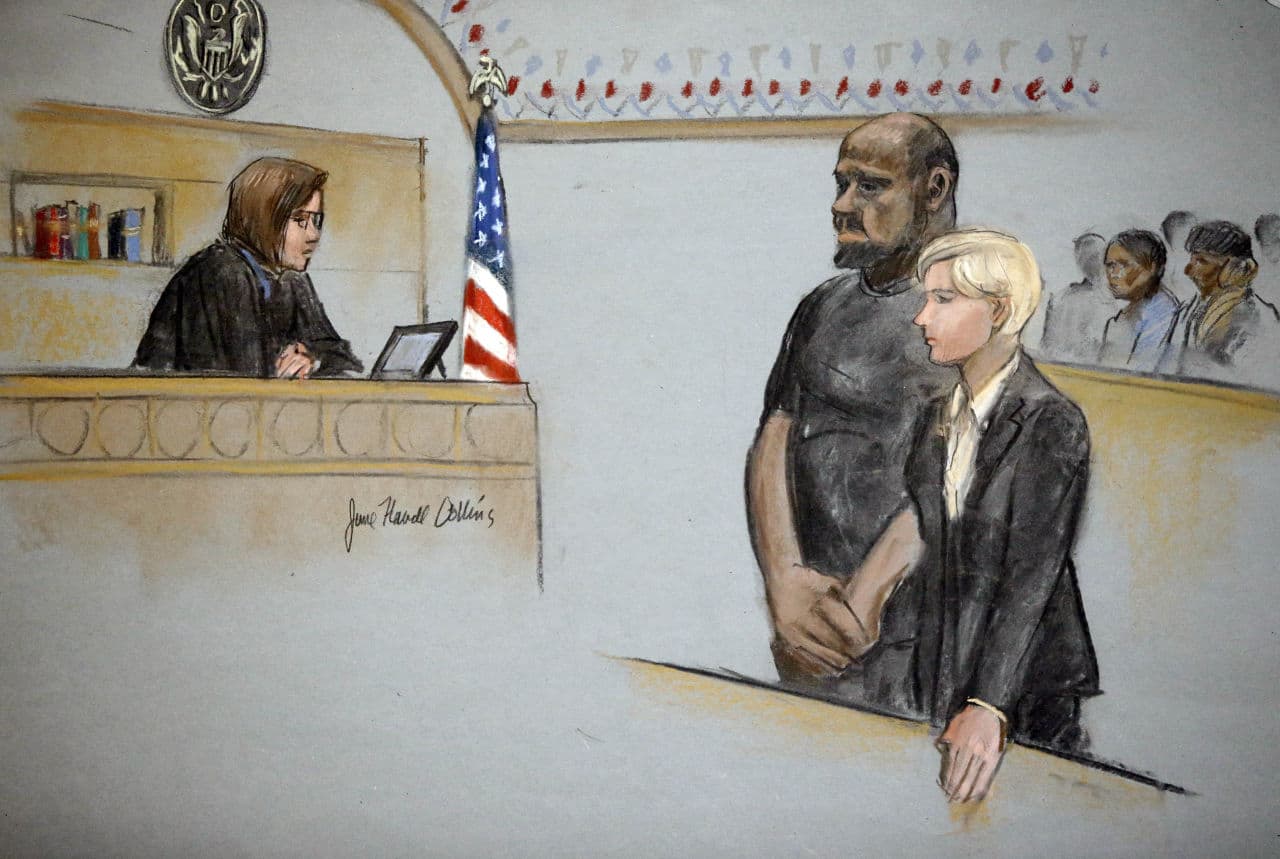 The complaint says Wright confirmed these plans in an interview with law enforcement Tuesday, after waiving his Miranda rights. It also says that Wright "indicated that he agreed with Rahim's plan and supported it."
Wright was arraigned Wednesday on charges he interfered with the investigation by telling Rahim to destroy his phone, but the complaint against him says he is being investigated "for several federal criminal offenses, including terrorism offenses."
He was held pending a detention hearing set for June 19.
Also Wednesday, U.S. Rep. Michael McCaul, a Texas Republican and chair of the U.S. House Homeland Security Committee, said during a hearing that Rahim was under investigation because he had been "communicating with and spreading ISIS propaganda online."
Clarification: We've updated this post to use authorities' spelling of Rahim's first name, Usaamah Rahim.
This article was originally published on June 03, 2015.