What We Know About Usaamah Rahim, The Boston Man Fatally Shot By Law Enforcement
This article is more than 7 years old.
There are still many questions surrounding the fatal shooting of a Boston man by terrorism investigators in Roslindale Tuesday.
Police say Usaamah Rahim, a 26-year-old Roslindale resident, was shot and killed by investigators who approached him for questioning, after he lunged at them with a military-style knife. Rahim's shooting is being investigated by the Suffolk County district attorney's office and the FBI.
Here is a look at what we know about Usaamah Rahim: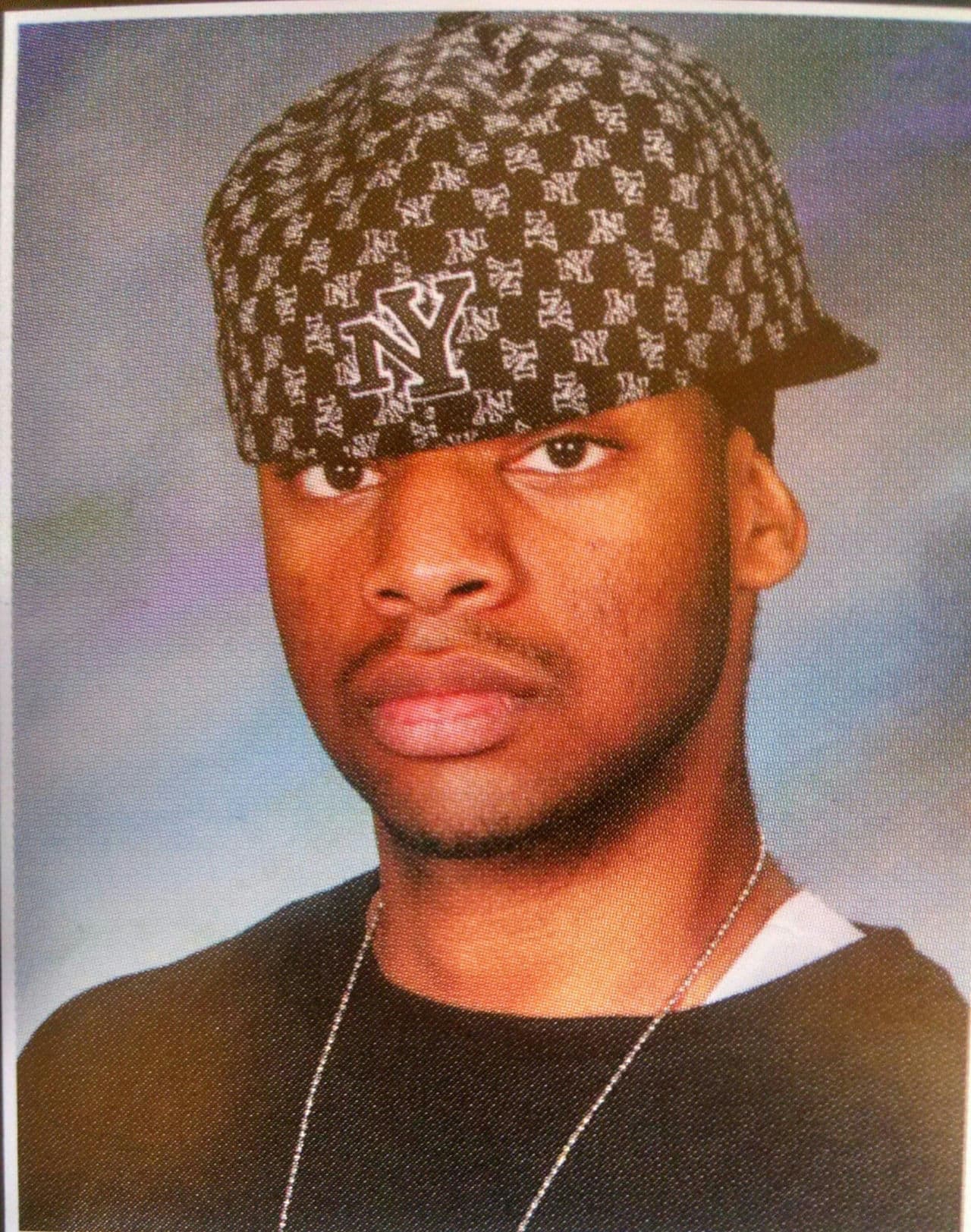 -- He was under surveillance
The Joint Terrorism Task Force had Rahim under 24-hour surveillance, according to Vincent Lisi, the FBI's special agent in charge of Boston. A criminal complaint related to the case said Rahim had a phone conversation Tuesday morning about attacking police officers. Boston Police Commissioner William Evans said officers approached Rahim two hours after that phone conversation to question him about terrorism-related activities. On Wednesday, U.S. Rep. Michael McCaul, the chairman of the House Homeland Security Committee, said Rahim had been "communicating with and spreading ISIS propaganda online."
-- His nephew was arrested in connection with the terror probe
WBUR's Fred Thys reports that David Wright, a man who was arrested in Everett Tuesday night in connection with the terror probe, is Rahim's nephew. Wright appeared in federal court in Boston Wednesday in connection with the investigation. He was ordered held without bail on a charge of conspiracy with intent to obstruct a federal investigation.
The criminal complaint against the 24-year-old Wright alleges that he knew of a plot by Rahim to attack the "boys in blue" (what the FBI says was a reference to police officers in Massachusetts) and conspired with Rahim to destroy or cover up evidence in the plot.
Here is an excerpt from the criminal complaint:
On June 2, 2015, agents of the FBI interviewed WRIGHT shortly after RAHIM was shot. The agents advised WRIGHT of his Miranda rights. WRIGHT waived his rights and agreed to speak with the agents. During this interview, the agents asked WRIGHT about what had transpired at the Sunday meeting on the beach in Rhode Island. According to WRIGHT, at that meeting, RAHIM told WRIGHT and the third person that he was going to behead the intended victim in another state. WRIGHT indicated that he agreed with RAHIM's plan and supported it.
-- His brother is an imam
Rahim's older brother, Ibrahim Rahim, is an imam who has been active in Boston's Muslim community over the years. According to a bio on his website, Ibrahim Rahim worked as an associate imam at Masjid Al-Quran in Dorchester until 2011.
He is known as a moderate and spoke out strongly against the 2013 Boston Marathon bombing, saying that Islam would never commend those acts, according to The Boston Globe.
On Tuesday after the shooting, Ibrahim Rahim took to social media to announce his brother's death and claimed he had been shot three times in the back. He has since backed off those comments. On Thursday, the family's attorney said Ibrahim regretted those statements and made the comments based off of misinformation from other parties.
Police also disputed that claim Usaama Rahim was shot in the back and on Wednesday community leaders who met with law enforcement to view surveillance video of the encounter also said Usaamah was not shot in the back.
Surveillance video of the shooting has not been made public. The family met with Suffolk County District Attorney Dan Conley Thursday to view the video. Officials have said they plan to release the video after the family viewed it first.
-- He worked at a Roslindale CVS
Rahim has worked at the CVS on Washington Street since March, CVS spokeswoman Carolyn Castel said in an email. Tuesday's incident occurred in the parking lot of a shopping center where the CVS is located.
Here is a full statement from CVS:
Usaamah Rahim worked for CVS since March 2015. The Roslindale CVS/pharmacy was not open during the time of the incident involving Mr. Rahim and no other employees or customers were involved. We are fully cooperating with the authorities in this matter.
Rahim also worked at a Best Buy store in Dedham — with Wright — according to the Globe.
-- Neighbors describe him as 'kind,' 'sweet'
Rahim's neighbor Mirzeli Hernandez told The Boston Globe that he was a kind man who lived with his wife in an apartment on Blue Ledge Drive:
"He was sweet. I saw a sweetness [to] him," Hernandez said. "Who knows what was in his head?"
Hernandez's brother, Ramon Alvarez, also worked with Rahim for a short period of time at the Best Buy in Dedham and told the Globe he was a "very peaceful, humble" man and a "gentle giant."
Here is a photo of the apartment complex where Rahim lived:
-- He attended Brookline High School and was considered a 'bright young man'
Rahim graduated from Brookline High School in 2007, according to Brookline Superintendent Bill Lupini. In a statement, Lupini said Rahim attended the school for 10th through 12th grades and was in Saudi Arabia in his ninth grade year. Rahim also attended Baker School, a K-8 school in Brookline, for two years.
Here is the full statement from Lupini:
On Wednesday we learned that Usaamah Rahim, a 2007 graduate of Brookline High School, was the young man who had allegedly planned an attack on police officers and was killed by an anti-terrorism task force in Boston on Tuesday. He had enrolled in Brookline in 2004 for 10th grade after spending his 9th grade year at the Academic International School in Saudi Arabia. He had attended Baker School for some period of time (we believe two years) prior to that. His Guidance Counselor and Dean remember him as a bright young man who benefited from the attention of his teachers and tutors in reaching graduation. In addition, he had no major disciplinary infractions while at BHS. After graduation he went to college in Florida and, several years later, sent an email to his former Dean and Guidance Counselor thanking them for the help that they provided in getting him through high school

Mr. Rahim also had a brother (Mohammed) who graduated from Brookline High School in 2004.
-- He worked briefly at a local mosque, but was not active in the community
Usaamah Rahim worked as a part-time security guard at the Islamic Society of Boston Cultural Center for about a month in 2013, according to the center's executive director, Yusufi Vali. Security for the center is contracted out to an external firm, Vali said. It does not appear that Rahim attended the mosque or participated in the community center regularly. Vali said he did not volunteer there or hold any leadership positions.
"No one recalls seeing him recently," Vali said in a phone interview.
The center has around 1,000 people who come to the mosque on a daily basis and close to 2,000 during Friday services, according to Vali.
-- Local Muslim leaders say his family was 'a good family'
Imam Abdullah Faaruuq, of the Mosque For The Praising Of Allah in Boston, said he has known Rahim since Rahim was 5 years old and he occasionally attended Friday prayers.
"I know his family," Faaruuq said to reporters following a press conference after seeing surveillance footage of the fatal shooting. "His mother is a nurse. She's a wonderful woman. His brother is a imam. The other brother is a realtor and businessman. So, I mean his family is a good family."
Ismail Abdurrashid, another Muslim cleric from the same mosque, described Usaamah Rahim as very pleasant.
"Youthful, very intelligent," Abdurrashid said to the reporters there. "Very, very tough. Very tough."
-- His family says they 'did not see any signs of radicalization'
Relatives of Usaamah Rahim say they did not see any signs of extremism or know of any plans to kill anyone or engage in misconduct, according to the family's attorney Ronald S. Sullivan. The attorney was surrounded by Rahim's relatives Thursday as he spoke to the media on their behalf.
"The family is unaware of any radicalization and the family did not see any signs of radicalization," Sullivan said during the press conference, which took place in the CVS parking lot where the 26-year-old was fatally shot.
He also said the family wanted to reserve judgement and get more information as the investigation into the death moves forward. They are "interested in and dedicated to ensuring that a complete and transparent investigation," occurs Sullivan said.
-- His brother describes the family as a 'typical middle-class American family'
In an interview with WBUR, Ibrahim Rahim said the family was a "typical middle-class American family" who just happen to have a different religion than others.
"We are patriotic, and we're loyal, and we're proud citizens of this country, and we're Bostonians, and we're proud of that fact, and that's who Usaamah was," Ibrahim Rahim said.
Rahim's mother is a nurse and worked at Boston University at one time. She is now trying to retire and writes children's books, according to Ibrahim Rahim. There are four brothers in the family, Ibrahim lives in Oakland and is the oldest. Usaamah is the youngest. There is also Mohammed, a realtor, and Karim, who lives in Miami. Their father also lives in Miami and teaches English as a second language. They have one sister, Shahina, who is the mother of David Wright — the man arrested in Everett in the alleged terror plot.
This article was originally published on June 03, 2015.