Boston Leaders: Video Shows Man Under Terror Surveillance Was Not Shot In Back
A Boston man under 24-hour surveillance by terrorism investigators was not "shot in the back" by law enforcement officials, as his brother had alleged on Facebook, an African-American leader said Wednesday after being shown surveillance video of the fatal shooting.
Darnell Williams, head of the Urban League of Eastern Massachusetts, also said the man, 26-year-old Roslindale resident Usaama Rahim, was not on the phone, as his brother said, as two investigators approached.
Williams spoke Wednesday at police headquarters after Boston religious and community leaders were shown the video of the fatal shooting.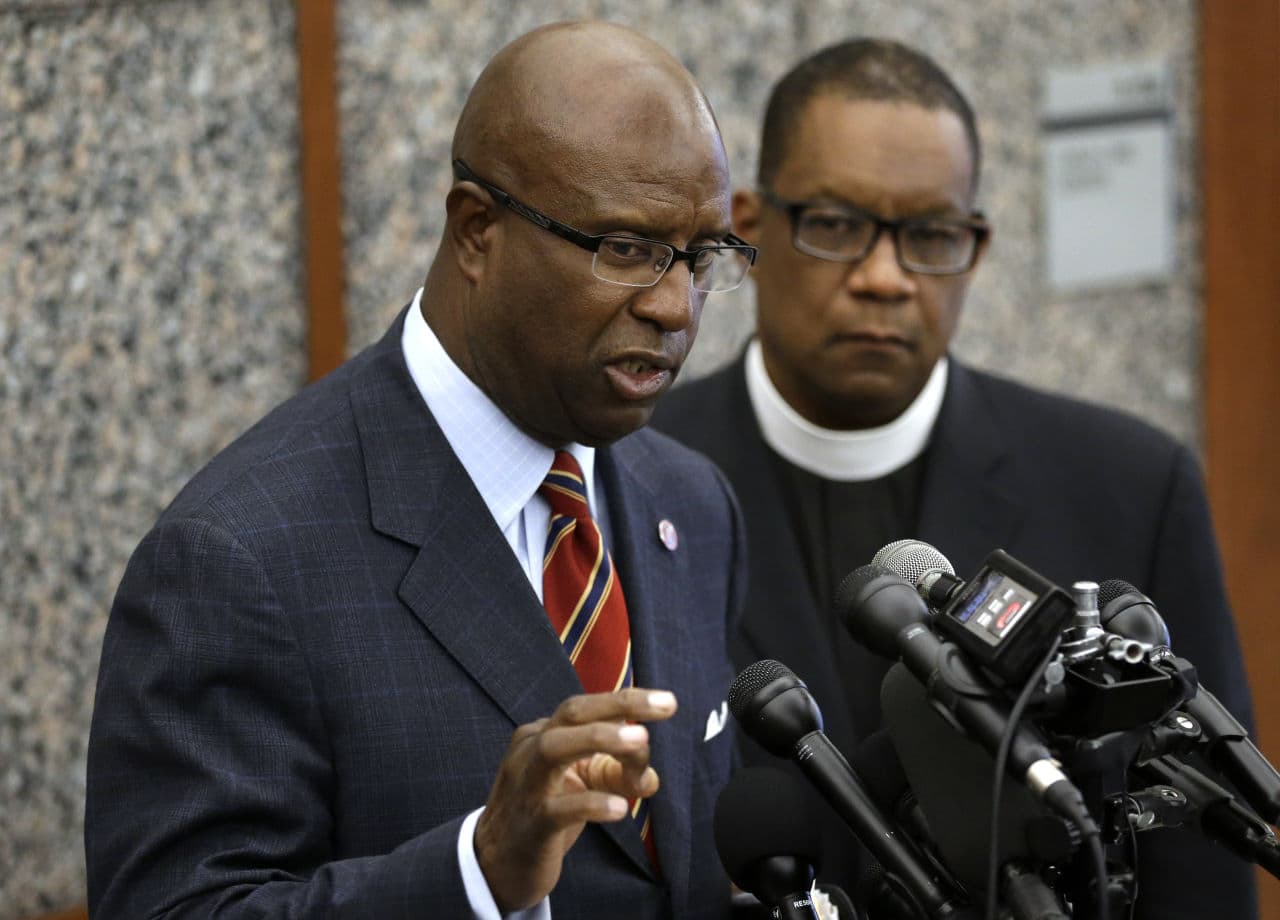 The press conference was held about two hours before U.S. authorities released a criminal complaint alleging that Rahim and an alleged co-conspirator, David Wright, sought "to engage in a violent attack in the U.S.," but then Rahim decided to "go after those boys in blue."
Wright, of Everett, was arrested Tuesday night and is being held.
Though Williams said he could corroborate the police account of Tuesday's shooting, he stressed that the video was at a distance and that the district attorney needs to determine if the shooting was justified.
On Tuesday, Boston Police Commissioner William Evans said Rahim lunged at the law enforcement officials, who had approached without guns drawn, with a large military-style knife, before they fatally shot him.
The complaint released Wednesday afternoon alleges that Rahim, when told to drop the knife, told the two officials, "you drop yours."
Another leader who was shown the video, imam Abdullah Faaruuq, confirmed at the press conference that Rahim was not shot in the back, but added that the video was "inconclusive" about the confrontation.
"We couldn't see clearly if he was brandishing a knife or not," he said.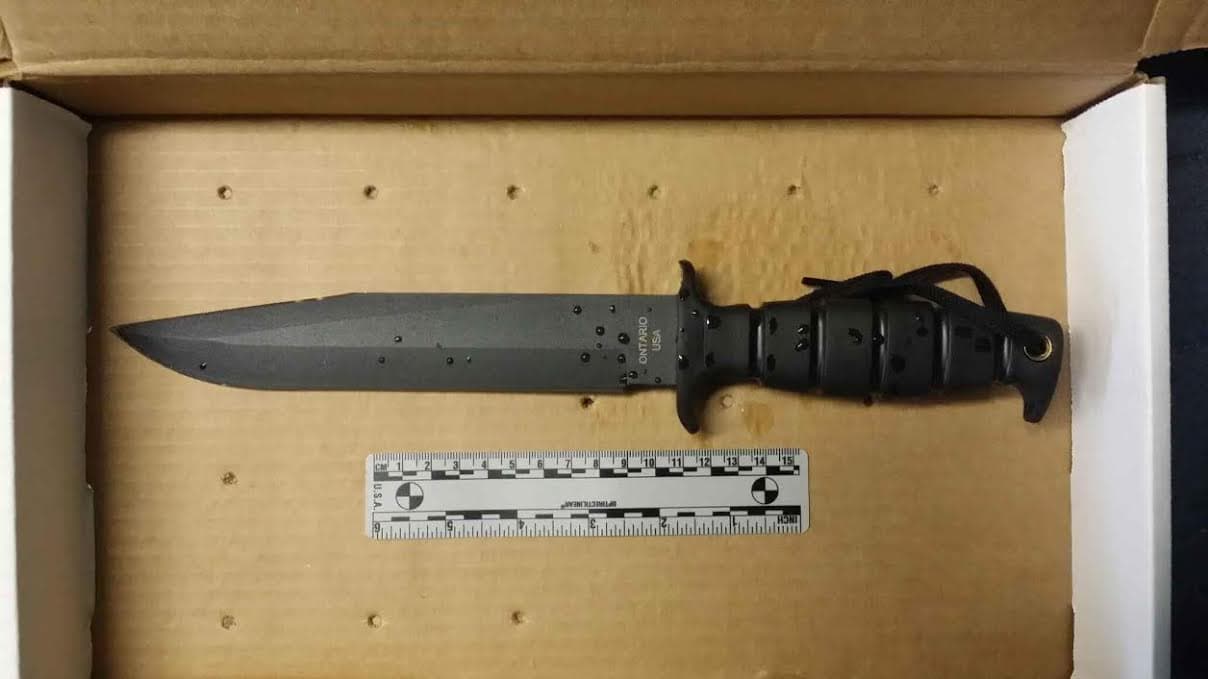 This is the second recent time Boston law enforcement officials have gathered community leaders to show surveillance video of an officer-involved shooting. Police did the same in March after officers fatally shot Angelo West, who had allegedly shot a fellow officer at point-blank range.
Evans said Wednesday police wanted to show the video to dispel rumors about Rahim being shot in the back.
"He was confronted by three Boston Police officers and subsequently shot in the back three times," Usaama Rahim's brother, Ibrahim Rahim, wrote on his Facebook page Tuesday. "He was on his cellphone with my dear father during the confrontation needing a witness."
Authorities will release the video publicly, after it's shown to Rahim's family. No release date has been made.
Also Wednesday:
-- Rahim had been spreading propaganda for the Islamic State group online, said U.S. Rep. Michael McCaul, a Texas Republican and chairman of the U.S. House Homeland Security Committee, as he opened a congressional hearing on terrorism Wednesday. McCaul said the Joint Terrorism Task Force was investigating Rahim because he had been "communicating with and spreading ISIS propaganda online."
"These cases are a reminder of the dangers posed by individuals radicalized through social media," McCaul said in opening the hearing.
With additional reporting by The Associated Press
This article was originally published on June 03, 2015.