Usaamah Rahim's Family 'Did Not See Any Signs Of Radicalization,' Attorney Says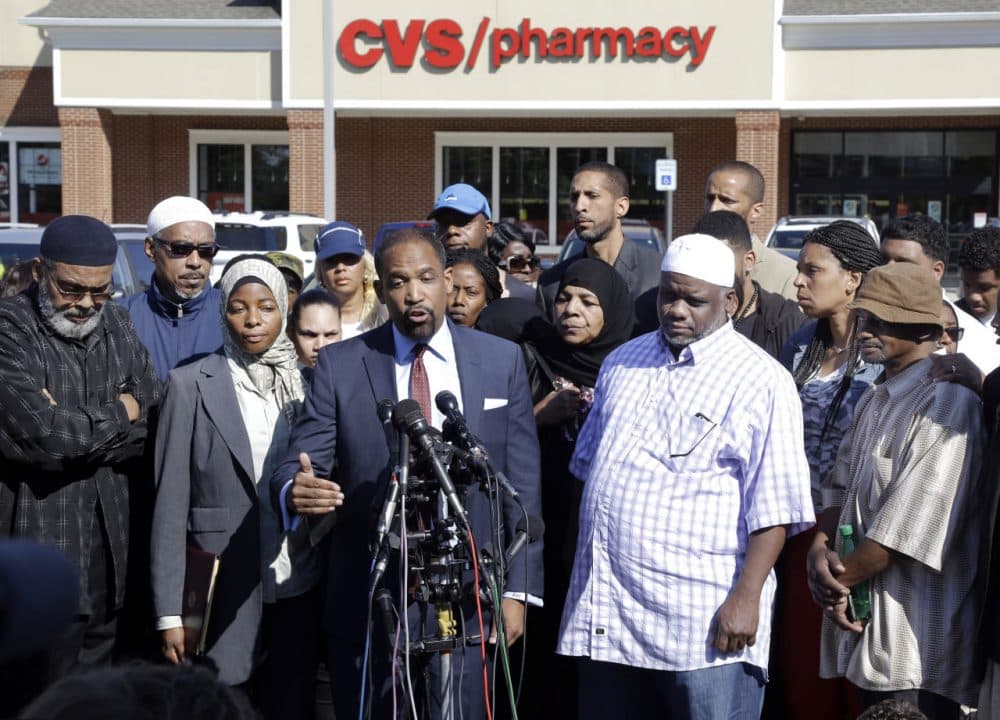 This article is more than 7 years old.
Relatives of the Boston man shot and killed by law enforcement who were investigating him for an alleged terror plot say they did not see any signs of extremism, according to the family's lawyer.
Flanked by Usaamah Rahim's relatives, attorney Ronald S. Sullivan spoke to media on behalf of the family Thursday in the CVS parking lot where the 26-year-old was fatally shot by terrorism investigators Tuesday.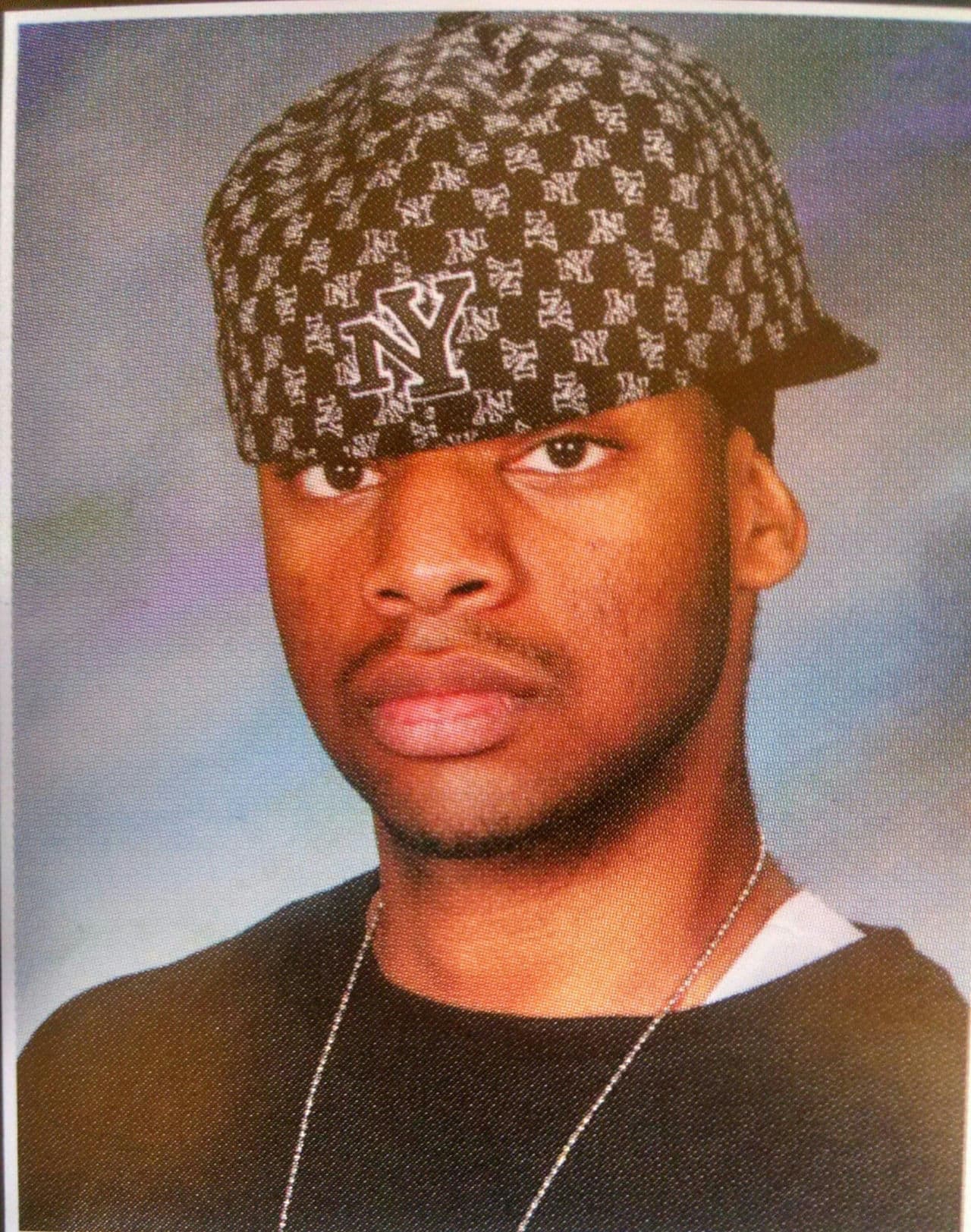 "The family is unaware of any radicalization and the family did not see any signs of radicalization," Sullivan said.
Police say Rahim, a Roslindale resident, was shot and killed by investigators who approached him for questioning, after he lunged at them with a military-style knife. Rahim had been under 24-hour surveillance by the Joint Terrorism Task Force and was suspected of plotting to attack police officers. A criminal complaint against his nephew David Wright, who was arrested Tuesday night in the plot, said Rahim had discussed the plan over the phone. It was two hours after that phone conversation that officers approached Rahim, according to Commissioner William Evans.
U.S. Rep. Michael McCaul, the chairman of the House Homeland Security Committee, on Wednesday said Rahim had been "communicating with and spreading ISIS propaganda online."
Sullivan said the family had not observed any changes in Rahim's behavior to suggest radicalization or an association with ISIS.
"The family did not know of any plans to kill anyone or engage in any form of misconduct," he said.
Sullivan said the family is "devastated" over the incident.
"This is an overwhelming experience for the family," he said.
The attorney also took issue with law enforcement's interaction with Rahim. He said the investigators' initial contact with Rahim was not supported by a warrant and they did not have information that he was engaged in illegal activity at the time he was approached.
Imam Abdullah Faaruuq, of the Mosque for the Praising of Allah in Boston, also addressed the media Thursday. He called the way investigators approached Rahim "reckless" and "poorly constructed."
"If they thought he was dangerous and volatile, they should have taken precautions to capture him alive," Faaruuq said. He also called Rahim's actions "foolish."
Sullivan said the family did not want to make any substantive claims at this time over what transpired Tuesday. He said the family is reserving judgement and wants to get more information and see the evidence.
"The family is interested in and dedicated to ensuring that a complete and transparent investigation concerning the death of Usaamah Rahim occurs," Sullivan said.
Sullivan said the family would be meeting with Suffolk County District Attorney Dan Conley Thursday to view surveillance video of the incident. Boston police and other officials met Wednesday with community leaders, including Faaruuq, to show them the surveillance video. Officials said they plan to release the video publicly after showing it to the family.
Rahim's immediate family did not address the media. They are preparing to bury Rahim Friday and will speak out publicly soon, according to Sullivan. But before the family's attorney took to the podium, one relative did speak out. An aunt of Rahim who identified herself only as Karen said the incident "has nothing to do with Islam." She also referenced the recent deadly encounters between black men and police across the country and said she believes Rahim felt threatened.
"There are a lot of black men who are angry at the cops right now and putting it out on social media," she said. "When you add in Islam everyone in the media wants to put terrorism in it."
The family's attorney also addressed social media comments made Tuesday by Rahim's older brother, Ibrahim Rahim. Ibrahim, who is an imam, took to social media and said his brother had been shot three times in the back. Police have denied this and community leaders who viewed the surveillance video also say Rahim was not shot in the back. On Thursday, Sullivan said Ibrahim regretted those statements and made the comments based off of misinformation from third parties.
"These were the response of a man whose younger brother was killed," Sullivan said. "He will keep an open mind until more info is provided."
Sullivan also called on the media to keep an open mind and look at all the facts.
"The facts alone will lead us where the facts lead us," he said.
Correction: An earlier version of this post misstated Suffolk County DA Dan Conley's title. We regret the error.
This article was originally published on June 04, 2015.