Watertown Police Chief Edward Deveau Is Retiring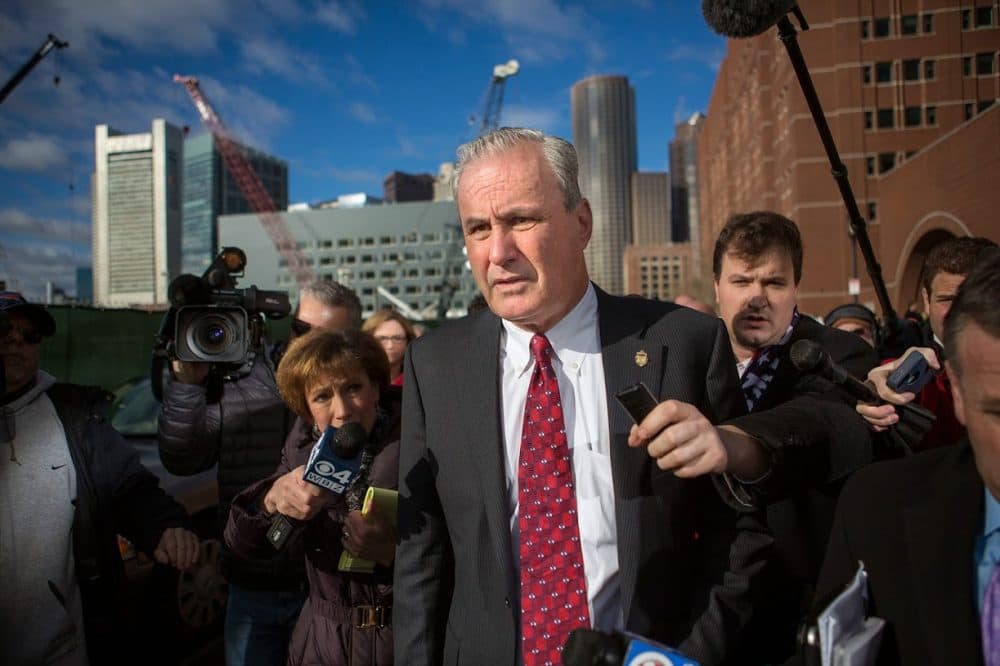 This article is more than 7 years old.
Watertown's police chief is stepping down after 32 years with the force.
Edward Deveau, who has served as chief for 14 years, will retire next month. Deveau and the Watertown Police Department gained national attention after the April 2013 shootout with the Boston Marathon bombers.
"The terrorists' goal was to put fear in our hearts and they failed miserably," Deveau had said a few months after the shootout. "The whole community stood up to those terrorists and we're in a better place now."
Deveau first announced his retirement the day after the Middlesex County district attorney declared that the police's use of deadly force against the Tamerlan and Dzhokhar Tsarnaev was justified.
This segment aired on June 5, 2015. The audio for this segment is not available.