At Fenway, Spectators Sit Close: Injury Renews Fan Safety Concerns
There's some good news regarding Tonya Carpenter, the woman who suffered life-threatening injuries when she was struck by a broken bat at Fenway Park Friday night: She's been upgraded to fair condition.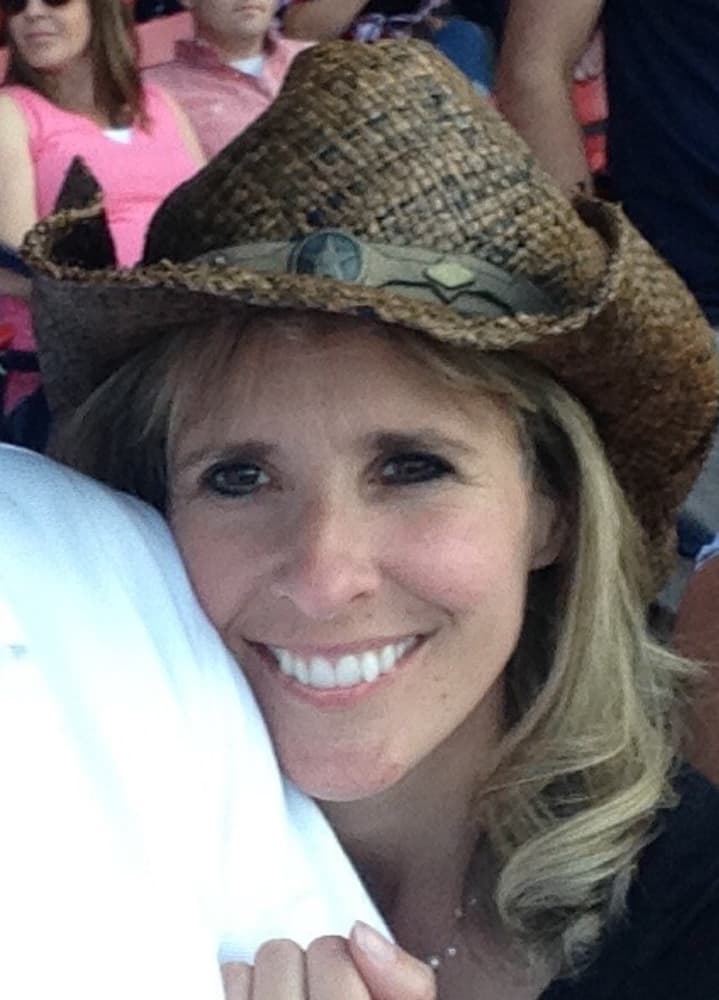 Carpenter was sitting on the third base side, just a few rows from the field between the backstop and the visitors' dugout, when the Oakland Athletics' Brett Lawrie's bat splintered and went flying into the stands.
The incident has sparked a conversation about fan safety at baseball games — and who should be liable when injuries occur. While Fenway and other MLB parks have protective netting behind home plate, fans sitting along the base paths are exposed to foul balls and broken bats.
And while this danger is present at all parks, the risk may be even greater at Fenway.
According to the Society for American Baseball Research, Fenway Park, the league's oldest stadium, has the least foul territory — the area between the stands and the field — of any major league park. Fenway has less than 20,000 square feet of foul territory.
For comparison, the Athletics' O.co Coliseum,  which opened in 1964, has the largest foul territory -- more than 35,000 square feet.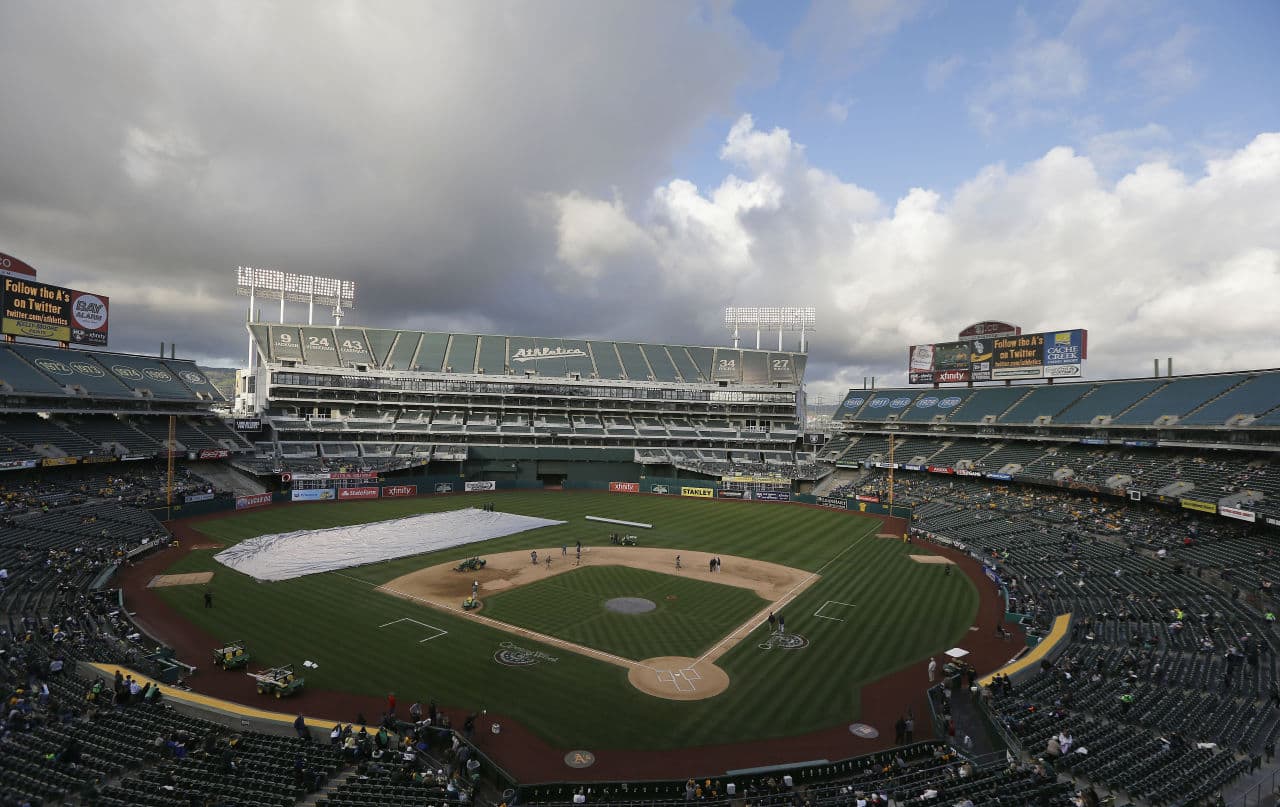 So Fenway fans sit closer to the field of play — something that many fans love about the park. According to a 2003 Boston Globe report, the distance between home plate and the nearest unprotected seat is shorter at Fenway than anywhere else in the majors.
It's a distance that has narrowed over time. During 2002 and 2003 renovations, for instance, nearly 300 dugout seats were built along the first and third base lines.
Just have a look at all the space back in the 1950s: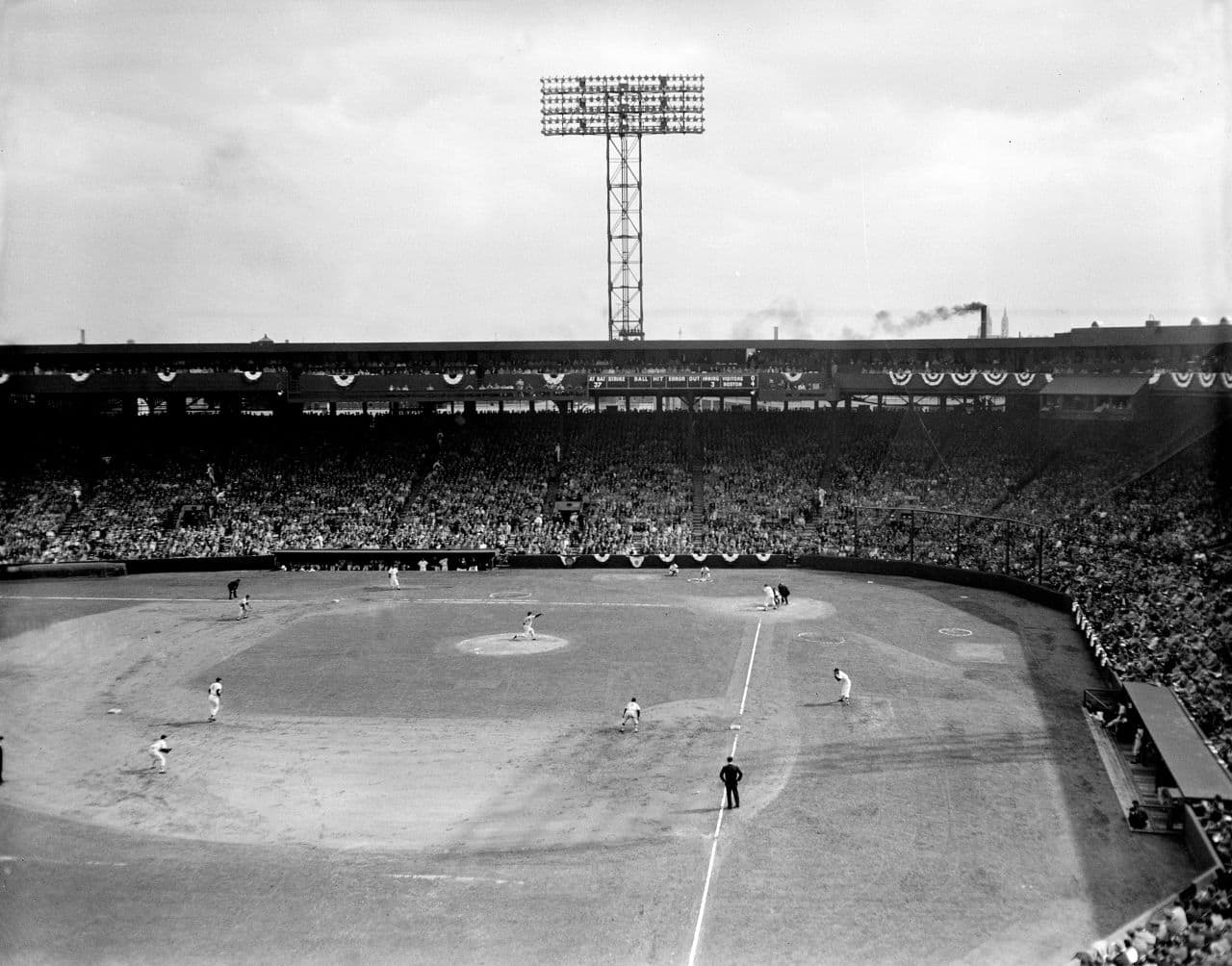 Speaking before the league's amateur draft on Monday night, MLB Commissioner Rob Manfred addressed Friday's accident.
"When you have an issue like this, an incident like this, you have to go back and re-evaluate where you are on all of your safety issues and trust me, we will do that," he said. "You have to react strongly to an incident like this, but I think the best word for it is that we're going to re-evaluate where we are on the topic."
One possible safety measure? Extending the protective netting so it stretches from dugout to dugout.
Such a change already has at least one big-name supporter.
"I'm not too comfortable with the fans around the on-deck circle," Red Sox slugger David Ortiz told USA Today on Saturday. "You don't want to see a kid [get hurt]. If I could, I would put the net all the way around in between the dugouts."
Correction: An earlier version of this post was thinking of former Sox infielder Jed Lowrie, and mistakenly reported his bat shattered. It was Brett Lawrie. We regret the error.
This article was originally published on June 09, 2015.