Survey Reveals Mass. Groups At Greater Risk Of Gambling Problems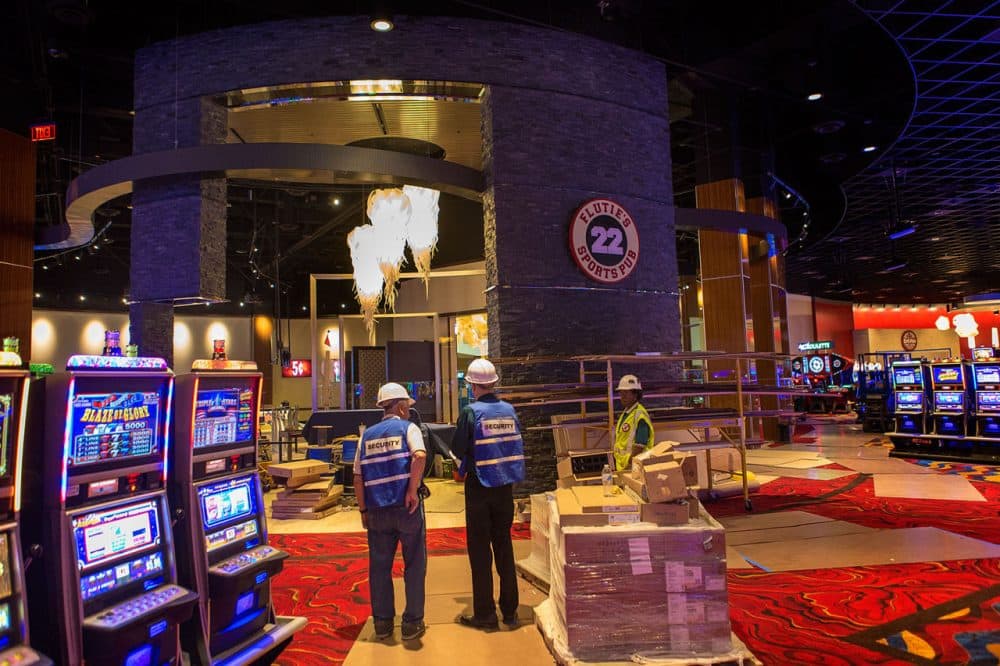 This article is more than 5 years old.
Nearly 2 percent of the adult population in Massachusetts suffers from gambling problems — a figure relatively on par with other states — according to a comprehensive new statewide survey on gambling.
Among problem gamblers in Massachusetts, men, African-Americans and those without a college education are at greater risk, the survey found.
Men are three times more likely than women to have a gambling problem, blacks are four times more likely than whites to have a problem, and those with only a high school diploma are twice as likely than those with a college degree to struggle with gambling.
An additional 7.5 percent in the state are considered "at-risk" gamblers — those who consistently spend more time and money than they planned to, and borrow more and more frequently to recoup their losses.
The results are from a survey of nearly 10,000 residents, conducted between September 2013 and May 2014, by the Social and Economic Impacts of Gambling in Massachusetts team from UMass Amherst.
The Massachusetts Gaming Commission is required by law to establish an annual research agenda to study the impact of the casinos and slot parlors now allowed in the state. SEIGMA's survey was released two weeks before Massachusetts' lone slots parlor is set to open in Plainville.
The survey also sheds light on overall gambling patterns in the state. Nearly three-quarters of Massachusetts residents had gambled at least once in the past year, and nearly 6 in 10 people report playing the lottery. Under a quarter (22 percent) reported having visited a casino to gamble.
Massachusetts residents are divided about the expansion of gambling in the state and the impacts of such expansion in their own communities.
According to the results, 59 percent of the state's adults see the introduction of casinos and other gambling opportunities as having at least a neutral, if not very beneficial, impact on the state.
(The survey results largely match up with the casino referendum, which passed with 60 percent of the vote in November 2014.)
Yet when asked in the UMass survey about impacts in their own communities, 46 percent said the expansion could be harmful.
SEIGMA is planning deeper dives into their findings and plans to make public over time all the data they've collected.