A Look At The Retrial Of A Plymouth Marine Accused Of Murdering An Iraqi Civilian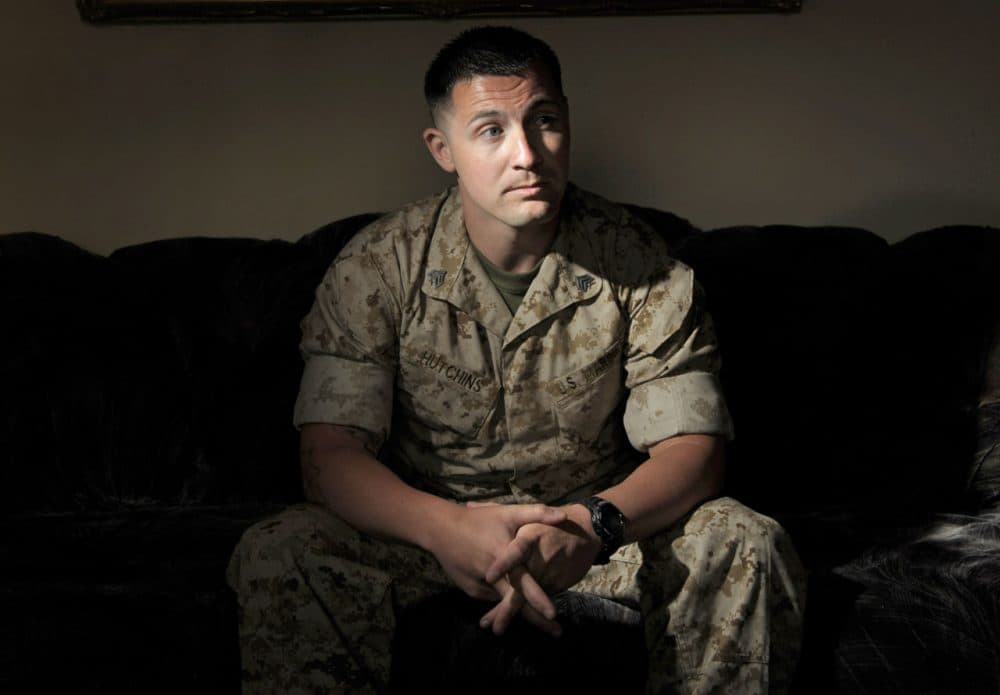 This article is more than 5 years old.
A retrial is underway for a Plymouth Marine convicted twice for the 2006 murder of an Iraqi civilian.
Sgt. Lawrence Hutchins III, who has been free on appeal since 2013, is on trial for a third time at Camp Pendleton in California. Here is a closer look at the Marine and the case against him:
What is the case about?
Hutchins is among eight troops — seven Marines and one sailor — charged with the murder of an Iraqi civilian in Hamdania, a city west of Baghdad. He was the squad leader. As NPR reported in 2006, the case revolved around the behavior of the troops when they sought out a suspected insurgent, but did not find him.
Finding their target house empty, the U.S. force is said to have entered a house at random and left with Hashim Ibrahim Awad, a 52-year-old disabled man. He was reportedly questioned before being shot several times.

Investigators believe the Marines then placed an AK-47 next to the Iraqi, along with a shovel, to portray him as an insurgent who planted roadside bombs.
What were the charges in the case?
Hutchins and the other troops faced various charges including murder, kidnapping, conspiracy, larceny and providing false statements. Hutchins was convicted of murder in 2007 and sentenced to 15 years in prison. He was also dishonorably discharged, reprimanded and had his rank reduced to private.
Hutchins was the only one of the eight troops to be convicted of murder in the case, according to NPR.
Hutchins became the first and only member of the eight-person squad to be convicted of murder in the killing. He had been charged with premeditated murder but premeditation was stricken from the verdict, meaning Hutchins no longer faced a mandatory life sentence.
In addition to murder, Hutchins was found guilty of larceny, making a false official statement as well as conspiracy to commit murder, larceny, obstruct justice and make false statements about his involvement in the death.
The other troops were convicted of lesser charges and none spent more than 18 months in jail, while Hutchins' sentence was later reduced to 11 years, according to the International Crime Database.
Why is Hutchins being tried again?
Hutchins' previous conviction was overturned twice by appeals courts. Once because his lawyer retired on the eve of the trial, according to the Los Angeles Times. Another time, the military's highest court found Hutchins had been detained and interrogated improperly by the Naval Criminal Investigative Services, according to the International Crime Database. Hutchins had signed a confession, but maintained he had done so under duress after he was arrested in Iraq, put in solitary confinement and interrogated without an attorney.
Since he won his latest appeal in 2013, after serving more than six years of his 11-year sentence, Hutchins has been living at Camp Pendleton with his wife and children and has had his rank restored, according to the LA Times.
In 2014, Lt. Gen. Robert Neller, a Marine general, ordered a new trial for Hutchins, Stars and Stripes reported.
"I felt no external influence from anyone," Neller told the court [during a pre-trial hearing]. Instead, he said, he decided to retry Hutchins because "I believe he committed a crime."
Hutchins' father, Lawrence Hutchins Jr., told Radio Boston in 2013, after his son won his latest appeal, that he felt his son was wrongly accused and "a scapegoat."
"Larry was unfortunately in the wrong place at the wrong time. They had to punish someone for something that was going on out there, and he was the one they picked on," Lawrence Hutchins Jr. said in 2013.
Attempts to reach Hutchins Jr. in the last few days were unsuccessful.
How does a military trial like this work?
Under military rules, the jury in this case will be made up of officers and enlisted members of the armed forces -- most of whom have served combat tours in Afghanistan, Iraq or both, the LA Times reports.
The maximum sentence would be four-plus years — the remainder of the 11-year sentence. The jury could sentence Hutchins to time served, allowing him to immediately leave the Marine Corps. He has had job offers.

After a verdict, the case will return to the convening authority, Lt. Gen. Kenneth McKenzie Jr., commander of the U.S. Marine Forces Central Command. McKenzie would have the authority to dismiss a guilty verdict or reduce a sentence — although he could not mandate a guilty verdict or increase a sentence.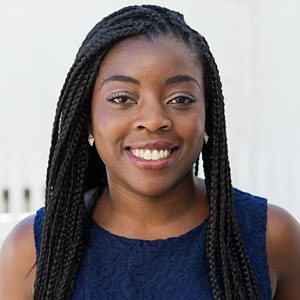 Zeninjor Enwemeka Reporter
Zeninjor Enwemeka is a reporter who covers business, tech and culture as part of WBUR's Bostonomix team, which focuses on the innovation economy.