Bolton Man Killed Fighting Islamic State Is Laid To Rest
Play
This article is more than 7 years old.
Friends and family of a Bolton man who was killed while fighting the self-declared Islamic State group in Syria remembered him Wednesday as someone who marched to the beat of his own drum and had a deep sense of justice.
By his own father's admission, 36-year-old Keith Broomfield was not always a parent's dream. Tom Broomfield, speaking at his son's funeral at Grace Baptist Church in Hudson, recounted how difficult it was when Keith had been arrested and seemed not to care about his own path in life.
Ten years ago, Keith served time in prison on drugs and weapons charges. But he later turned things around and managed his family's manufacturing business.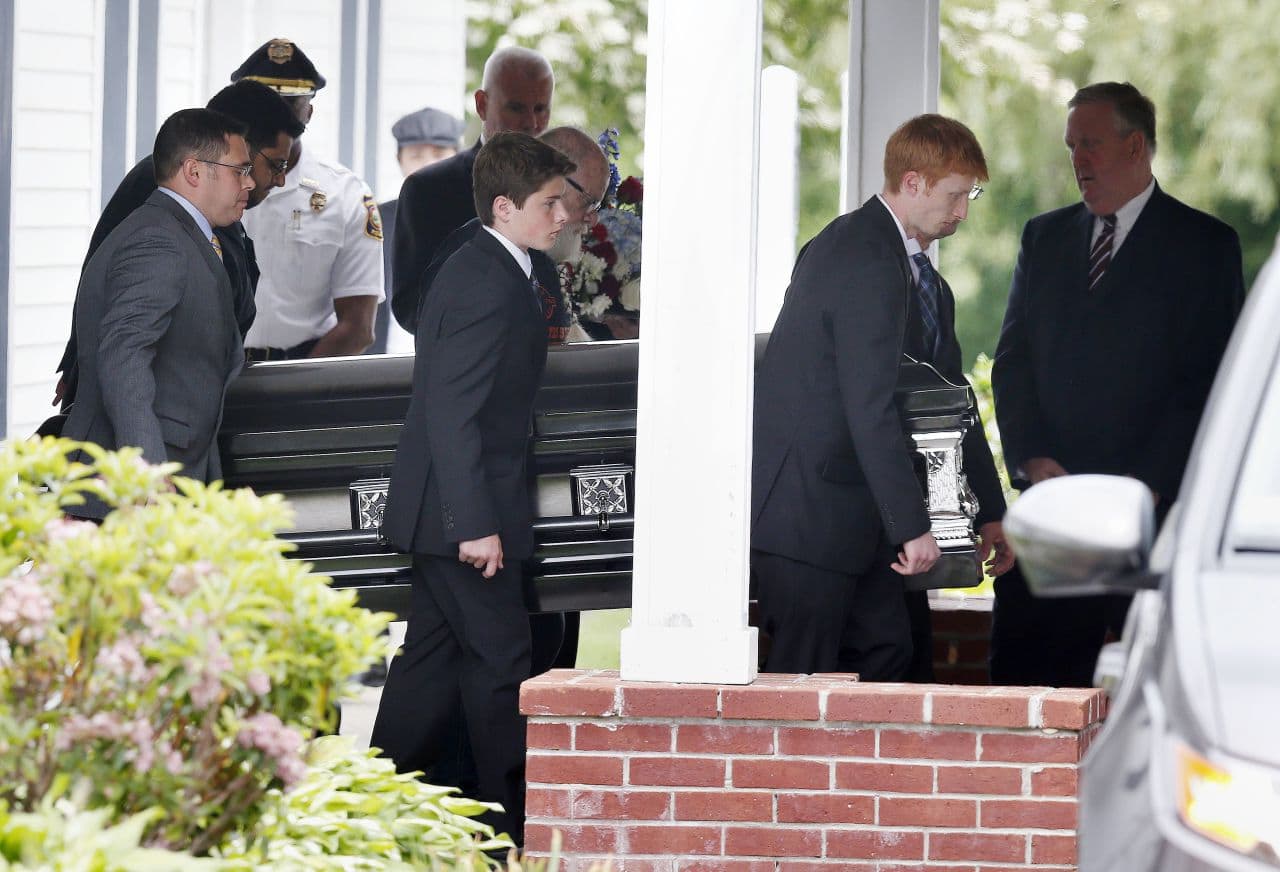 But even during those rough times, loved ones say Keith had a good heart. One of his high school friends, Ben Roberts, called Keith's decision to fight the Islamic State overseas a sort of redemption for his younger years when he sought empty pleasures.
"Keith was a zealous person. To all that knew him, it was clear," Roberts said. "He invested himself 100 percent in everything that he believed in. He was passionate."
Roberts talked about a weekend he spent with Keith competing in the Christian Service Brigade — an organization similar to the Boy Scouts. There were 15 competitions that weekend, from building fires and archery to reciting the Bible. Their team lost 14 of them, but Roberts said that didn't suppress Keith's joyful demeanor — or his willingness to help younger members of the team.
"I think that typifies what I loved about Keith. He too didn't have it all together, but he gave it all," Roberts said. "If he saw an argument or a fight, he'd always step in for the underdog. He never wanted to see injustice."
Broomfield's mother, Donna, shared a story from a man in Turkey who met Keith as he was trying to cross the Syrian border. The man had spent an evening with Keith in a small town, eating a simple meal and taking turns playing folk songs on the guitar.
"I was wondering how he would be able to kill anyone if he's got such a gentle heart," the man wrote in a letter Donna Broomfield read during the service. "But he said he would be able to in order to save innocent people, especially children."
Broomfield was killed on June 3 fighting alongside Kurdish forces near the Syrian town of Kobani. He was 36 years old.
This segment aired on June 17, 2015.