Boston 2024 Sees Quincy For Beach Volleyball Host
Resume
Quincy's Squantum Point Park would be the site for beach volleyball, should Boston host the 2024 Summer Olympics, according to a proposal outlined Wednesday by the group organizing the bid.
The group, Boston 2024, will hold a community meeting in Quincy in July to "comprehensively discuss the proposal and solicit residents' feedback," according to a statement. Quincy Mayor Tom Koch said in the statement he's pleased Boston 2024 plans to hear residents' feedback and concerns.
The park, which is windswept and brushy, juts into Boston Harbor and overlooks the Boston skyline. Under its proposal, Boston 2024 would build a temporary 20,000-seat stadium on space that's currently a parking lot. The group is budgeting up to $28 million in private money for the site.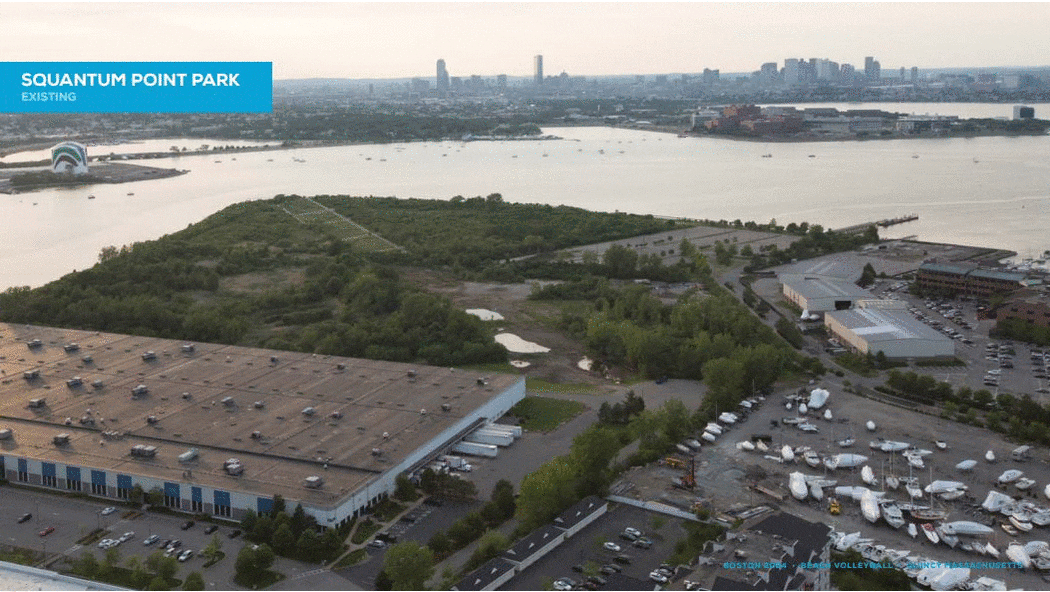 In its statement, Boston 2024 said the Olympics would bring to Squantum Point Park "improved walkways, picnic areas, athletic areas [and] expanded parking and access to the [MBTA] ferry terminal."
To get to the volleyball venue, Olympics ticketholders could take a ferry across Boston Harbor, or a shuttle bus from a nearby Red Line stop.
Beach volleyball events had initially been proposed for Boston Common — one of the most criticized of the proposed Olympic venues.
Boston 2024 CEO Richard Davey told reporters Wednesday that his group wanted to respond to community feedback.
"We heard that there was a lot of concern about the preservation of the Boston Common," he said. "Others thought it would be perfectly fine, but we looked around for other potential venues, as we've done."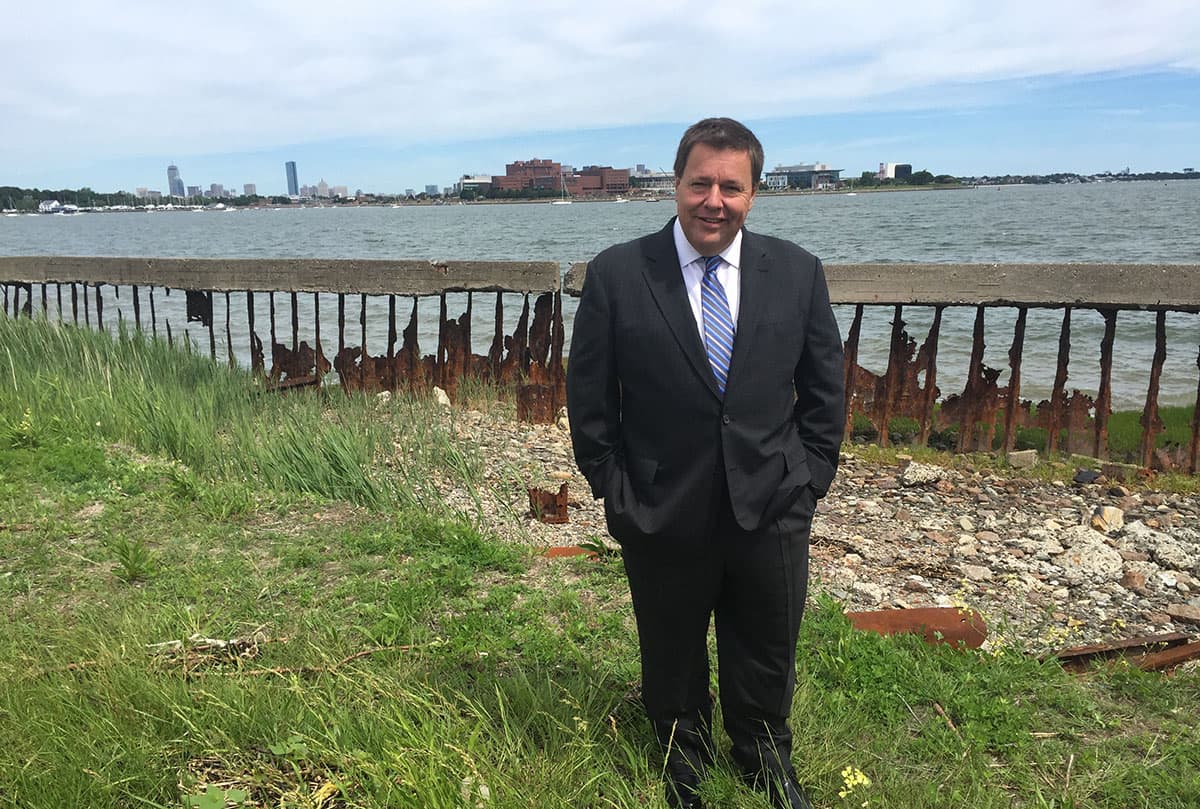 Boston 2024 has now revealed four new proposed venues in the last two weeks. In addition to Quincy, two others — shooting in Billerica and sailing in New Bedford — are outside Boston. The proposed tennis venue was also moved, from one Boston location to another.
Boston 2024 had initially proposed "the most walkable games in modern times," but a recent WBUR poll found higher support for the Olympics if venues are spread statewide.
The recent venue announcements set up the full release of Boston 2024's "bid 2.0," which the group has said will be out by the end of the month.
This article was originally published on June 17, 2015.
This segment aired on June 18, 2015.