Trooper Fatally Shoots Knife-Wielding Man, State Police Say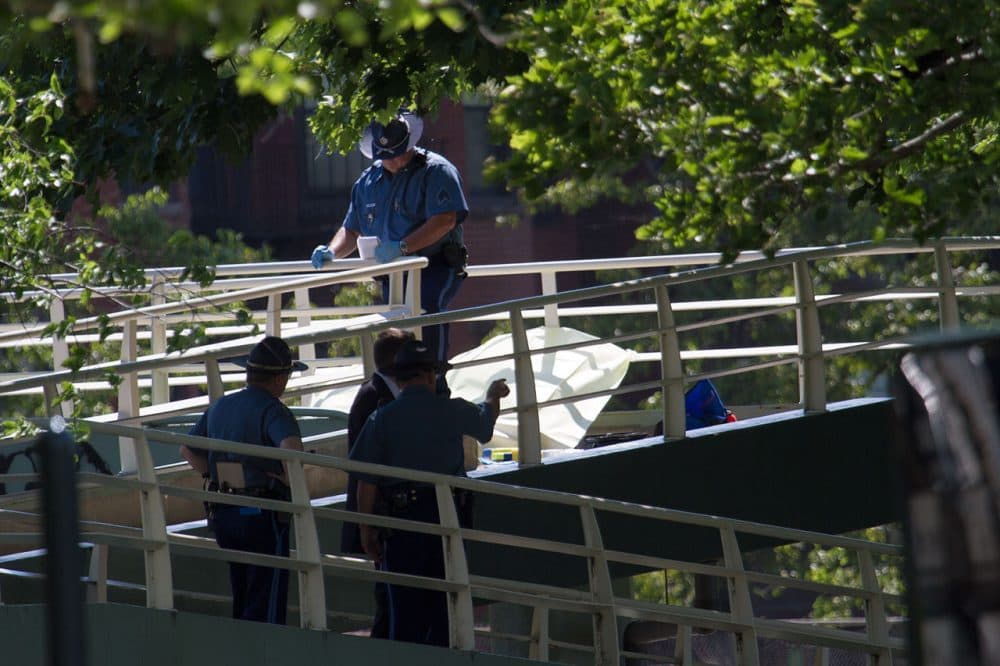 This article is more than 7 years old.
A knife-wielding man was fatally shot by a state trooper on a footbridge over Storrow Drive Friday, authorities said in a briefing.
The Suffolk district attorney's office, which is investigating, said 45-year-old Santos Laboy of Somerville was sought on outstanding warrants.
According to Massachusetts State Police Col. Timothy Alben, Boston University police approached Laboy because he matched the suspect's description. Lahey fled on foot, and then brandished a knife.
"The trooper ordered him to put down the weapon he was brandishing," Alben said. "There were shots fired at that point. And as a result of that the individual is deceased." The uniformed trooper shot the man on the Silber Footbridge.

No officers were hurt in the confrontation.
Alben said Lahey had a long criminal history in Suffolk County. He said the outstanding warrants included harassment.
The Suffolk County district attorney's office will determine whether criminal charges are warranted in connection with the use of lethal force.
The fatal shooting comes about two weeks after law enforcement officials fatally shot 26-year-old Boston man Usaamah Rahim in Roslindale. Officials say Rahim had approached officers brandishing a knife.
Rahim had been under surveillance by terrorism investigators.
This article was originally published on June 19, 2015.