Video Showing Shooting Of Usaamah Rahim Released
The Suffolk County District Attorney's office released surveillance video Monday showing last week's fatal shooting of Boston man Usaamah Rahim by law enforcement officers in Roslindale.
The 26-year-old was shot and killed Tuesday morning by officers who had approached him for questioning related to an alleged plot to kill police officers. Authorities say Rahim was shot after he refused to put down a military-style knife as he walked toward officers in a CVS parking lot.
Rahim's family says the video doesn't show him holding a weapon or approaching the officers in an aggressive manner. They say the video shows Rahim breaking no laws and shows five officers surrounding him in a military formation.
The surveillance video was taken from a Burger King camera located in Stony Brook Commons, according to Suffolk County DA Dan Conley, which he estimated was about 50 yards away from the confrontation.
The video shows an individual walk across the parking lot before two other individuals — officers — approach. Two other officers are also seen approaching at a distance behind. Then the individual moves toward the officers, who back up. The officers then stretch their arms out and the individual goes down to the ground. The video is at a distance and the camera has a few water spots on the lens. The individuals in the video appear as silhouettes and you cannot clearly see what's in their hands.
Here is zoomed in version of the surveillance video:
Conley said five FBI agents and one Boston police officer were on the scene of the shooting and one Boston police cruiser appeared on the scene later. The officers who first approached Rahim were in plainclothes, Conley said. One FBI agent fired twice and the Boston cop fired once on Rahim, who was hit in the shoulder and torso, according to authorities.
The public release of the video comes after funeral services were held for Rahim Friday at the Mosque for the Praising of Allah in Roxbury. He was buried in an undisclosed cemetery in West Roxbury in a private ceremony.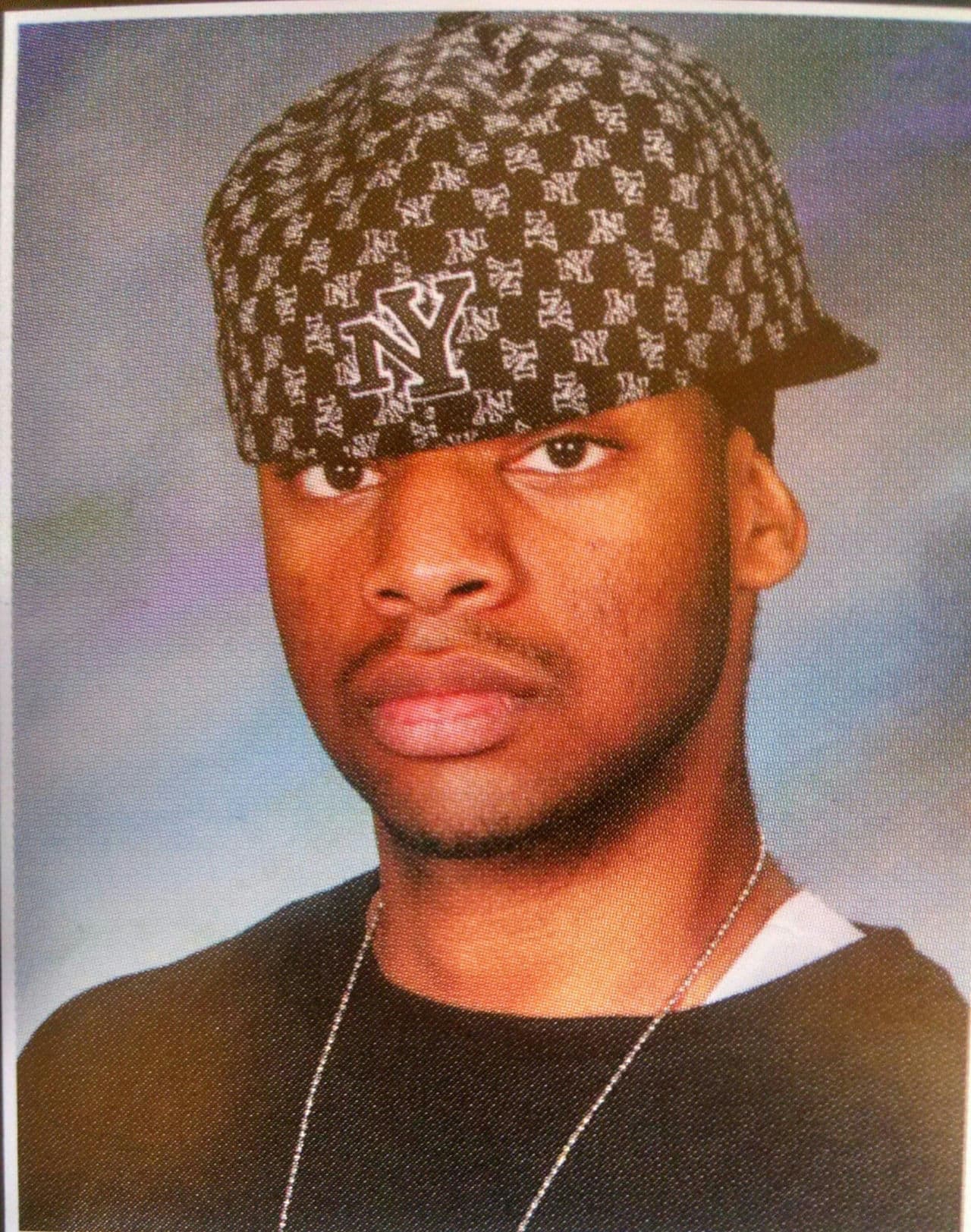 Officials waited to make the video public until after Rahim's funeral. In the press conference Monday, Conley said his office usually releases surveillance video at the end of an investigation, but have been moving to make such material available earlier, in the interest of transparency.
"Releasing it earlier reflects our intention to make best practices even better," Conley said.
Rahim's family was shown the video Thursday in a meeting with Conley. Afterward, Rahim's older brother Imam Ibrahim Rahim told WBUR that the family was "grief-stricken" by what they saw.
"I love my brother and to see that, you know, [it was] difficult to watch, and I think that was the general mood and sentiment of the entire family that viewed it along with me," Ibrahim Rahim said.
The video was shown to community leaders last Wednesday. After viewing the video, Darnell Williams, head of the Urban League of Eastern Massachusetts, said he could corroborate the police account of the shooting, but stressed that the video was at a distance and an investigation would need to determine if the shooting was justified. Abdullah Faaruuq, the imam of the Mosque for the Praising of Allah in Roxbury, also viewed the video and called it "inconclusive."
"We couldn't see clearly if he was brandishing a knife or not," he said.
Rahim had been under 24-hour surveillance by the Joint Terrorism Task Force. U.S. Rep. Michael McCaul, the chairman of the House Homeland Security Committee, said Rahim had been "communicating with and spreading ISIS propaganda online."
Rahim's family has said they "did not see any signs of radicalization."
"The family did not know of any plans to kill anyone or engage in any form of misconduct," said Harvard Law professor Ronald Sullivan Jr., who spoke on the family's behalf during a press conference last week.
A criminal complaint against Rahim's nephew, David Wright, who was arrested Tuesday in the case, alleged Rahim had discussed the plot over the phone. The complaint alleges Rahim planned to "engage in a violent attack in the U.S." and "go after those boys in blue." Boston Police Commissioner William Evans said law enforcement officers approached Rahim two hours after that conversation took place.
Wright, who is currently being held without bail, is accused of conspiring with Rahim to destroy or cover up evidence in the plot.
Rahim's death is being investigated by the Suffolk County DA's office.
"This video is simply one piece of evidence among many and this investigation is very active," Conley said.
One question that has been raised since the shooting is whether police had to use lethal force on Rahim.
"This unraveled very quickly and I think they made the right call," Evans said of the use of lethal force. "He was intent on taking out somebody and it was either us or them." Evans added there were multiple requests for Rahim to drop his weapon.
Another question that has been raised is whether the officers should have approached Rahim at his home instead of in a public place with bystanders.
In the video, a school bus is seen driving by the scene of the shooting. Conley would not comment on whether the bus was occupied and said the investigation would look into whether it was reasonable to open fire in the area.
"On that one point, I will tell you that one of the officers who fired did exercise restraint," Conley said Monday. "He saw the bus, he waited for the bus to be gone."
Vincent Lisi, the FBI special agent in charge for Boston, said there wasn't an opportunity to question Rahim at his home. Rahim had already exited his home when they were processing information about the alleged plot, Lisi said. He also said there was no warrant in this case because Rahim was being approached for questioning and not under arrest.
Monday's release of the surveillance video is the second time in recent months that Boston law enforcement has made such material public. In April, Conley's office released surveillance video of the point-blank shooting of Officer John Moynihan. In that case, local law enforcement also met with community leaders within 24 hours of the March 27 shooting to show them the video — a move praised by community leaders, who also said they want that type of transparency in future cases. Both Conley and Evans have said they want to be transparent in officer-involved shootings and make surveillance video public when possible.
"When it can inform the public about what happened and why, it's in everyone's best interests to share it as soon as it is possible to tamp down rumors and bad information," Conley said Monday.
One rumor that surfaced last week was that Rahim had been shot in the back by the officers. Rahim's brother Ibrahim Rahim made the comments on social media after news of the fatal shooting broke, but later backed off those comments and said he regretted them. The misinformation had come from other parties as Rahim was processing news of his brother's death, the family's attorney said.
With additional reporting by The Associated Press
This article was originally published on June 08, 2015.