Photos: Donna Summer Roller Disco Party Returns To Boston City Hall
"Boston has an extraordinary ability to unify on the dance floor," David Day said as he watched the second annual "Celebration of Summer—Donna Summer Memorial Roller Disco Tribute Party" that he organized at Boston's City Hall Plaza last night.
Last year, Day—artistic director and co-founder of the Together festival, an annual electronic dance music, art and technology party in Boston—and David Wedge—DJ, journalist and political strategist—floated a plan to erect a monument here to Donna Summer, the sultry singer and Boston native. The first roller disco party, also at City Hall Plaza, a year ago, grew out of that. And attracted thousands.
"It's like we cracked a code or something," Day said as thousands again flocked to the concrete expanses of City Hall to skate and dance to Summer's music and classic disco tracks. "Again, it's a situation where people are coming to me with tears in their eyes. And disco is making such a comeback. Everyone loves it again—at least these people."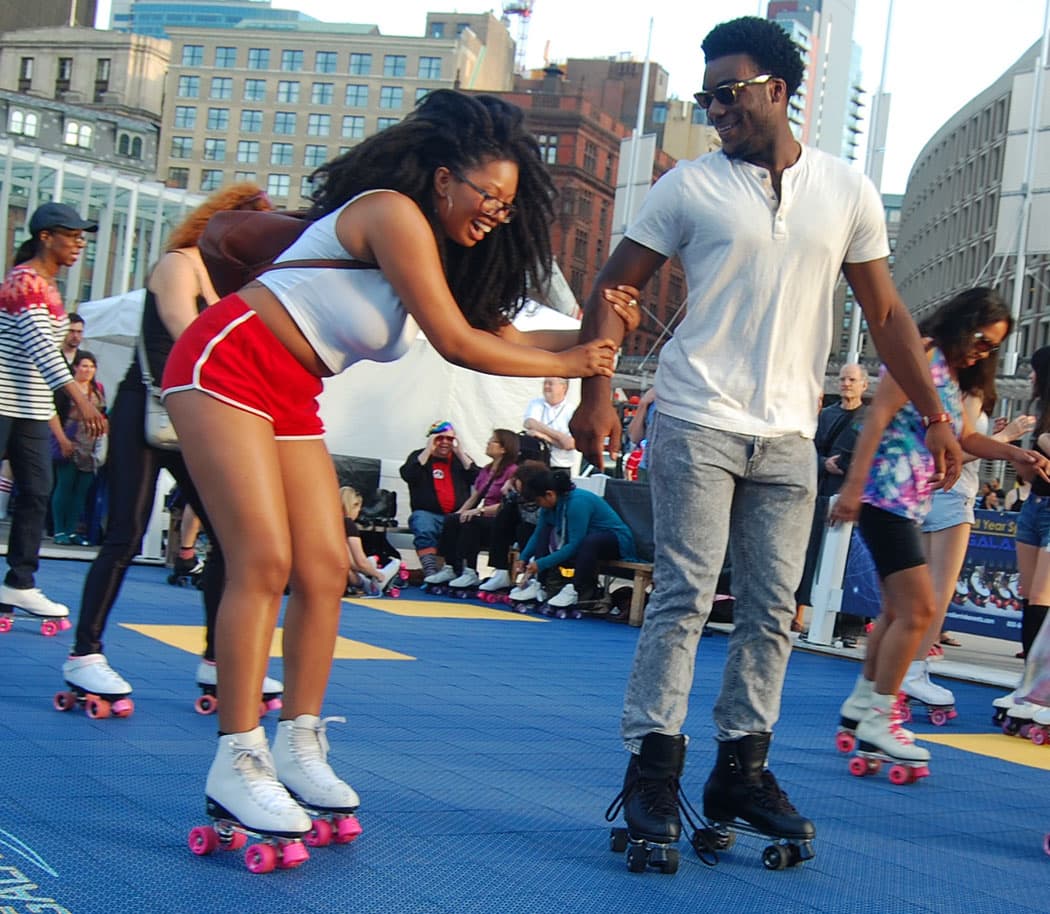 Summer was born LaDonna Adrian Gaines and grew up in Boston, singing at Grant AME Church in the South End. After studies at Jeremiah E. Burke High School in Dorchester, she moved to New York and then Europe, where she married a German by the name of Helmut Sommer. She scored some of the biggest, most luscious music hits of the 1970s and '80s, including "Love to Love You Baby" (complete with fake orgasm), "I Feel Love" and "Hot Stuff." When she died from lung cancer at age 63 in 2012, Rolling Stone called her "disco's greatest diva—and defining voice of the era."
As for plans for a permanent monument to Summer in Boston, let's just say it's still early days.
Previously: Does Disco Legend Donna Summer Deserve A Monument Here In Her Hometown?
Greg Cook is co-founder of WBUR's ARTery. Follow him on Twitter @AestheticResear or on the Facebook.