Forecast: Tornado Watch In Effect Until 11PM As Severe Storms Roll Across State
This article is more than 5 years old.
Update 7:05 p.m.: Several tornado warnings that were in effect in different areas of the state have expired, but the National Weather Service says there's still the possibility for more severe weather through 11 p.m. Get the latest updates from NWS here or from WBUR meteorologist David Epstein on Twitter here.
Update 2:25 p.m.: After an initial line of showers and thunderstorms moved through parts of northern Massachusetts around noon, skies have become partly cloudy, and it's very humid.
As a cold front approaches from the west, additional showers and storms will grow and move through the area. This could impact the evening commute with some torrential downpours in places.
As is the case with summer thunderstorms, there will be extreme differences between towns just a few miles apart. Many areas could see just some showers or even nothing. If a severe thunderstorm does form, a warning for that area would be issued. The current severe thunderstorm watch expires at 4 p.m.
Update 11:30 a.m.: A severe thunderstorm watch has been issued for Massachusetts, the National Weather Service in Taunton announced Monday morning.
The agency warns, as reported earlier by WBUR meteorologist David Epstein, that storms may bring torrential downpours, strong winds and hail to the area. A "very low risk" of an isolated tornado is also present.
"The highest risk with these storms is going to be for strong, damaging winds, frequent lightning, torrential downpours — we're talking 1-to-2 inches of water in 20 minutes — and the slight possibility of an isolated tornado," Epstein told Morning Edition host Bob Oakes.
"Anytime we start talking about the possibility of tornadoes in Southern New England it's generally a low risk, but there is the possibility because these storms themselves will be spinning, so the storm could spin off a small tornado," he continued. "So we just want to make people aware it is a possibility, but it's not likely you'll see one."
The storms will affect communities in Western Massachusetts and Connecticut between noon and 5 p.m., impacting areas in Eastern Massachusetts and Rhode Island between 3 p.m. and 8 p.m., according to the NWS.


T-storm watch means conditions are favorable for development of severe thunderstorms. If severe t-storm is imminent, warning will be issued.
— MEMA (@MassEMA) June 23, 2015
Our Original Post Continues:
Severe weather events are not as common for New England summers as they are in other parts of the country, but when they do occur they can bring everything from strong winds to hail, and even in extreme cases, tornadoes.
As warm and humid air flows north today it will be pushed eastward by a strong cold front to our west. This front will lift the air into the atmosphere and upper-level winds could allow big thunderstorms to develop.
While the potential certainly exists, a lot depends on just how much sunshine we see during the morning and early afternoon. We need sunshine to help boost temperatures high enough to create an unstable atmosphere.
The highest risk for storms is from 2 p.m. to 6 p.m. — with the risk lasting until about 8 p.m. over Cape Cod and the Islands. After the storms depart, it will turn cooler and drier.
Wednesday and Thursday feature a pair of fantastic summer days. I expect abundant sunshine and highs in the upper 70s to near 80 degrees.
Friday and the weekend are still looking unusually cool and perhaps damp for late June. During this period the high temperatures might stay in the 60s for one or two days, far below the near 80 degree readings one would expect. Ah, New England weather.
With reporting from the WBUR newsroom
---
Today: Warm and humid with some periods of sunshine. Showers and thunderstorms likely, mainly after 3 p.m. Some storms could be severe, with large hail, damaging winds and frequent lightning. Highs in the mid 80s.
Tonight: Storms and showers ending early, then drier and cooler. Lows in the lower 60s.
Wednesday: Sunny, with a high near 80 degrees.
Thursday: Mostly sunny, with a high in the upper 70s.
Friday: Clouds and sun, much cooler. Highs near 70 degrees.
Saturday: Mostly cloudy, with a high near 70.
You can follow David's weather updates on Twitter at @growingwisdom.
This article was originally published on June 23, 2015.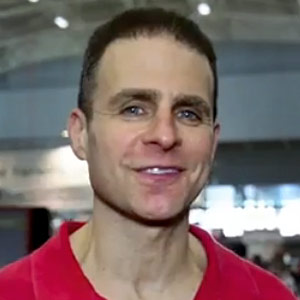 David Epstein Meteorologist
David Epstein is WBUR's meteorologist.