25 Years Ago Today, Nelson Mandela Delivered An Electrifying Speech In Boston To Thousands
Play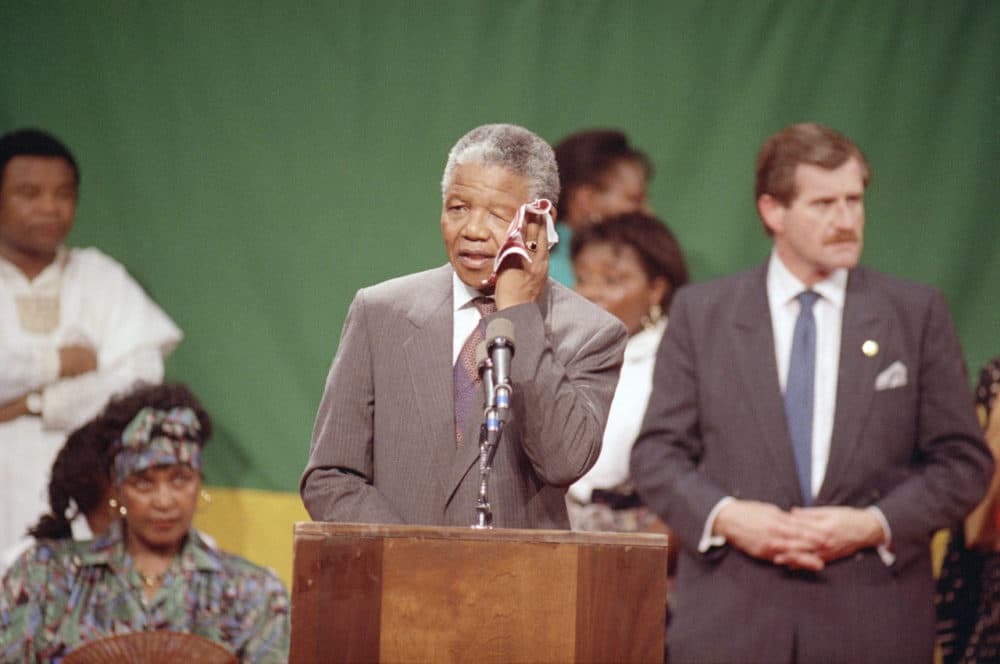 This article is more than 7 years old.
On this day, 25 years ago, Nelson Mandela, newly released from prison in South Africa, visited Boston. Boston was part of a six-week, 13-nation tour for the man who, years later, would become his nation's first black president.
On the day Mandela spoke in Boston — June 23, 1990 — the athletic building at Madison Park High School was filled to standing room only. Parents brought their children for the historic event. They wanted to see the man who had spent 27 years behind bars as a political prisoner and had been released just four months earlier. Thousands arrived early and waited for hours in the sweltering heat. Risers were filled with people and so was the floor in the brick and concrete gym.
City Councilor Charles Yancey was there. He said people did not seem to mind the heat or crowds.
"The place literally exploded once he arrived," he said.
Yancey had sponsored Boston's legislation to use economic sanctions to pressure the white-ruled government in South Africa to end apartheid. Yancy was with Mandela at every stop on his Boston tour.
"There was such love and affection for and what he stood for and great sense of hope and even aspirations for great things within our own nation," he said. "Let's remember that South Africa elected a black president long before we did in the United States of America."
Yancey and others say the reaction to Mandela was electrifying, that it felt as though the building shook as Mandela took to the podium.
Many in the audience were in tears as Mandela waved to the crowd, thanking them. It took several minutes for the applause to die down.
"When one day our history is rewritten, the pioneering and leading role of Massachusetts will stand out like a shining diamond. It was you who supported us when very few knew of our existence, our trials and tribulations," Mandela said.
Then, speaking directly to students, he said: "If there is any appeal I could make it is that to the young people of Boston, and indeed to the young people of the United States, must take it upon themselves to ensure that they receive the highest education possible."
Education, Mandela said, is a powerful tool in the fight against oppression.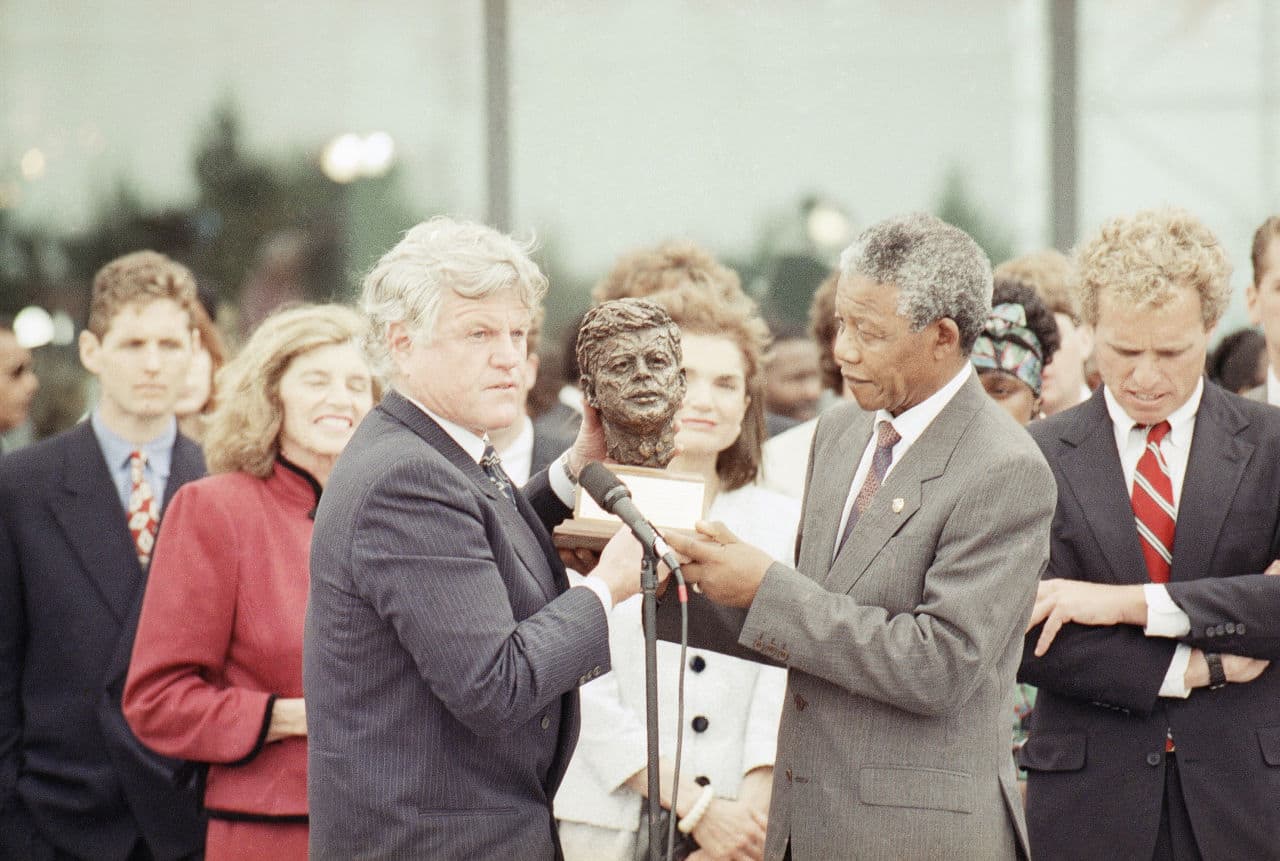 Students at two high schools now use that gym: Madison Park and John D. O'Bryant. On Tuesday, the building is officially being re-named "The Nelson Mandela Physical Education Complex."
That renaming of is part of a broader plan. State Rep. Byron Rushing and state Sen. Jason Lewis recently filed legislation aimed at more fully commemorating Mandela's visit and his legacy. Lewis is the son of white South Africans. His family moved to Boston when he was 12.
"That spirit of reconciliation and forgiveness inspired and moved people all over the world — not just South Africa," Lewis said. "It helped to rebuild the country."
And he says it carried Mandela's legacy far beyond South Africa.
This segment aired on June 23, 2015.