Walsh's Office, Haitian-American Sen. Forry Ask Bostonians Not To Vacation In Dominican Republic
Resume
The office of Boston Mayor Marty Walsh Tuesday asked Bostonians not to vacation in the Dominican Republic after the country threatened to expel some 200,000 people of Haitian origin born in the Dominican Republic after 1929, whose citizenship is being challenged.
The Dominican government says it wants to maintain control over immigration.
Joining in the call for a tourism boycott is Boston state Sen. Linda Dorcena Forry, a Haitian-American.
"Haitian-Americans and our allies should reconsider any existing plans to vacation in the Dominican Republic until its government reverses course and stops plans to repatriate Dominicans who happen to be of Haitian descent," Forry said at a rally on the steps of the State House Tuesday. "Haiti has developed wonderful tourism amenities and is ready to receive you with open arms. The American travel market is a key economic lever that can be used to influence Dominican decision-makers."
JetBlue flies to four Dominican cities from Logan Airport — the only airline to do so. The airline did not respond to a request for comment on the call to stop vacationing in the country.
Haiti takes up a third of the island of Hispaniola. The Dominican Republic takes up the rest. And in Boston, Haitians and Dominicans are two of the city's largest immigrant communities.
Forry says it was a Dominican-American who brought the plight of the Haitians in the Dominican Republic to her attention.
"I stand here with my brothers and sisters from Haiti, and I stand behind them, because it's an atrocity to strike down someone that has been living in the Dominican Republic for generations," said Hector Piña, a Boston restaurateur. "They are as Dominican as we are, and we share more than the island; we share the blood."
Forry was joined by Mayor Walsh's interim director of the Office of New Bostonians, Alejandra St. Guillen, who was speaking on the mayor's behalf.
"We also ask all Bostonians to reconsider any vacation plans you have to Dominican Republic until the Dominican government reverses their policy," St. Guillen said.
Walsh appears to be the first mayor of any big American city to call for a boycott of the Dominican Republic.
U.S. Rep. Michael Capuano, who represents much of Boston, and who was also present on the State House steps, stopped short of calling for a boycott.
"I will tell you that we're doing what we can in Washington, and if things don't get better, there are other levers that I'll be calling on to deal with the Dominican government," Capuano said. "We're not there yet."
On Morton Street in Mattapan, one of the centers of Boston's Haitian community, Yvon Jean-Charles was sitting at a counter at La Belle Capoise.
Jean-Charles doesn't think much of the proposal to boycott tourism, because Americans have until now ignored the plight of Haitians in the Dominican Republic.
"I don't think they're going to succeed, because the thing's been happening for more than 50 years," Jean-Charles said. "They kept their mouths shut. How could we expect them to say something now?"
Next door, Monique Joseph owns a beauty parlor. She said she had already made plans to vacation in the Dominican Republic in October, but she cancelled them.
"Because I am Haitian, no matter what," Joseph said. "I'm Haitian-American, but I don't think I'm going to let them use my money for any reason. I'll go somewhere else."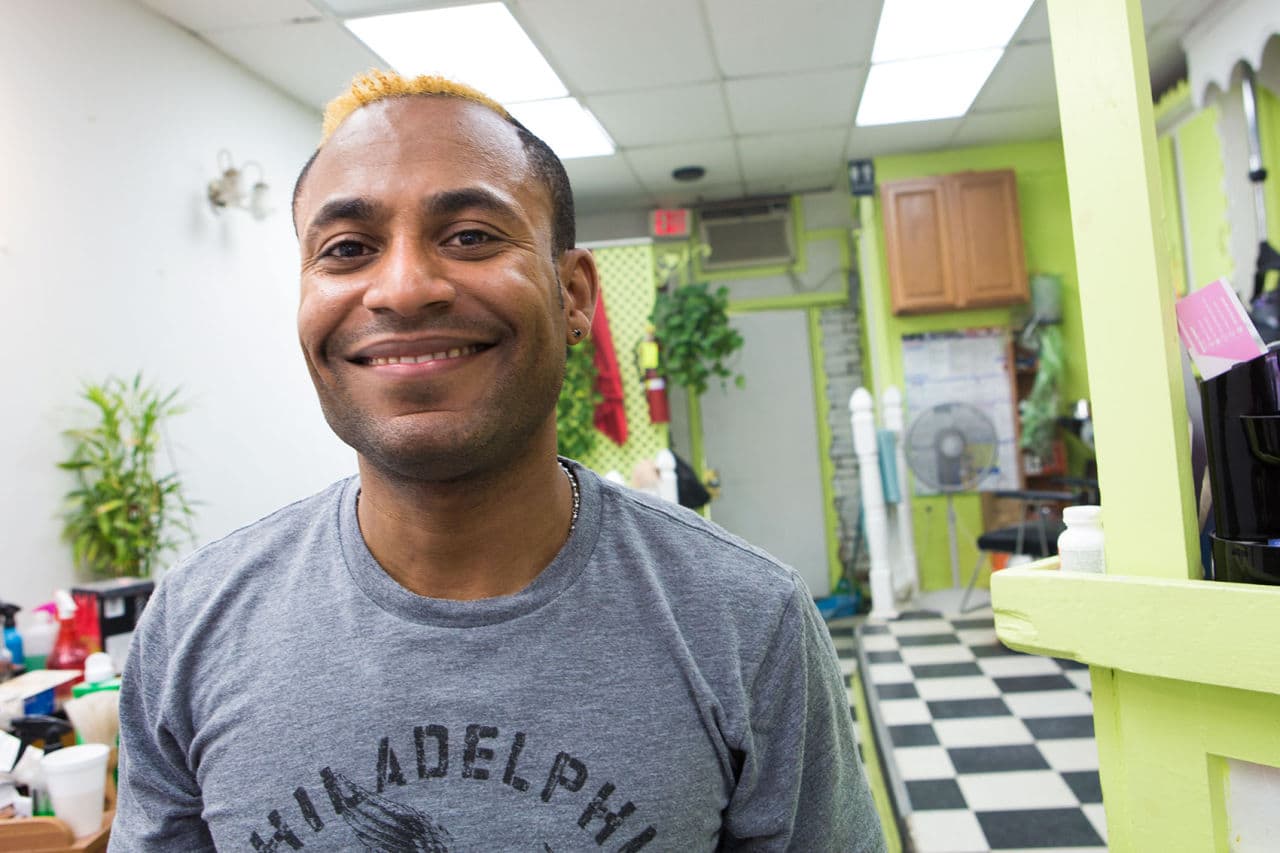 Carlos Cabral, the owner of another beauty parlor — in a Dominican community on Washington Street in Roslindale — is more ambivalent about the country's moves.
"No one should be mistreated, whether he's legally or illegally in a country," Cabral said, "but there's a rule for everything. Each country is independent to do what it needs to do to make sure the rules are followed in that country."
Others on the block did not agree, but none wanted to be recorded.
At least in the Dominican community, the subject of Haitians in the Dominican Republic seems to be a sensitive one in the adopted city they share.
This post was updated with the Morning Edition feature version.
This article was originally published on June 30, 2015.
This segment aired on June 30, 2015.