Commentary: Solving The Republican Debate Conundrum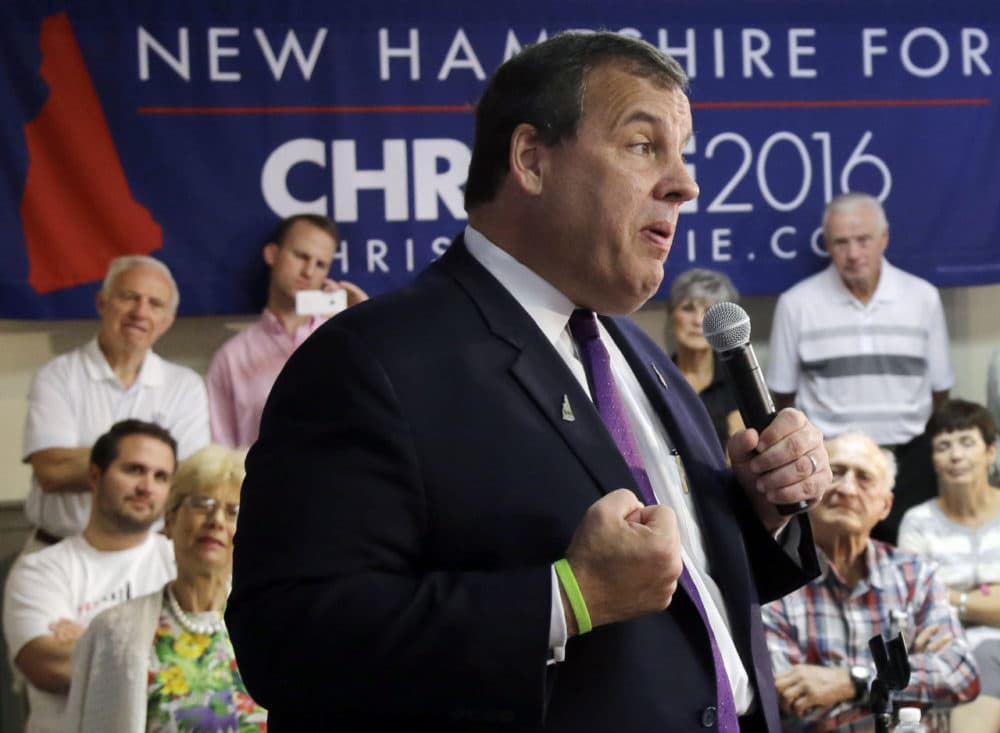 This article is more than 5 years old.
The Republican Party has a problem. It has too many candidates for president: somewhere between 15 and 20.
One of the usual ways to winnow the field has been by televised debates. But the sheer number of candidates makes that virtually impossible. Debate hosts Fox News and CNN have decided to use national polls to cull the debate herd to the top 10 candidates.
Here's The Rub:
What if Candidate A is getting 7 percent in the polls, and the cutoff for inclusion is 7 points. If Candidate B is at 6 percent or even 6.5 percent, he or she misses the cut. With a crowded field, such a scenario is quite likely. What if Candidate D has broad name recognition but has very little chance of becoming the party's nominee? (I'm thinking of Donald Trump.)
Only White Men Allowed?
As Stuart Rothenberg pointed out in Roll Call, a poll-determined culling could result in excluding the only female candidate, former CEO Carly Fiorina; the only African-American, retired neurosurgeon Ben Carson; and the only other nonwhite politician, Louisiana Gov. Bobby Jindal. They have low name recognition and would have to run a national TV advertising campaign before the first debate, currently set by Fox for Aug. 6.
March Madness:
In March of every year, the NCAA runs a college basketball tournament that begins with a field of 64 teams chosen by a mix of national polls, winners of several leagues and favorites. Seeding usually involves pitting the Usual Suspects, such as Duke, North Carolina, Kentucky, a Big Ten team and a west coast team, against one another toward the end of the tournament. In about a month, using a system of one-on-one matchups arranged in brackets, the field is narrowed to a final four, and then two teams emerge and play for the national championship in a hopelessly hyped drama that usually rewards one of the heavily favored teams, but not always.
Let's Play Jeopardy!
The only television game show you wouldn't be embarrassed to be caught watching — "Jeopardy!" — provides a model. Contestants who win the most money and games against a changing field of two opponents return for what the show calls its Tournament of Champions. The contenders engage in a round robin style playoff, where they compete against two other champions, and if successful, face another two champions, etc. until the final two face off for all the marbles — or in this case $250,000.
How Debates Could Work:
For the first night, based on a random drawing, four GOP candidates would be selected to meet on stage. Let's say it's a group consisting of Wisconsin Gov. Scott Walker, former Texas Gov. Rick Perry, former New York Gov. George Pataki and U.S. Sen. Lindsey Graham. The usual debate format would apply, candidates answering questions asked by a panel of interrogators (it doesn't have to be reporters, as long as they aren't petrified by being on camera). There can be some candidate-to-candidate questions, rebuttals and other devices to get the candidates out of reciting pat answers that they've rehearsed. There would be no live audience.
Later that evening, a polling company selected by the party would ask 300 or so Republican voters, activists and insiders to decide who won the debate. The winner of that poll would wait until the next foursome goes through a similar debate, with questions that would be different or the same. A second winner would be determined by the same polling firm and so on through the third and fourth lineup of until we reach a final four. Those finalists would do one more debate to allow the party faithful to see the early winners in action. That big winner would be determined by the usual methods — analysis by pundits or a televised focus group -- instead of a national poll.
Sure, this isn't perfect, some candidates are better than others at giving good soundbites or humorous answers, a candidate in an early round could have a bad night or a good night, and some questions might be unfair to certain candidates. The Law of Unintended Consequences might come into play.  But everyone would participate making it superior to the exclusionary arrangement based on polling that is little more than a measurement of name recognition.
It's not often I give advice to the Republicans, but there could come a time when Democrats could be stuck with its own field of dreamers.
Dan Payne is a Democratic political analyst for WBUR and a contributor to The Boston Globe.