Permits For Boston Housing Units Are Up 40 Percent This Year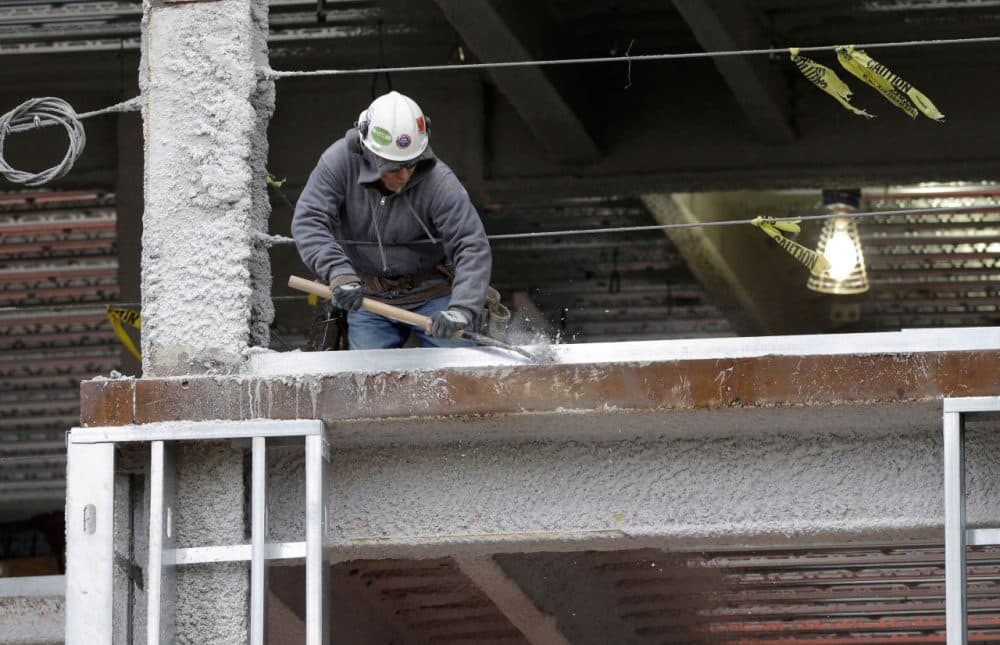 This article is more than 5 years old.
Permits for Boston housing units are up 40 percent this year, Mayor Marty Walsh's office touted Tuesday. As of June 26, there were 2,461 units permitted, compared with 1,759 over the same period in 2014.
In dollar terms, the city said housing starts totaled $1.65 billion through the end of June — 138 percent higher than the same period last year.
In a statement, Walsh said he's "extremely pleased" with the city's efforts.
"The only way that we will be able to sustain the growth of our city, and our workforce, is by staying focused on our [housing] goals and streamlining our processes," he said.
In October, Walsh announced a goal of creating 53,000 new housing units by 2030 — a 20 percent increase in Boston's overall housing stock.
To reach the goal, Walsh called for the city's colleges and universities to build more dorms, to free up off-campus apartments; a loosening of zoning restrictions; and incentives for construction of taller buildings.
Boston's building boom has raised affordability concerns associated with the types of housing springing up around the city. Boston is already one of the most expensive cities for housing in the U.S.
But the city says that, compared with recent years, a larger share of the new units are geared toward residents at the middle or low end of the income spectrum.
Eighteen percent of the 2,461 units permitted so far this year are deed-restricted affordable units, which are for low-income residents, and, per The Boston Globe, another 25 percent are units in neighborhoods where rents are generally lower (and thus aimed at middle-income households).
That means, as The Boston Herald reports, 57 percent of units permitted so far this year "were unrestricted market-rate housing units in the Hub's higher-end neighborhoods."
"As we work to make sure that Boston stays affordable, bringing new units on line at a variety of income levels is critical," Sheila Dillon, the city's housing chief, said in the statement. "Mayor Walsh has made housing a priority of his Administration, and these numbers are an indication that this focus is paying off."
The new figures come as Walsh cut the ribbon Tuesday on the Quincy Heights housing development in Dorchester. The project was aided by a grant from the U.S. Department of Housing and Urban Development, and HUD Secretary Julián Castro was on hand for the ceremony. The development includes 129 affordable units, according to the city.
Update: Here's Curt Nickisch's feature on the Quincy Heights project:
This article was originally published on July 07, 2015.