Boston's Newest Housing Development Is About More Than Just Housing
Resume
A new low-income housing development opened its doors Tuesday in Dorchester — and it's surrounded by food trucks.
City leaders and even U.S. Housing Secretary Julián Castro hope this new style of development, which Castro says gives low-income families more than just a place to live, will become a model for urban development nationally.
More Than Just Housing
The 129 units of affordable housing are located along Dorchester's Quincy Corridor just outside Uphams Corner.
"The development is beautiful," said Tahiewah Garner, a resident of what's now called Quincy Heights. "The home inside is roomy, spacious. Good for families, growing families especially. For me, who has three children of my own, I like it a lot."
Five years ago, this was a set of distressed buildings. That is, until a $20.5 million federal grant helped kick-start the project.
"Quincy Heights was able to leverage an additional $36 million to get it done," said Daryl Wright, with the Dorchester Bay Economic Development Corporation. He says much of the construction work was completed by minority-owned businesses.
But this housing development is more than just housing. It's also about empanadas and school lunches and halal kebabs and even cookies.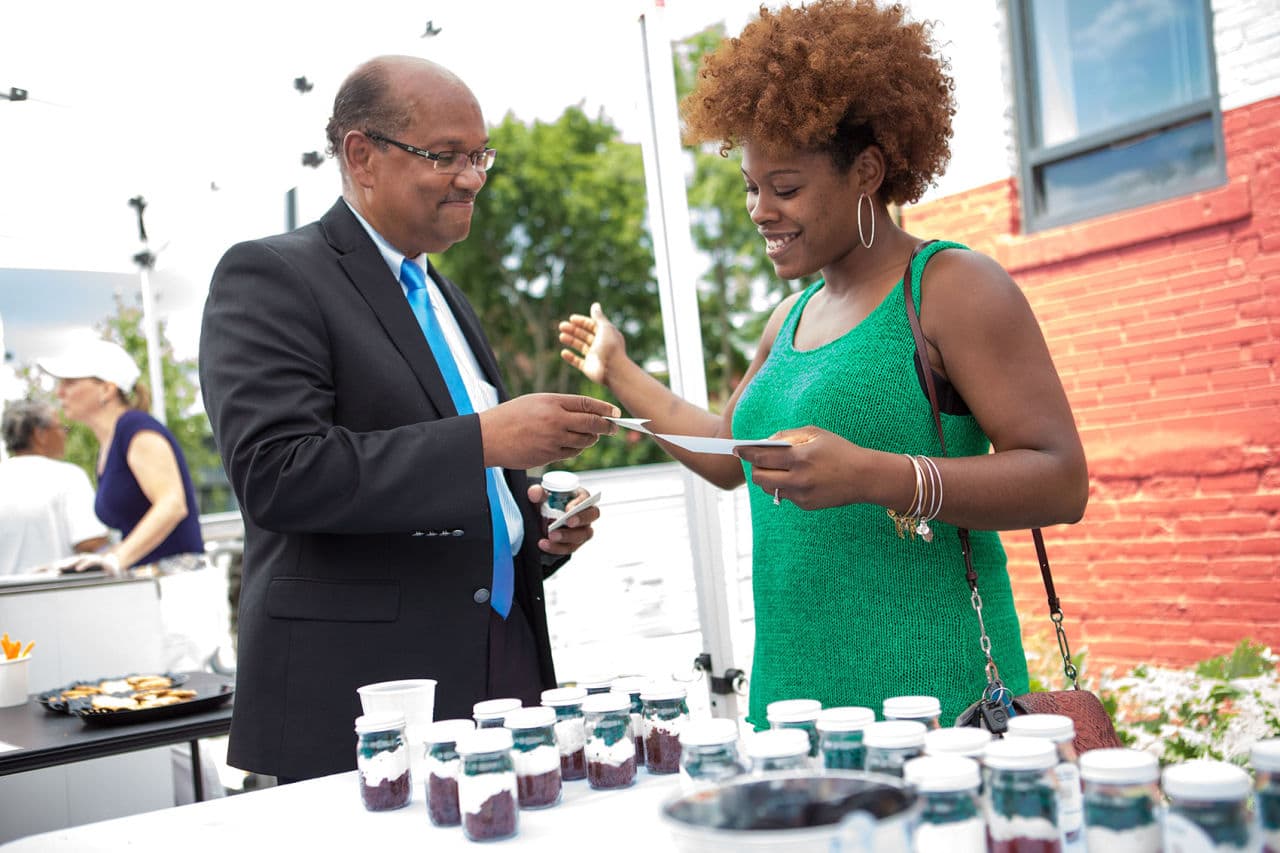 That's because as part of the housing development a dilapidated building next door, a former Pearl Meats factory, was also renovated. Fifty businesses now share the 35,000-square-foot food production facility.
"It's a dark chocolate cookie with espresso and cappuccino chips," said Heather Yunger, holding a sample of her "chocolatte" product. She's the owner of Top Shelf Cookies, a baking startup that she runs out of what is now called the Bornstein & Pearl Food Production Small Business Center.
"Just the community aspect of it is amazing," Yunger said of working next to food truck operators, caterers and other bakers and food service businesses. "There's never a mistake that you can make that someone here hasn't made."
'Entrepreneurialism And Education'
Attending Tuesday's ribbon cutting was Castro, the U.S. housing secretary. He explained that this is the first completed project in a new federal program called HUD Choice Neighborhoods.
"The key innovation of 'Choice' is really to go beyond the idea of housing," Castro said. He says Quincy Heights gives people on the poverty line more than just a place to live.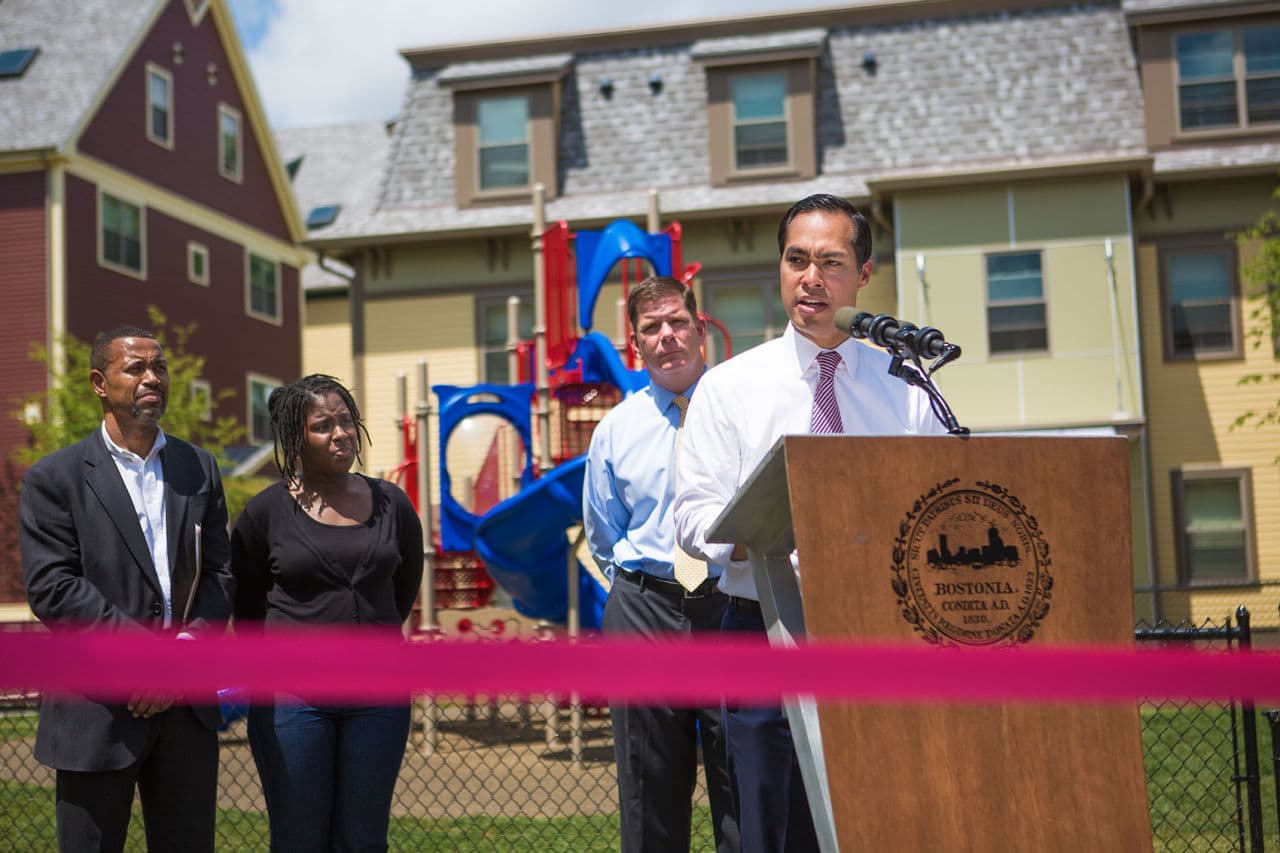 "You're also focused on entrepreneurialism and education," Castro said. "It is a blueprint that a lot of cities can benefit from, show other communities how they can do what Boston has done."
The city of Boston also wants to revitalize the neighborhood around the Whittier public housing development in Roxbury. HUD is reviewing that application.
There's no word yet on whether food trucks are part of that plan.
This segment aired on July 7, 2015.