Boston Clergy Call Attention To Fake Firearms
Resume
Boston faith leaders are calling attention to the potential dangers of toy or replica firearms.
At a press conference Thursday, local clergy members implored families to remove the guns from the community and manufacturers to cease production. They also called for a buyback program for these toy or replica firearms — similar to traditional buybacks for real firearms.
Dr. Arthur Gerald, senior pastor at Boston's Twelfth Baptist Church, said he's offering his congregation a buyback program out of his own pocket.
"If there's any of our young people that have these toy guns, I will buy them back from them, whatever is the retail price," he said on Thursday.
"If your child has one, take it away," added the Rev. Mark Scott. "Check their room, check their backpack and see if they have one, and if they do have it, take it away. This gun can get your child killed."
In a statement announcing Thursday's press conference, clergy members cited last year's fatal police shooting of Cleveland boy Tamir Rice, who had been playing with a toy gun when officers descended on him.
"Leaders in Boston's faith community are determined to prevent this from happening in Boston," the statement said.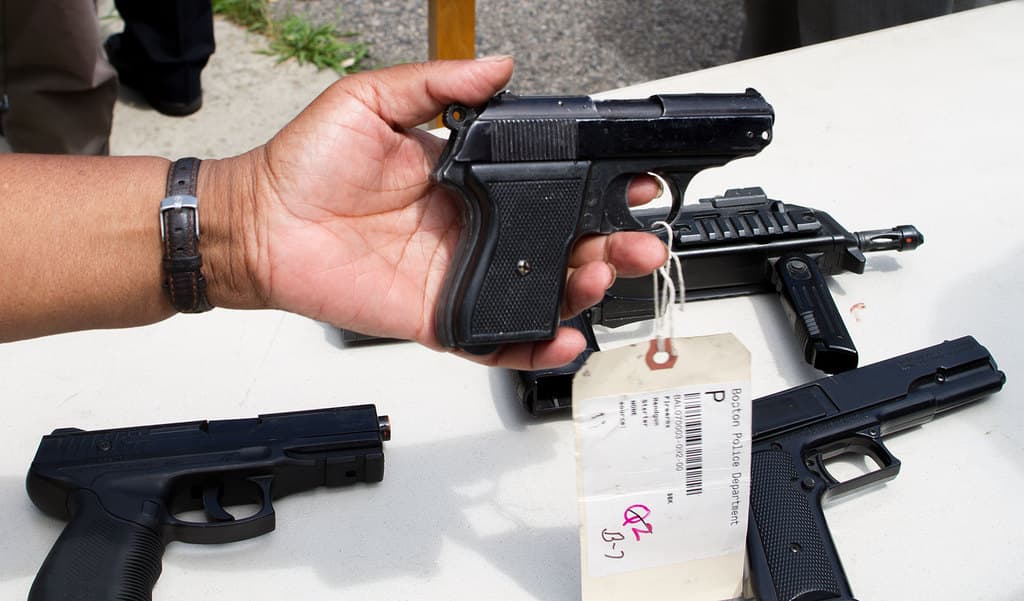 Scott said Boston police took 250 realistic-looking toy guns off the street last year and so far this year they've confiscated 100 fake guns.
The Boston press conference came days after officers in Brockton fatally shot a man they say was pointing a realistic-looking BB gun at them.
Prosecutors say two Brockton officers last week shot 45-year-old Douglas Buckley after he pulled a BB gun, which had been hidden behind his back.
This article was originally published on July 09, 2015.
This segment aired on July 9, 2015.