New East Boston Park Aims To Heal Old Wounds Between Residents, Massport
03:02
Play
This article is more than 5 years old.
East Boston has for decades been largely defined by the resentment between its residents and the Massachusetts Port Authority, which operates Logan Airport. A new green space in the Neptune Road area, which officially opened Friday, is meant to help heal some of those old wounds.


Neptune Rd Airport Buffer in East Boston is officially open. pic.twitter.com/HFiUkk7M4K
— Massport (@Massport) July 10, 2015

John Pedro grew up in one of the 66 homes razed to make way for the expansion of Logan Airport, starting back in the 1960s.

"There was Neptune Road, there was Lovell Street and Frankfurt Street — that was the neighborhood," Pedro explained.

Born in 1936, Pedro says the area's downfall began with the construction of the East Boston Expressway, then the MBTA cut the neighborhood in half to make way for the Blue Line. And the 46-acre Wood Island Park, once a popular seaside destination on the Emerald Necklace, was razed for Logan's expansion.
"Eventually they cut off the street. Then they cut all the trees down. That was the downfall of the whole neighborhood."

John Pedro
"Eventually they cut off the street. Then they cut all the trees down," he said. "That was the downfall of the whole neighborhood."
The new 2-acre park is in the middle of this congested transportation hub. The little oasis has been given a bulky name: the Neptune Road Airport Edge Buffer.
Massport CEO Thomas Glynn says the space is a gesture to the thriving immigrant neighborhood that once existed here.
"We're here to celebrate 178 families and 66 homes. To celebrate a catalyst for citizen activism that today we take for granted," Glynn said. "But these citizen activists were pioneers in kind of changing the relationships between neighborhoods and big institutions."
Asked if the new park heals old wounds, Pedro shook his head.
"It really doesn't. It does a little, but, the airport tries I guess, they built Bremen Street Park and they build all these buffer parks, but it's nothing compared to what Wood Island Park was. Wood Island Park was like Boston Common ... It was wonderful in those days."
In spite of a rocky past, the mood was festive at the opening of the green space. Local historian Evelyn Morasch says East Boston and Massport have come to respect each other.
"It makes people realize things can change — when people are responsive, people are respectful, things can change."
Relations with Massport may have improved, but Morasch says East Boston is facing new challenges — like more demand on its limited housing stock.
"The people who are moving here think they're going to change everything," she said. "I'm fighting a developer who wants to block me in completely, that's another whole issue."
The new park is one of several that Massport has built in recent years. It features panels recalling the struggles of the Neptune Road neighborhood, immaculate landscaping, and stones in the ground indicating where houses once stood.
This segment aired on July 10, 2015.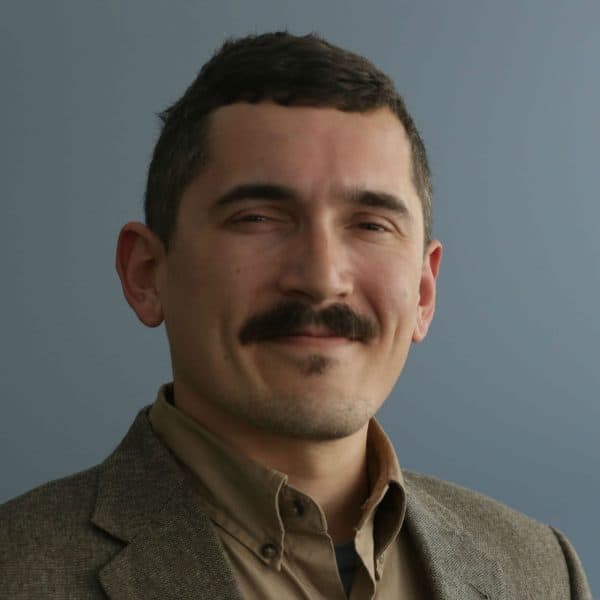 Simón Rios Reporter
Simón Ríos is an award-winning bilingual reporter in WBUR's newsroom.