Portuguese Tall Ship Sails Into Boston Harbor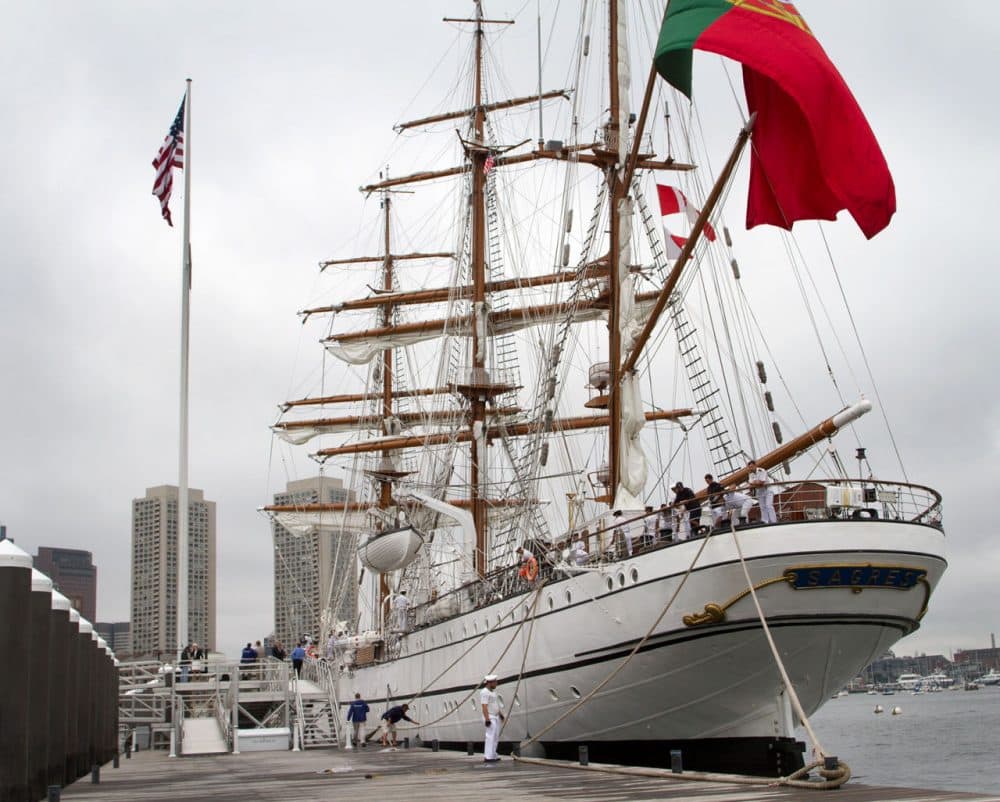 This article is more than 5 years old.
The second Tall Ship visiting Boston this summer has arrived.
Portugal's Sagres docked at the Fan Pier Marina in Boston Friday morning.
"We are very excited that the world navies are beginning to look at Boston as a very favored port," Sail Boston project manager Dusty Rhodes told WBUR's Newscast Unit before Sagres arrived.
The first Tall Ship of the season, Juan Sebastian de Elcano, visited Boston from Spain last month. A French ship, Hermione, is expected to dock at Rowes Wharf on Saturday.
The U.S. Coast Guard Barque Eagle, which was built in 1936, is also coming to Boston this summer, from July 23-27.
In June 2017, Tall Ships will return to Boston for its first "full" Parade of Sail in 17 years. Fifty vessels will sail into the harbor — the largest-ever fleet with historic ships from around the world.
Sagres Public Viewing Hours: 
- Saturday, July 11: 10:30 a.m. to 10:30 p.m.
- Sunday, July 12: 10:30 a.m. to 10:30 p.m.
- Monday, July 13: 10:30 a.m. to 4:30 p.m.
More Photos: