Boston City Councilor Calls For More Fan Protection At Fenway Park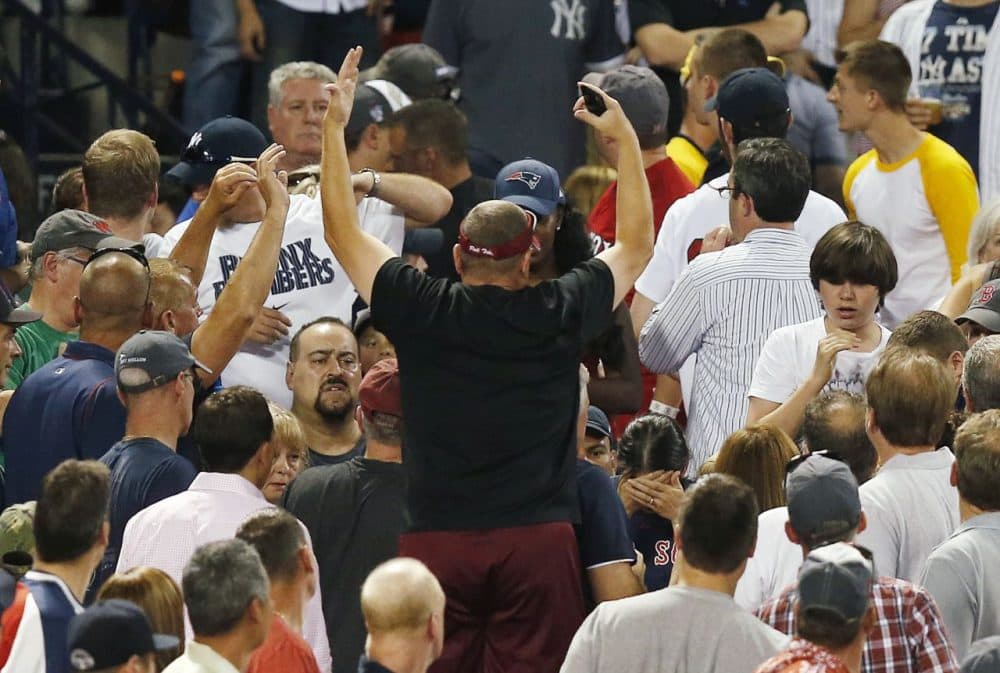 This article is more than 5 years old.
Boston City Councilor Stephen Murphy is calling on Major League Baseball to expand the protective netting at Fenway Park following the second serious fan injury this season.
During Friday night's game against the Yankees, 36-year-old Stephanie Wapenski was hit in the face by a foul ball and needed three dozen stitches in her forehead.
Last month, Tonya Carpenter, 44, was hospitalized for several days after being hit by a piece of a broken bat.
"Fenway, unlike a lot of major league ballparks, is closer to the action," Murphy said. "The seats are closer to the field than they are in some of the newer ballparks and you don't want to see people getting injured."
Murphy told WBUR that safety measures should also include signs reminding patrons to say off their cellphones, but believes ultimately the decision falls with the MLB, not the city.
It's a little heavy handed to come down on a private business and tell them what they can and cannot do on their own property," Murphy said. "Major League Baseball has a vested interest in making sure that their fans don't get injured at their sporting events."
Wapenski, who was injured during Friday night's game, says she was paying attention but had no time to react when Yankees' shortstop Didi Gregorius hit the ball in the fifth inning. She told The Boston Globe, "It was like it knew who I was and had a vendetta."
With reporting by The Associated Press and the WBUR Newsroom