Forecast: Warm And Dry Friday Gives Way To Humid Weekend
This article is more than 5 years old.
Yesterday was an amazing day of weather with low humidity and warm temperatures. This is quite unusual for the middle of July when heat and humidity are typically at their peak and prolonged bought of both can sometimes wear down the summer psyche.
Today is another stellar day, dare I say top 10, again? Whether you are at the beach or the lake or simply taking a long lunch, this is one of those days you should try to get outside for at least part of it.
High temperatures will once again be in the 70s to near 80 degrees with the warmest readings inland and the coolest along the coast. The humidity will be low as well, a true summer treat.
If you are anxiously awaiting 90 degree weather, it just doesn't look to be in the card yet, although we will get close over the next seven days, especially inland.
Saturday is one of those days where we have to put showers in the forecast, but it's not a washout. On Saturday a warm front approaches and brings a few showers in the morning and perhaps a shower in the afternoon. It will turn warm and muggy as the crisp dry air leaves.
It becomes very warm and humid Sunday across all of New England. It won't matter if you are enjoying the final day of the Yarmouth Clam Festival in Maine or walking Commercial Street in Provincetown, it's going to feel like mid-summer. I don't think we will see any rain activity Sunday and since there will be a blend of clouds and sunshine, it should be a good beach day, although not perfect with some cloudiness.
Monday brings back the chance for some shower or thunderstorm activity, but it's early to tell if this will be widespread or just scattered activity.
Much of next week will feature temperatures well into the 80s and moderate levels of humidity. In other words, typical July weather.
High tides this weekend are generally an hour to three hours after noon.  Each tide cycle runs about 50 mintues later than the previous day. This is not an astronomically high tide weekend so there should be plenty of room on the beach.
Water temperatures are warming through the 60s and I expect 70 degree water to become somewhat more widespread over Cape Cod over the next 10 to 14 days.
Hurricane season began six weeks ago, but so far it's been relatively quiet without any major storms. With El Nino getting stronger, this quiet pattern is apt to continue.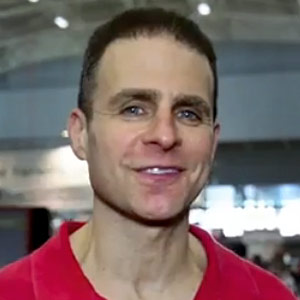 David Epstein Meteorologist
David Epstein is WBUR's meteorologist.