Boston City Councilor Seeks Documents From Olympic Organizers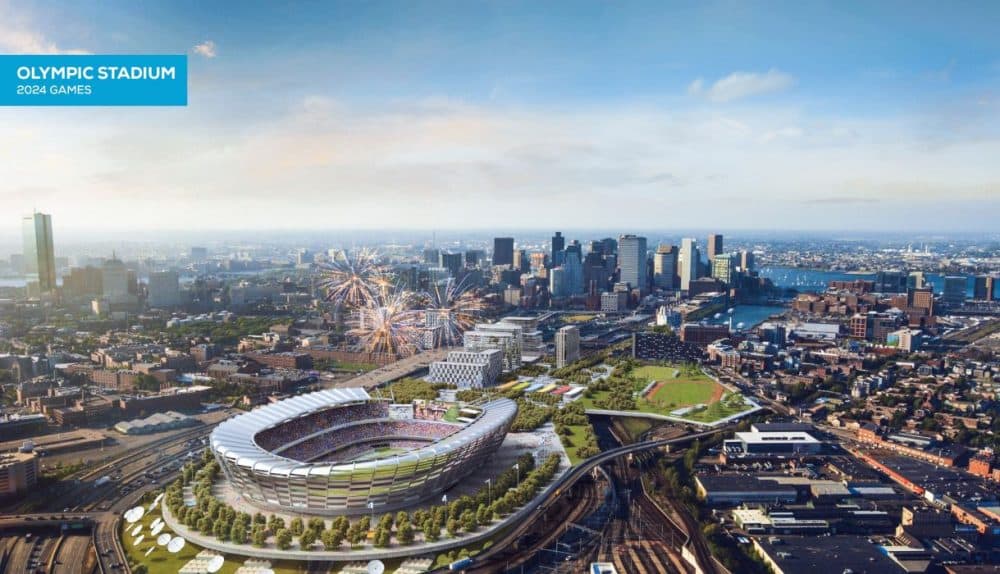 This article is more than 6 years old.
A Boston city councilor has filed an order for subpoena to gain access to documents from organizers of the local Olympic bid.
Tito Jackson, who represents Roxbury and Dorchester, said at a City Hall press conference Monday that he wants the group Boston 2024 to release a complete, unredacted version of its first Olympic proposal to bring the 2024 summer games here. Boston 2024 has since released its "bid 2.0."
Specifically, Jackson wants to obtain two chapters — chapters five and six — which deal with public and political support for the games, as well as the group's budget. He had previously set a July 17 deadline for the group to release documents from "bid 1.0," which was submitted to the U.S. Olympics Committee and released in part in December.
"No intelligent business person, especially not one as savvy as those involved in this bid, would do a business deal without all available financials of a company," Jackson said in a statement. "So why is Boston 2024 asking the citizens of Boston and the Boston City Council to go forward without complete disclosure?"
In a letter to Jackson last week, Boston 2024 CEO Richard Davey said the council should focus on the group's "bid 2.0" which was released to the public last month.
Jackson, though, said he wants to see exactly "what was promised" in bid 1.0, which was the proposal that the U.S. Olympic Committee considered before choosing Boston to compete for the Games.
"I am disappointed that Boston 2024, a group of individuals who no one has elected, would make financial promises, commitments and speculations on behalf of the city of Boston and have the audacity to tell us it is none of our business, look at 'Bid 2.0' because that is the most current," he added in the statement.
The entire city council will have to vote on the subpoena order before it can move forward.
The latest WBUR poll shows that Boston area public support for hosting the games has remained roughly the same since April, with those opposing the bid holding a slight majority.
Meanwhile, Cambridge City Councilor Nadeem Mazen has initiated a similar subpoena process against Boston 2024.
With reporting from the State House News Service and the WBUR Newsroom