Beverly Residents Seek To Rename Park In Honor Of ALS Ice Bucket Challenge Creator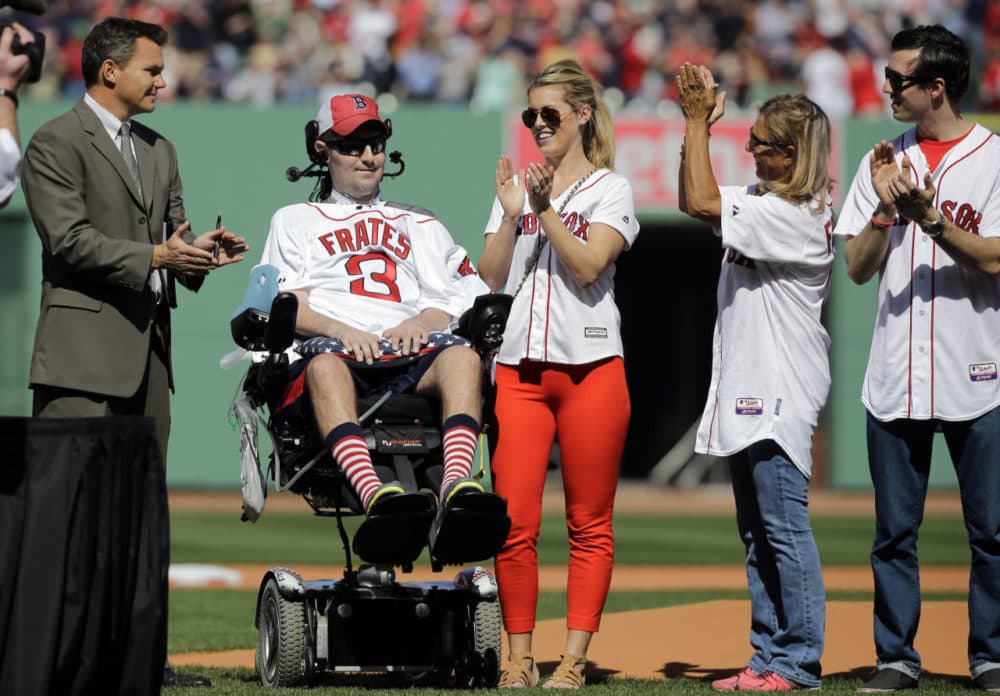 This article is more than 5 years old.
A group of Beverly residents want to rename a neglected playground in honor of Pete Frates, the creator of the popular Ice Bucket Challenge which raises awareness for ALS research.
The group also wants to rehabilitate the park so it meets federal accessibility standards.
Frates' father and the neighborhood's ward councilor, John Frates, says he is excited about what this park will mean for his son and others with disabilities.
"This would be the first all-inclusive handicap accessible park on city property land, sponsored by the good neighbors and friends of Pete," John Frates told WBUR's newscast unit.
The group needs to petition the city council to rename the playground "Pete's Park."
With reporting from The Associated Press and the WBUR Newsroom