Forecast: Storms Possible Today Before Temps Rise Into 90s This Week
This article is more than 5 years old.
Here comes the heat! But not quite today.
While we didn't see much sunshine Sunday, there was a marked increase in the humidity from the previous few days. These higher levels of moisture in the air are something we will have to get used to this week.
There is a weak boundary between different wind flows close to the area today. These boundaries can act as a catalyst to build afternoon clouds, showers and even storms. Since there is so much moisture in the air, any precipitation that does fall will be briefly heavy and could cause water to pool on the roadway.
I had a dinner in Portsmouth last evening and got caught in one of those torrential downpours; it was so heavy, I had to pull the car over. There was also some small hail during the storm.
There could be a few storms that are as strong this afternoon, but as was the case Sunday, most areas remain dry.
It won't be hot today, only in the low to mid 80s, but the heat is coming and Tuesday, Wednesday and Thursday will likely see readings at or above 90 degrees. Wednesday and Thursday will likely feature mid 90s over inland areas. When you factor in the humidity, these will be some of the hottest days of the summer thus far and great beach days. The sun is still very strong so take care if spending a lot of time outside.
Late this week a drier, but still warm air mass will settle over the region. While it will still be humid, it won't be quite as oppressive as the middle of the week. The weekend is looking wonderful for summer activities, more on that as the week progresses.
---
Today: Lots of clouds, warm and muggy. A shower or thunderstorm possible, but mostly a dry day. Highs in the lower 80s.
Tonight: Partly cloudy and warm. Lows in the 60s. A few scattered showers possible.
Tuesday: Sunshine and clouds, a pop-up shower possible. Highs 85-90.
Wednesday: Mostly sunny, with a high 90-94.
Thursday: Mostly sunny, with a high 91-95.
Friday: Mostly sunny, with a high near 85-88.
You can follow David's weather updates on Twitter at @growingwisdom.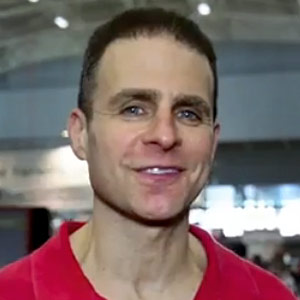 David Epstein Meteorologist
David Epstein is WBUR's meteorologist.