Wynn Resorts Proposes To Subsidize MBTA Orange Line Service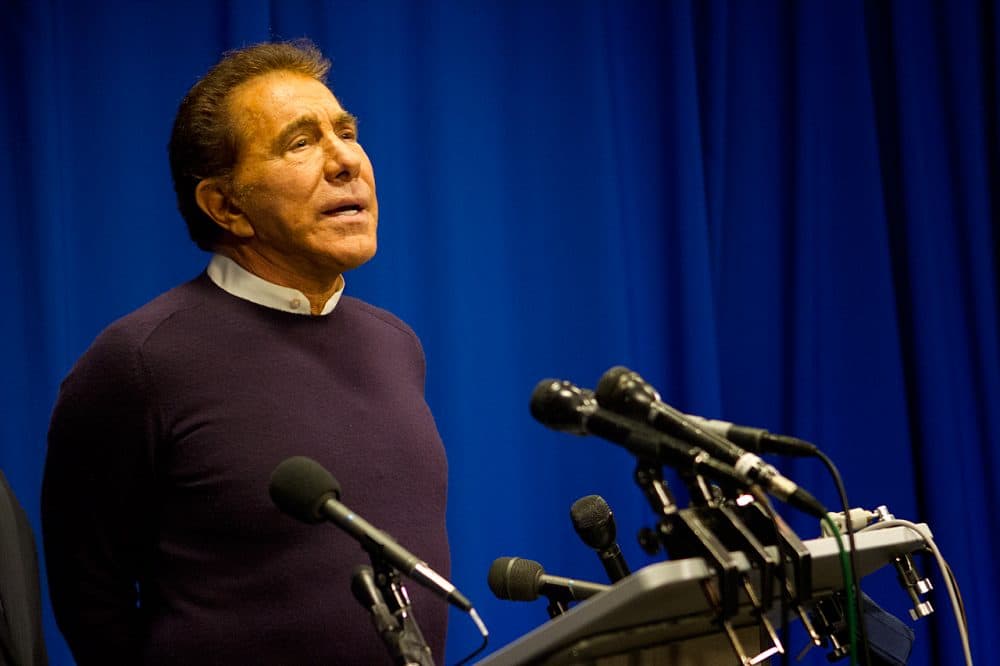 This article is more than 5 years old.
Wynn Resorts, which has plans to build a $1.7 billion resort-style casino in Everett, is seeking to pay the MBTA more than $7 million over 15 years to subsidize part of the transit agency's Orange Line operations.
It'd be the first time that a private developer would subsidize T operations.
The casino developer's funds would "subsidize more scheduled train stops at nearby Sullivan Square, Malden Center and Wellington Circle Stations to handle the increased passenger count that Wynn and surrounding developments—including Assembly Row and the Hood Business Park—will generate," according to a statement from Wynn.
Its money would also be used to promote late-night Orange Line service, Wynn added in the statement.
"Every stop on the Orange Line ... will realize reduced wait times day and night from the capacity Wynn is subsidizing," Robert DeSalvio, president of Wynn Everett, said in the statement. "The more trains we add the more people will use public transportation for work and play, all while lowering the number of cars on the street."
Michael Verseckes, a spokesman with the state Department of Transporation, told The Boston Herald that "MassDOT and the MBTA are pleased with the proponent's proposal to subsidize the operating costs of Orange Line service. The subsidy will allow for enhanced service that will address capacity issues at key periods, as well as accommodating additional ridership generated as a result of the development."
The proposal comes as Wynn's casino project faces hurdles, including an environmental permit and a lawsuit from the city of Boston against the Massachusetts Gaming Commission, seeking to block the Wynn casino.