Boston Poetry Marathon Kicks Off Friday
05:21
Play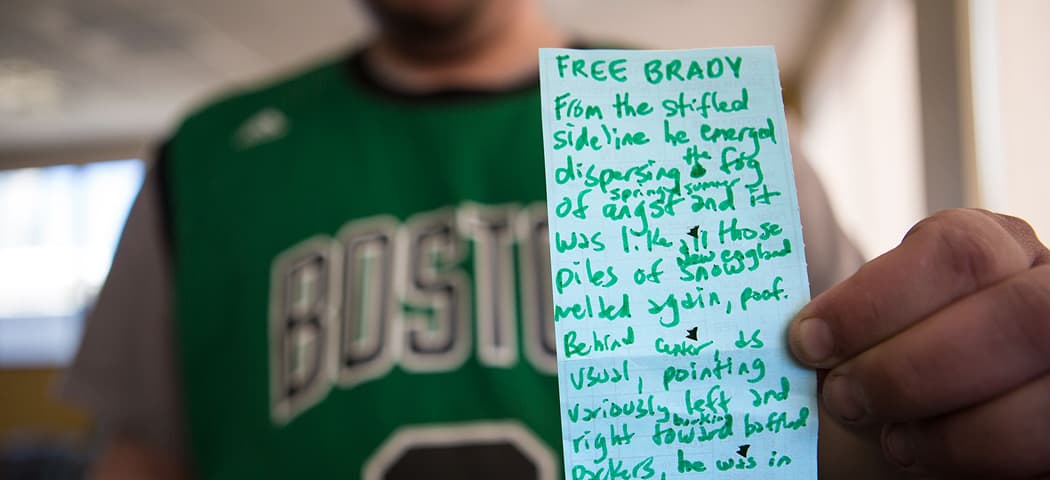 This article is more than 6 years old.
A Boston marathon kicks off Friday night. But it doesn't involve any long-distance running. Instead, dozens of writers will deliver verse in the weekend-long Boston Poetry Marathon.
About 100 poets will read their work in eight-minute increments during the event, which will take place through Sunday at Outpost 186 in Cambridge.
Jim Behrle, who dubs himself the "co-poet wrangler" of the poetry slam, spoke with WBUR's Deborah Becker on All Things Considered.
Here's Behrle's "Free Brady" poem:
From the stifled
Sideline he emerged
Dispersing the fog
Of summer and spring
Angst and it was like
All those piles of New
England snow melted
Again, poof
Behind center as usual
Pointing variously left
And right barking toward
Baffled Packers he was
In preseason form
Glittering against the
Foxborough sunset
O captain our captain!
When he is free
We are free
Fearing not that
Winter is coming
And here's another Behrle introduced on-air. It's "Hoodie" by January Gill O'Neil, who wrote the poem for her son, who's biracial:
A gray hoodie will not protect my son
from rain, from the New England cold.

I see the partial eclipse of his face
as his head sinks into the half-dark

and shades his eyes. Even in our
quiet suburb with its unlocked doors,

I fear for his safety—the darkest child
on our street in the empire of blocks.

Sometimes I don't know who he is anymore
traveling the back roads between boy and man.

He strides a deep stride, pounds a basketball
into wet cement. Will he take his shot

or is he waiting for the open-mouthed
orange rim to take a chance on him? I sing

his name to the night, ask for safe passage
from this borrowed body into the next

and wonder who could mistake him
for anything but good.

"Hoodie," first published in Green Mountains Review 2015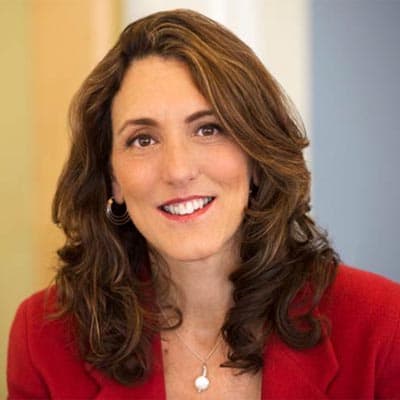 Deborah Becker Host/Reporter
Deborah Becker is a senior correspondent and host at WBUR. Her reporting focuses on mental health, criminal justice and education.