Synthetic Cannabinoid Products Banned In Boston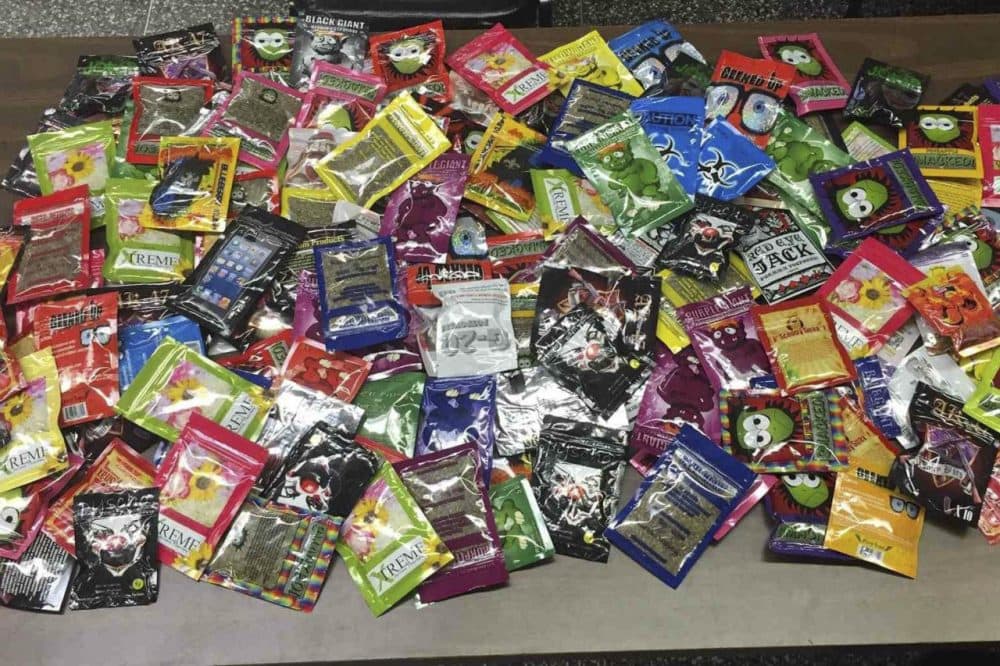 This article is more than 5 years old.
Synthetic cannabinoid products are now banned in Boston.
Mayor Marty Walsh on Friday signed an ordinance banning the "possession, sale, manufacture and distribution" of the products.
The Boston City Council unanimously OK'd the ban earlier this week.
"I thank the City Council for working on this important measure to better protect our residents from these extremely dangerous substances that are becoming increasingly accessible and more targeted towards our young people," Walsh said in a statement.
Synthetic cannabinoid products -- which are known by names including "K2" and "spice" and often sold as incense -- don't contain marijuana.
As the Centers for Disease Control and Prevention details: "Synthetic cannabinoids include various psychoactive chemicals or a mixture of such chemicals that are sprayed onto plant material, which is then often smoked or ingested to achieve a 'high.' "
According to the city news release, the "use of synthetic drugs can have serious side effects that can endanger the health and safety of individuals, such as severe agitation, anxiety, racing heartbeat, higher blood pressure, nausea, vomiting, muscle spasms, seizures, tremors, hallucinations, psychotic episodes, and suicidal thoughts and actions."
Boston police will enforce the new ordinance, and violating the ordinance will result in a fine of $300.