It's Officially A Heat Wave In Boston
This article is more than 5 years old.
The city of Boston is officially in the midst of a heat wave.
The temperature in the city edged above 90 degrees around 6 p.m. Monday — marking the third day in a row the city hit 90 degrees or higher. The last Boston heat wave was in July 2013.
The heat won't be letting up anytime soon.
As WBUR meteorologist David Epstein reported in his Monday morning forecast, we'll be dealing with this hot, muggy air "for the next week or longer."
The 90s will break by Thursday, but remember, it's not going to cool off anytime soon. It will just be less hot.
Boston Mayor Marty Walsh's office issued a heat advisory Monday, reminding residents to be careful as the hot temperatures continue.
Walsh can declare a heat emergency after three consecutive days of temperatures at or above 90 degrees, which would trigger the opening of cooling centers across the city. No word yet on when that may happen.
Information on heat safety tips, and on cooling centers if a heat emergency is declared, can be found at cityofboston.gov/heat.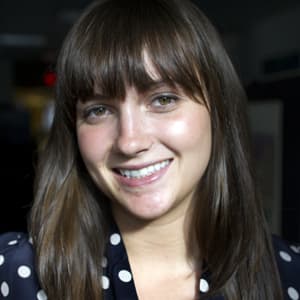 Abby Elizabeth Conway Digital Producer/Editor
Abby Elizabeth Conway was formerly a digital producer and editor at WBUR.