AG Healey Targets Fentanyl In Fight Against Opioid Abuse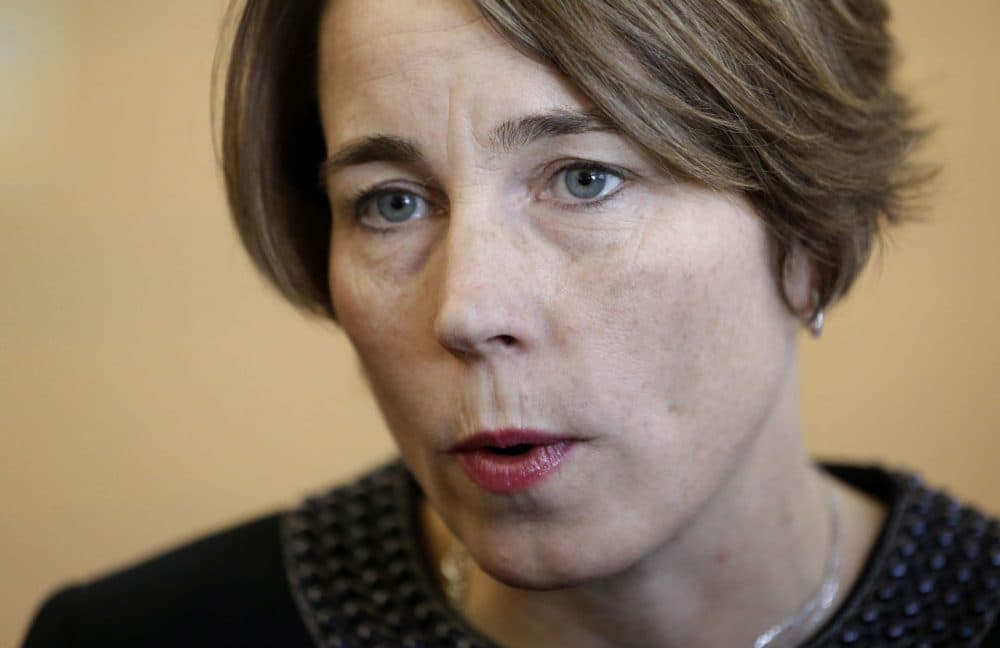 This article is more than 5 years old.
In an effort to fight the state's opioid abuse crisis, Attorney General Maura Healey has proposed a bill that would make trafficking in fentanyl, a powerful narcotic that's often added to heroin, a crime.
Existing law says individuals caught with large quantities of fentanyl can be charged with possession or possession with the intent to distribute.
Healey's act, announced Monday, would specifically criminalize the trafficking of fentanyl for amounts greater than 10 grams. Those convicted, should it be enacted, would face up to 20 years in state prison.
Fentanyl is 30 to 50 times more potent than heroin, Healey's office said in a statement, and the drug can be fatal even in "very low doses."
Law enforcement officials have said fentanyl is often added to heroin and contributes to the number of overdose deaths in the state.
State public health officials have estimated that there were more than 1,200 opioid overdose deaths in Massachusetts last year.
According to the statement from Healey's office, state and local officials last year reported more than three times the fentanyl submissions to a national database, when compared with 2013 submissions.
"Like heroin and other prescription opioids, fentanyl is claiming lives across Massachusetts," Healey said in the statement. "By making the trafficking of this extremely dangerous drug illegal, we can help give law enforcement the tools they need to get these drugs off our streets and out of the hands of those struggling with addiction."
State police and a number of district attorneys support the legislation.
Healey was joined at Monday's unveiling of the bill by Cathy Fennelly, whose son Paul Fennelly died six months ago at the age of 21 from an overdose of heroin laced with fentanyl.
With reporting by the WBUR Newsroom and The Associated Press
This article was originally published on August 17, 2015.