Neighborhood Rivalries Dissolve On The Court In The One Hood Peace League
Resume
When the One Hood Youth Peace Basketball League began, kids from Roxbury were skeptical about playing on the same team as kids from the South End — and vice versa.
But Mayan Tamang, who has run the league for the last two years, says that quickly changed, as kids from Villa Victoria, Lenox Street, Castle Square and the other neighborhoods became teammates.
"By the second year, we got brothers and sisters from all different neighborhoods doing cross-turf through the power of basketball, peace and unity," Tamang said. "All I can say is now, we're creating one 'hood'."
Fifty middle school and high school kids, mostly boys, play on the league's four teams. On Friday night, the top two met for the championship game.
Tamang addressed the players before the game saying, "Ballin' saved my life too so I get really emotional because I love every single one of y'all. I'll do anything for you guys."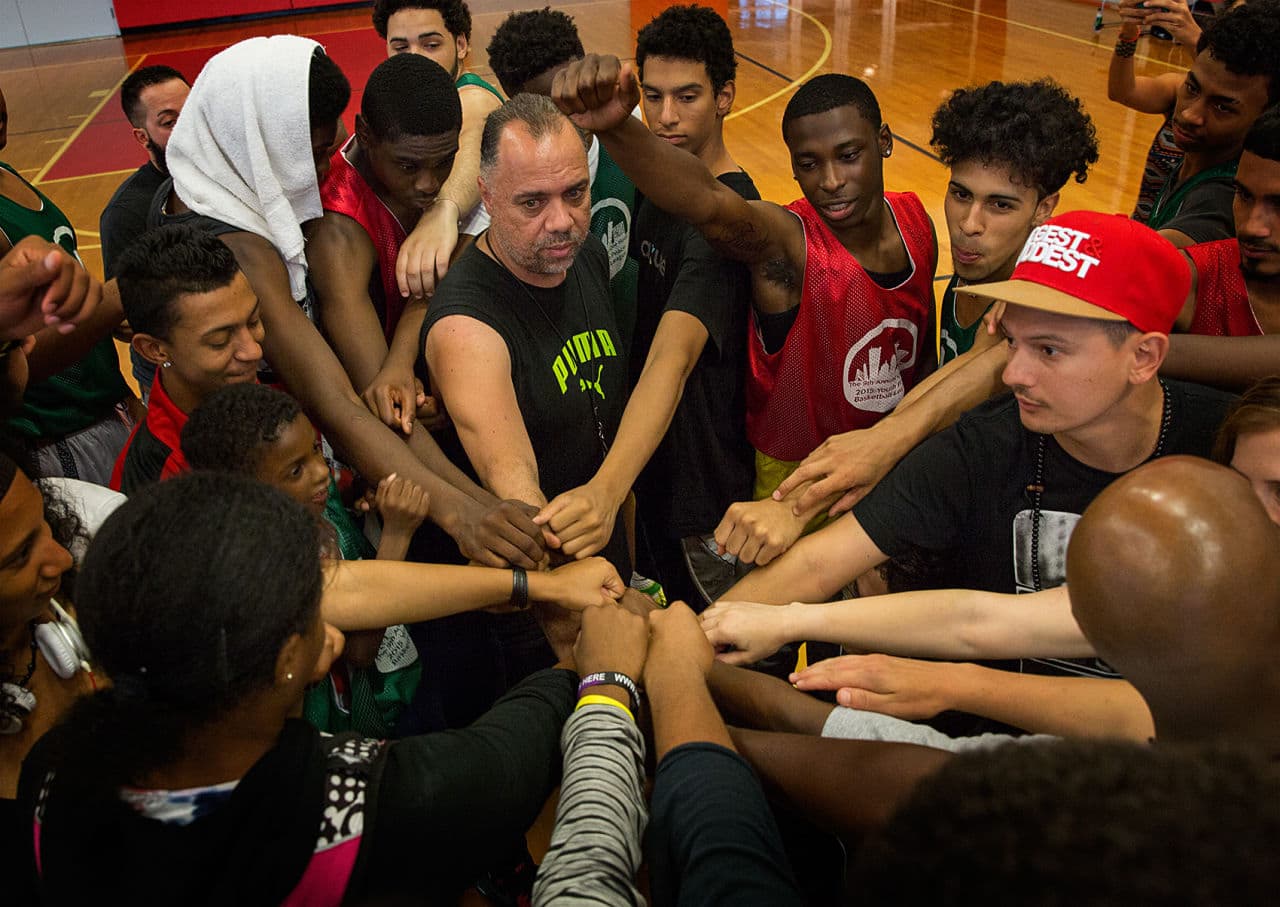 The One Hood league is operated by two community groups in the South End: Blackstone Community Center and Inquilinos Boricuas en Acción. The aim is to uproot turf-based animosity by having kids from different neighborhoods play on the same teams.
For Michael Ehiabhi, of Dorchester, it's meant getting to know people from other parts of Boston. He says basketball is the opposite of violence.
"We grew up where there's a lot of violence and shooting and stuff, so we just thought, let's pick up a ball, let's get together and play basketball," said Ehiabhi, who stands 6 feet 3 inches tall.
Ehiabhi's team didn't make it to the finals, but he had to see the last game.
"It's my cousin versus my brother," he said with a laugh, "so I'm going to stay here and watch it, because I ain't really ever seen them play against each other in the championship game, so I'm gonna stay here and watch this game."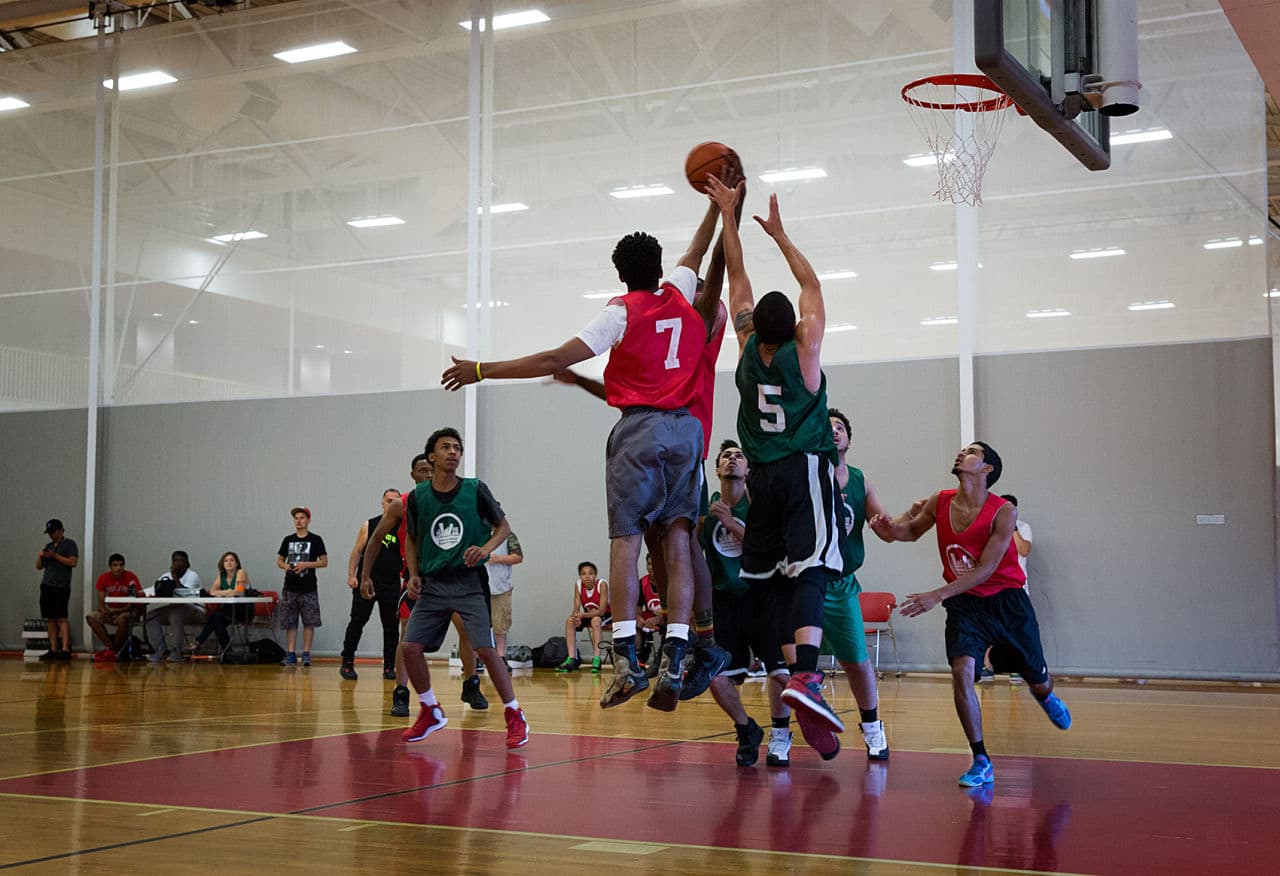 Some players stick around even after they're too old to be on teams. Didier Antoine has gone from being a player to being a coach.
"When we was playing we was just playing," Antoine said. "But now that we got older and some of us moved on with coaching, they see that we get paid for it, and they want to be part of that too — motivation to get a job and just keep yourself occupied in general."
One Hood is modeled on the World Scholar Athlete Games, an event founded on the idea of uniting students from war torn lands from Israel to Northern Ireland.
Boston's neighborhoods have problems of their own. And playing in the One Hood league, these youth are fighting them one rebound, one pass, one basket at a time.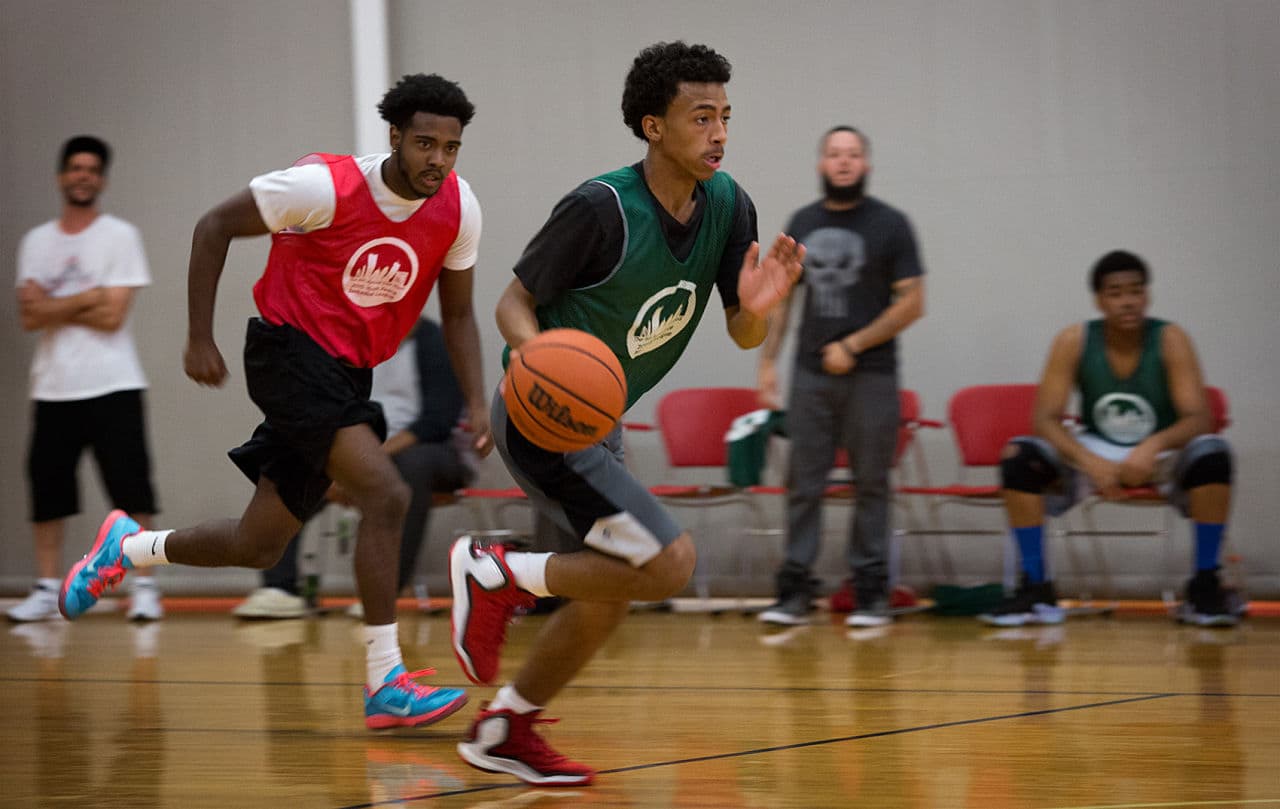 This segment aired on August 22, 2015.