2 Men Held Without Bail For Alleged Threats To Pokemon World Championships In Boston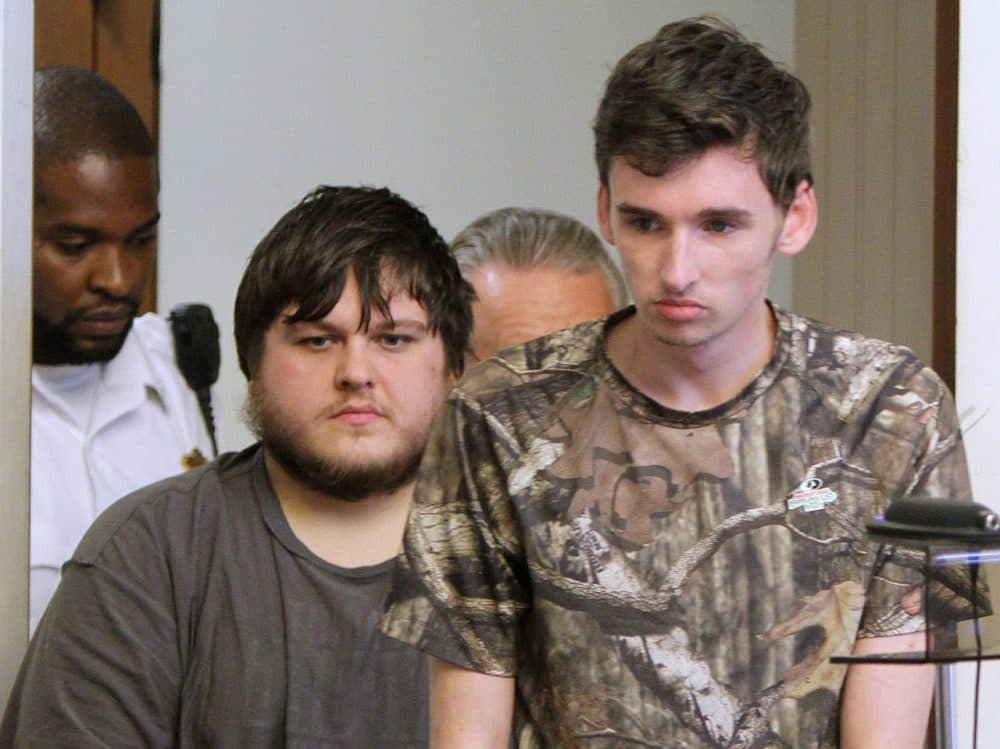 This article is more than 5 years old.
Two Iowa men authorities say threatened gun violence at the Pokemon World Championships in Boston have been held without bail.
Eighteen-year-old Kevin Norton, of Ames, and 27-year-old James Stumbo, of Boone, were held without bail at their arraignment Monday on gun charges pending a Sept. 1 hearing to determine whether they are a danger to the public.
Boston Police Commissioner William Evans told reporters Monday morning that the suspects made threats against the annual conference on social media and on an online Pokemon chat forum, and that the threats referenced Columbine and the Boston Marathon bombings.
Police said the forum's moderator notified event organizers, who reached out to the Hynes Convention Center, where the event was held, as well as Boston police. Norton and Stumbo, who are experienced players and had been invited to attend the event, were then placed on the center's "no trespass" list. They were stopped Thursday as they were about to register for the event, after driving 25 hours from Iowa.
At that time they were released, but their car was seized after authorities learned they might have guns.
Officers executing a search warrant found a 12-gauge shotgun, an AR-15 rifle, several hundred rounds of ammunition, and a hunting knife in the car. Norton and Stumbo were arrested at their hotel.
Norton said he received a gun license online and Stumbo does not have a gun license, police said.
Evans told reporters that there was no clear motive or answers as to why the men allegedly targeted the Pokemon event.
With reporting from WBUR's Zoë Sobel and The Associated Press.
This article was originally published on August 24, 2015.