Report: Boston-Area Car Commuters Spent 64 Hours In Gridlock Last Year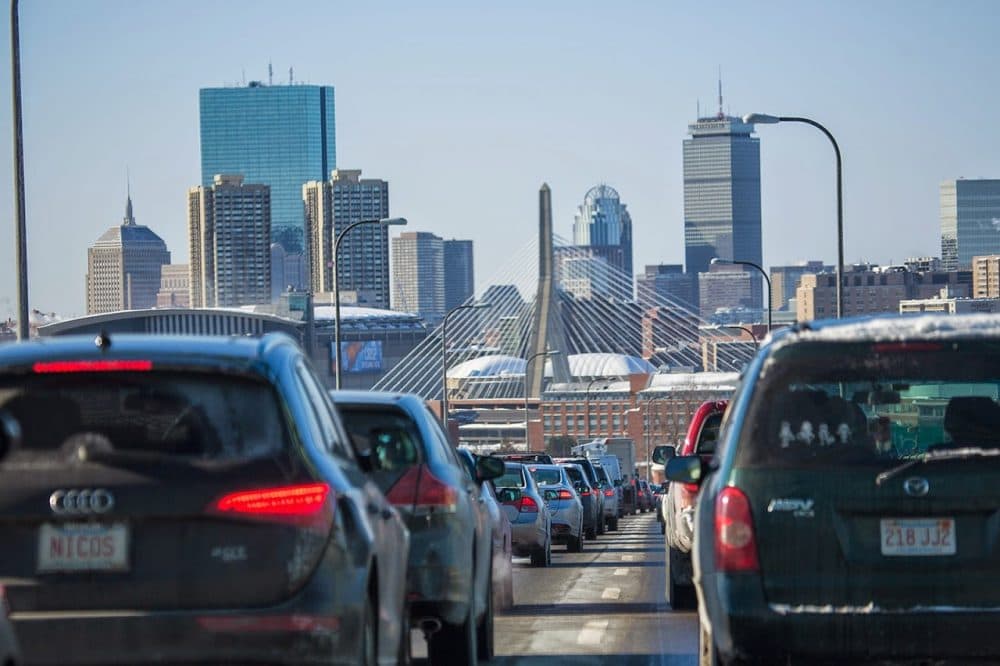 This article is more than 5 years old.
Boston-area drivers lost 64 hours to rush-hour traffic slowdowns last year, according to a nationwide study on gridlock, out Wednesday.
The 64 hours of "delay per peak auto commuter" is slightly worse than the 2013 figure, when the region's car commuters lost 63 hours to congestion.
On average, U.S. commuters spent about 42 hours in traffic jams in 2014.
The Boston area ranks sixth for gridlock-plagued commutes in 2014, behind Washington, D.C., (82 extra hours), Los Angeles (80 hours), San Francisco (78 hours), New York City (74 hours) and San Jose (67 hours).
The gridlock figures come from the 2015 Urban Mobility Scorecard, which is produced by INRIX and the Texas A&M Transportation Institute (TTI).
The study finds that U.S. traffic congestion has returned to pre-recession levels. The number of drivers typically rises with an economic expansion.
"The higher congestion levels are clearly the downside of increased economic activity," Bill Eisele, a TTI senior researcher, told Reuters.
The report finds that traffic congestion caused U.S. drivers to waste more than 3 billion gallons of fuel last year, and exacted a nationwide price tag of $160 billion, when fuel and car costs and lost productivity are added up.
The "congestion cost" per car commuter in the Boston area — a region that includes parts of New Hampshire and Rhode Island — was nearly $1,400 last year, per the report. That's ninth-highest among U.S. metros.