Market Basket Is Back To 'Business As Usual,' But With New Bills To Pay
04:51
Play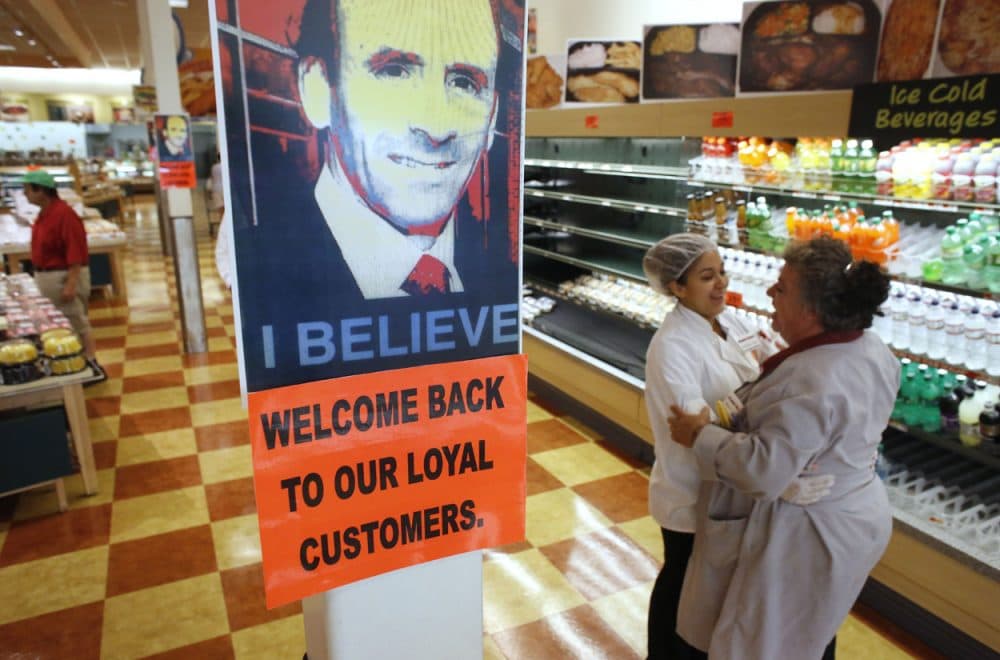 This article is more than 5 years old.
These days it's business as usual when the parking lot at the Somerville Market Basket is nearly full on a weekday morning.
Store Director Joe Amaral can't believe that it's been a year since this very same parking lot sat nearly empty for weeks on end.
"It's been business as usual for so long, it's hard to believe it even happened," he said.
What happened was a standoff that could have killed the Tewskbury-based supermarket chain. Warehouse and distribution workers walked off the job, disrupting store deliveries and bringing sales to a standstill — all in an effort to bring back their ousted CEO, Arthur T. Demoulas.
Workers were afraid that the controlling members of the Demoulas family business just wanted to slash costs and skim profits.
"This is symbolizing something in America," forklift driver Eddie Perez said during a demonstration outside the company's Andover warehouse last year. "These greedy 1-percenters cannot just come in here and say: 'Listen, we're gonna take from you and we're gonna take from you and we're gonna keep giving to our rich cousins and our rich family.' No. Six-hundred people just crippled a $1 billion company."
A deal finally came 40 days later. Arthur T. Demoulas bought out his cousin and boardroom rival Arthur S. Demoulas. And a year ago this morning, Artie T. stood on the back of a pickup truck outside company headquarters and told workers they're "simply the best."
"The associates of Market Basket, the customers of Market Basket, you and only you have taught the professors and the CEOs that the workplace here at Market Basket is so much more than just a job," Demoulas said.
New Bills To Pay
"When I came back to work and I saw the customers come in, it was like coming home again," said Teresa McCusker, 26, who works at the Somerville store. "I cried, they cried. We all hugged in the aisles. It was amazing. It was a family coming together."
McCusker remembers how the Market Basket family quickly got back to work. But it also had new bills to pay. As part of the deal, the company took on more than $1 billion of debt, and customers have noticed.
"It isn't quite as cheap," said Rebecca Garland, who makes a couple of shopping trips to the Somerville store each month from her home in Watertown. "I was just noticing the blueberries as I walked in. It's like, 'Ooh, they're more expensive than they are at a Star Market!' But there are a lot of things here that still are really, really a lot less expensive than other places."
In December, Market Basket ended a yearlong discount, effectively raising prices by 4 percent across the board.
Drexel University business professor Daniel Korschun says the interest on the company's new debt has to be paid.
"My back-of-the-envelope calculations are that they're paying $2,000 per store per day," said Korschun, who has co-written a book on the saga, called "We Are Market Basket."
He says the debt is a new reality for a company that used to shun it. But it's manageable, partly thanks to improved customer goodwill.
"So if it's a few dollars here or a few dollars there, many people are willing to give the company that leeway, to continue that Market Basket experience, and that's really what drove a lot of this loyalty," he said.
'What We're All About'
Market Basket has added five new stores over the past year, with more under construction. And Amaral, the Somerville manager, says sales at existing stores are expanding too.
"I'd say we're running a couple of percentages up," he said.
McCusker, who also works at the Somerville store, says last summer's standoff generated publicity.
"I've lived in Somerville my whole life and I'm meeting new people in the Somerville area who are just now coming into the store for the first time because they found out what we're all about," she said.
Market Basket made national news last summer with its loyal, longtime workers. Professor Korschun says the family-owned chain has shown other companies how to perform well and serve their communities.
"When people are looking to understand better how companies can simultaneously perform well and serve society, Market Basket has emerged as one of the models to do that," he said.
Surveying the full shelves and full shopping carts at the Somerville store, Amaral says he's proud of what workers accomplished.
"I'm glad it worked out for us," Amaral said. "But I certainly wouldn't want to go through that again."
This segment aired on August 28, 2015.
Earlier Market Basket Coverage: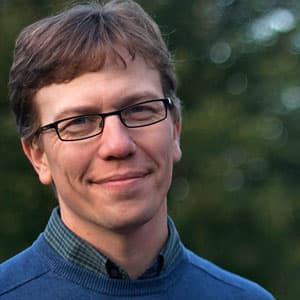 Curt Nickisch Business & Technology Reporter
Curt Nickisch was formerly WBUR's business and technology reporter.