Fall Theater Preview: Boston Stages Usher In The Fall With New Works And Classics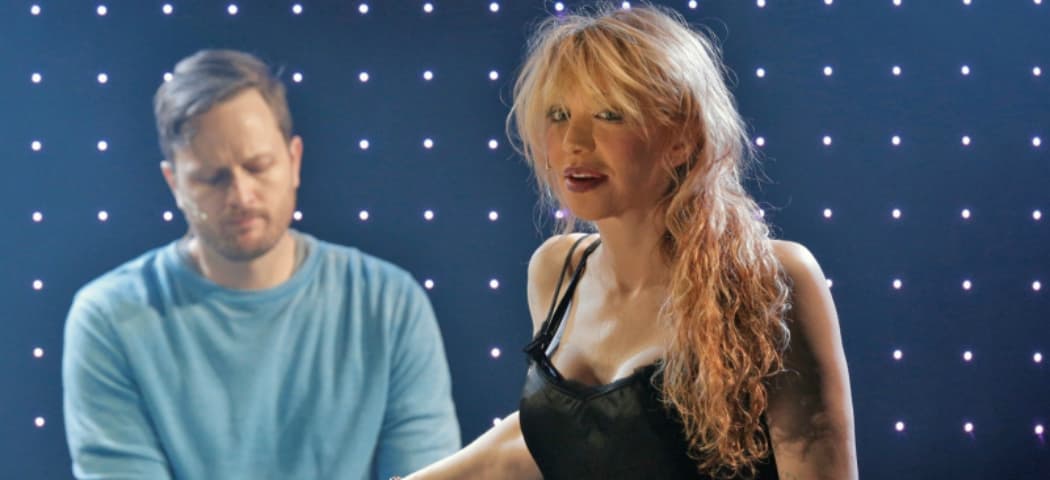 This article is more than 5 years old.
Arthur Miller, had he proved as immortal as his "Salesman," would have turned 100 this year. And 2015 also marks the centennial of Einstein's theory of general relativity and the 70th birthday of the atomic bomb. All are being celebrated (if that's the right word) on the local Rialto this fall, along with Shakespeare, Sondheim, Tolstoy, Toole, Bizet, Carole King and the performance diva Meow Meow.
A cornucopia of new works and classics, the lineup sounds nothing if not eclectic, intriguing and busy-busy-busy. So send in the season — oh, and also the clowns.
"My Fair Lady" | Lyric Stage Company of Boston | Sept. 4 - Oct. 11: Getting Alfred P. Doolittle to the stage on time is veteran director Scott Edmiston, who helms this promising revival of the 1956 Lerner-and-Loewe musical based on George Bernard Shaw's "Pygmalion." The show has been dubbed "the perfect musical"; here it will star Christopher Chew (who will not have to talk-sing his way through the role of Henry Higgins as its originator, Rex Harrison, did), with the luminous Jennifer Ellis as Eliza. Longtime American Repertory Theater stalwart Remo Airaldi plays Higgins' chum, Colonel Pickering.
"Broken Glass" | New Repertory Theatre | Sept. 5 - 27: How refreshing to say Happy 100th to Arthur Miller with one of the less usual suspects. New Rep artistic director Jim Petosa is at the helm of the playwright's 1994 Tony-nominated drama, which focuses on a New York Jewish couple at the time of the 1938 Nazi attack on German Jews known as Kristallnacht. When Sylvia Gellburg finds herself paralyzed in the wake of those violent events, her husband, Phillip, seeks the advice of a doctor, who's convinced the illness is psychosomatic. The resultant treatment uncovers rifts in the Gellburg marriage as well as in Phillip's relationship to his Jewish identity. The fine New Rep cast includes Jeremiah Kissel, Anne Gottlieb and Benjamin Evett.
"A Little Night Music" | Huntington Theatre Company at Boston University Theatre | Sept. 11 - Oct. 11: Artistic director Peter DuBois directs this revival of the delicious 1973 musical by Stephen Sondheim and Hugh Wheeler, based on the 1955 Ingmar Bergman film "Smiles of a Summer Night." A winner of multiple Tony Awards, the piece depicts a country weekend rife with love both requited and un-, with all of the music in waltz time. The cast includes Tony-nominee and Obie-winner Stephen Bogardus as well as Lauren Molina, the charming Cunégonde of HTC's 2011 "Candide." McCaela Donovan will sing "The Miller's Son," Bobbie Steinbach will (again) growl her knowing way through "Liaisons," and Drama Desk Award-winning British actress Haydn Gwynne will order up the clowns.
"The Boys in the Band" | Zeitgeist Stage Company at Boston Center for the Arts Plaza | Sept. 11 - Oct. 3: David J. Miller adopts Gold Dust Orphan Ryan Landry to play the self-described "pock-marked Jew fairy" who is the birthday boy of Mort Crowley's seminal 1968 off-Broadway play depicting a downhill New York party attended by nine gay men gulping down alcohol and spewing up resentments. Here the party's host is played by Landry's fellow Elliot Norton Award honoree, Victor Shopov. And newcomer Richard Wingert portrays one of the birthday gifts, a good-looking male bimbo called The Cowboy.
"appropriate" | SpeakEasy Stage Company at Calderwood Pavilion | Sept. 12 - Oct. 10: Branden Jacobs-Jenkins, the audacious 30-year-old author of "Neighbors" and "An Octoroon," won the 2014 Obie Award for Best New American Play for this one (plus "An Octoroon"). Set on a disintegrating Arkansas plantation where the Lafayette clan gathers to bury its patriarch but unearths a gruesome secret, the piece sounds like Sam Shepard filtered through Tracy Letts and refocused on issues of race and identity. M. Bevin O'Gara directs a cast that includes Elliot Norton Award winners Tamara Hickey, Melinda Lopez and Alex Pollack.
"Gloucester Blue" | Gloucester Stage Company | Sept. 17 - Oct. 3: No, this is not a play about the Gloucester police force. The title of this latest from prolific playwright and GSC founding artistic director Israel Horovitz refers to a hue of paint. Nor is the work to enjoy its world premiere in Gloucester, where it is rooted deep in the sandy, incestuous, economically tenuous soil Horovitz has long cultivated. The play, which one critic describes as an "eccentric meld of sex, sin and satire," was first unveiled in 2013 in Delray Beach, Florida. Here directed by the author, it is set in a Gloucester harbor edifice undergoing renovation by two workmen who interact with the wealthy couple for whom the place is intended. The cast includes GSC interim artistic director Robert Walsh and Lewis D. Wheeler. "Original sound" is by erstwhile Beastie Boy and ongoing Horovitz offspring Adam (Ad-Rock) Horovitz.
"The Strawberry Girl" | Israeli Stage Company | Sept. 20: Israeli Stage kicks off a series of staged readings of Israeli plays with Savyon Liebrecht's one-woman play centered on a German woman whose husband (German) has been sent to work in a factory in Poland. Lives are transformed when she meets a Jewish girl who grows strawberries "as big as a man's fist." The indomitable Nancy E. Carroll tells this tale of "blissful ignorance" colliding with "a tragic personal intimacy." Following will be readings of Alma Weich's "Price Tag" in November and of Anat Gov's "Happy Ending" in April.
"Othello" | Actors' Shakespeare Project at the Modern Theatre at Suffolk University | Sept. 23 - Oct. 25: Actors' Shakespeare Project inaugurates its season batting iambs against the green-eyed monster. Bridget Kathleen O'Leary directs the Bard's tragedy of the noble hothead "that loved not wisely but too well," with Johnnie McQuarley as the Moor and John Kuntz intriguingly cast as Iago.
"Einstein's Dreams" (Sept. 24 - Nov. 14) and "Copenhagen" (Oct. 1 - Nov. 15) | Underground Railway Theater at Central Square Theater: The birthdays of Relativity and The Bomb are examined in two disparate if heady examinations of scientific principle, played in rep by the same cast of three: Steven Barkhimer, Debra Wise and Robert Najarian. Wesley Savick helms a reprise of his 2007 Underground Railway Theater staging of his own adaptation of Alan Lightman's whimsical and poetic novel "Einstein's Dreams." Set in 1905, it depicts the young physicist as a newlywed patent clerk trying to earn a living "while reconceiving time." And New York-based Bedlam honcho Eric Tucker, director of last season's acclaimed "Bedlam's Saint Joan," "cracks open" Michael Frayn's Tony-winning "Copenhagen," which circles a mysterious 1941 meeting in the city of the title between German physicist Werner Heisenberg, a principal architect of Hitler's atomic program, and his mentor, the Danish physicist Niels Bohr. Shifting among points of view, it both considers and demonstrates Heisenberg's famed uncertainty principle.
"Kansas City Choir Boy" | Oberon | Oct. 1 - 10: Composer-performer Todd Almond shares the stage with rock icon Courtney Love in Almond's operatic mystery told through flashbacks. Pumped up by ancient myths, the music-theater piece tells the story of erstwhile small-town lovers, one of whom went in search of her destiny and wound up dead. That would be Love, whose character, Athena, doesn't let her demise write her out of a two-hander described as "a love song for the computer age and a product of the 24-hour news cycle that feeds on the stories of the anonymous 'missing.'" The New York Times describes the score as ranging from "electronic pseudo-disco" to guitar-driven ballads. Supplying backup are a six-woman chorus in leather and lace and a string quartet planted among the audience.
"Dry Land" | Company One at Boston Center for the Arts Plaza | Oct. 2 - 30: "Shockheaded Peter" director and Amanda Palmer mentor Steven Bogart is at the helm of this New England premiere of a 2014 play by Ruby Rae Spiegel, hailed as "the Lena Dunham of the theater world." Inspired by a New Republic article about DIY abortions, the play premiered in New York just as its now-22-year-old author was beginning her senior year at Yale. Described as "a story about abortion, bad jokes, bathing suits and friendship," it was hailed by the New York Times' Ben Brantley as "tender, caustic, funny and harrowing, often all at the same time."
"An Audience With Meow Meow" | presented by ArtsEmerson at Cutler Majestic Theatre | Oct. 8 - 24: Naming the "post-postmodern diva" from Australia one of the top performers of 2010, New Yorker critic Hilton Als opined that she "brilliantly embodies a new kind of performance art, one that's part cabaret and part Phyllis Diller with a bit of Piaf thrown in." However, the performer's unique brand of "kamikaze cabaret" may not be for the faint of heart. Time Out New York warns: "No one is safe at her show."
"Beautiful: The Carole King Musical" | The Opera House | Nov. 3 - 15: The national tour of the 2014 jukebox musical that won two Tony Awards and the 2015 Grammy for Best Musical Theater Album stops in Boston. The biographical show, with book by Douglas McGrath, tells the tale of feisty Brooklyn babe Carol Klein, who added an "e" to her first name and royal-ized her last before going on to pen "the soundtrack to a generation." The score is, well, a tapestry of hits, most composed by King with then-spouse Gerry Goffin or by the songwriting team of Barry Mann and Cynthia Wells. They include "I Feel the Earth Move," "(You Make Me Feel Like) A Natural Woman," "You've Got a Friend" and the title song.
"uCarmen"/ "A Midsummer Night's Dream" | Isango Ensemble, presented by ArtsEmerson at Cutler Majestic Theater | Nov. 10 - 22: From the award-winning South African troupe that brought us Mozart on marimbas ("The Magic Flute") come two more classics of the Western canon reimagined in the context of the townships outside Cape Town. "uCarmen," which combines African music with the score and plot of Bizet's 1875 opera, is based on company co-founder Mark Dornford-May's film "U-Carmen eKhayelitsha." "A Midsummer Night's Dream" blends Shakespeare's comedy and Benjamin Britten's opera with indigenous South African music and dance. The two pieces will be presented in English and in rep.
"A Confederacy of Dunces" | Huntington Theatre Company at Boston University Theatre | Nov. 11 - Dec. 13: Playwright Jeffrey Hatcher says that adapting John Kennedy Toole's Pulitzer-winning 1980 novel (published 11 years after its author's suicide) was "like wrestling Ignatius Reilly to the stage." And that seems apt, considering the picaresque, digressive nature of the cult classic set in 1960s New Orleans, where its overweight and overbearing antihero lives with his mother while undergoing outlandish adventures in pursuit of a job. Numerous folks have tried to wrestle Ignatius to celluloid, and none have succeeded. The Huntington production is the world premiere of the stage piece, which has one eye on Broadway. Obie-winner David Esbjornson is at the helm of the show, which stars Nick Offerman, Amy Poehler's government-phobic boss on NBC's "Parks and Recreation," as the larger-than-life Ignatius.
"Natasha, Pierre & The Great Comet of 1812" | American Repertory Theater at Loeb Drama Center | Dec. 6 - Jan. 3: Get ready to party like it's 1812 as a passionate slice of "War and Peace" makes its way to town. This "electro-pop opera," with music and libretto by Dave Molloy, is a through-sung reimagining of the final part of volume two of Tolstoy's opus, in which Natasha falls prey to the womanizer Anatole as Napoleon's war rages outside Moscow. Staged in New York in a Russian-style dinner club where the action swirled around and among the spectators, with vodka and caviar to add to the ambiance, the theater piece won the 2013 Richard Rodgers Award for Musical Theater and a 2013 Obie. Original director Rachel Chavkin will re-stage it for the Loeb, where there will be both cabaret and traditional seating. No word on the caviar, but vodka is promised.
Carolyn Clay was for many years the theater editor and chief drama critic for the Boston Phoenix. She is a past winner of the George Jean Nathan Award for Dramatic Criticism.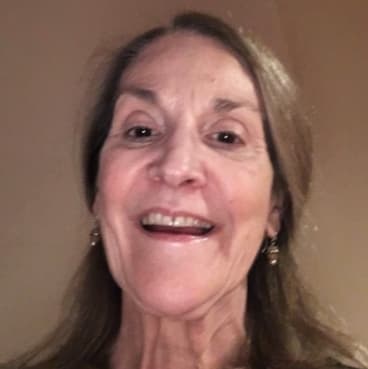 Carolyn Clay Theater Critic
Carolyn Clay, a theater critic for The ARTery, was for many years theater editor and chief drama critic for the Boston Phoenix.