Jen Kirkman Returns To Where She Cut Her Comedy Chops
Jen Kirkman chiseled her comic musculature in the late 1990s at spots like The Comedy Studio in Harvard Square. The venue, above the Hong Kong Restaurant where you can order a behemoth $10 scorpion bowl to bring to a show upstairs, acted as one of Kirkman's stand-up training grounds.
"After the shows, the older comics like Tony V would sit down with us and tell us hilarious stories of bombing on the road or terrible gigs, bad club owners — it was like getting an education in what was to come, and we craved their acceptance," she recalls. "We wanted to get out there in life and bomb and have s****y gigs so we could be respected veterans, too."
Kirkman now returns to Cambridge as a seasoned stand-up heavyweight Wednesday, Sept. 2, this time at The Sinclair, a hop, skip and a jump from her old comedy dwelling.
This May, Netflix produced her stand-up special "I'm Gonna Die Alone (And I Feel Fine)," and her second book "I Know What I'm Doing & Other Lies I Tell Myself" comes out next year. In the recent past, she was also a frequent contributor on "Chelsea Lately" and she still regularly appears on Comedy Central's "Drunk History," a sketch comedy show that tackles retellings of historical events.
Retracing her own biography, Kirkman considers her time in LA and New York City as the settings where she began to take her comedy craft more seriously. However, Boston is also in her bones. Kirkman was born in Needham, attended Emerson College and took her first real stabs at developing routines here while working in ticket sales at the Boston Ballet and Broadway in Boston after graduating from school.
Based as a comedian in Boston from 1997 to the end of 1998, Kirkman performed around town at places like The Comedy Studio and The Green Street Grill on Thursdays, Fridays and Saturdays on top of a 9 to 5 work grind. Although she finds herself back in a place engrained in her biographical and professional timeline, the set will not be driven by Boston nostalgia.
"Honestly, it's been 20 years almost since I lived in Boston and most of my true 'growing up' has happened since then and I don't really feel — when I'm in Massachusetts — that I'm suddenly thrown back into where 'I grew up,' " she says. "It instead seems like I'm in the city of a very familiar old friend."
If there is one source that generates Kirkman's comedic power, it is her candor. Like a doctor giving a patient no-holds-barred feedback, she's not afraid to knuckle up and examine autobiographical topics that carry serious weight (like going through her divorce) or reflect the signs of growing older (like the first sightings of grey pubic hair). Even while leveling personal criticism at some of her earliest material from The Comedy Studio, Kirkman remembers that she never backed away from the issues hovering over her head.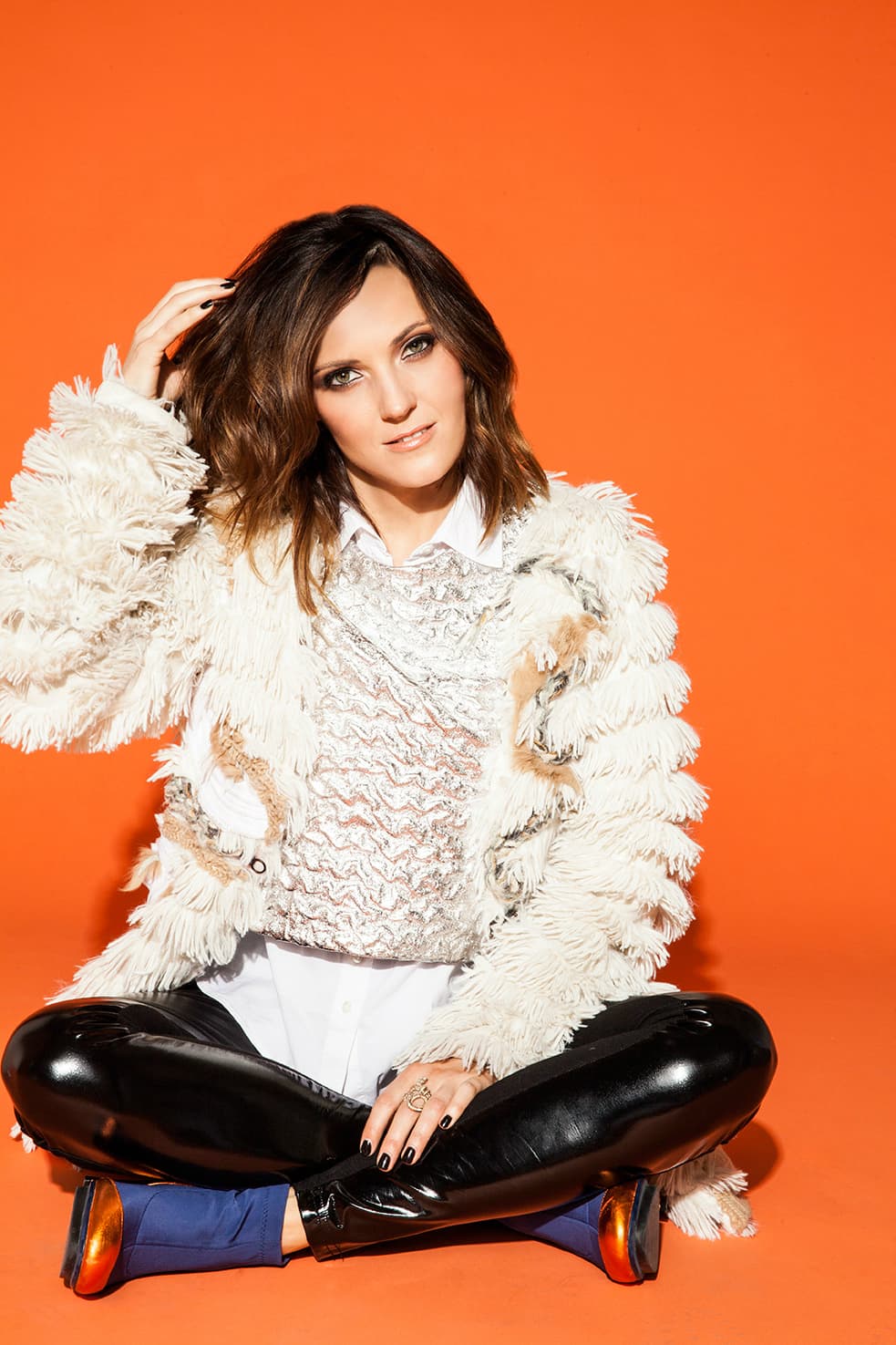 "I was doing hacky, terrible material about side effects to antidepressants," she says. "At least it was honest because I was on them at the time."
According to Bryan Olsen, a New York City-based comedian who was friends with Kirkman from her Boston days, her natural honesty has spanned the course of her 18-year career.
"I think she's the same," he says. "Her material is so confessional — it's like reading her diary. They say in acting classes that you have to show your private self in public, and she does that. Jen's letting you in on who she is."
Olsen, who has written for some of the celebrity roasts on Comedy Central, remembers a performance of hers at "The Lounge Soot," a weekly gig organized by future "Bob's Burgers" star Eugene Mirman at The Green Street Grill, that captured her spontaneous comic style.
"Before going onstage, Jen seemed very nervous," he says. "It was a totally lo-fi atmosphere, and she threw out the material she wrote and instead told a story about a girl in eighth grade who was mean to her.
"The audience was laughing so hard, and for her to throw out her material and do that was very intuitive. It was all off the cuff and off the top of her head, and very in the moment. It was not about having the biggest punch line, but instead having a whole story with a great cast of characters."
Not even a week ago, Kirkman turned 41 in San Diego with her boyfriend ("I hate that word, but I don't know how else to say it," she remarks.) Resting her vocal cords plagued with a case of nodules, it was a slow-paced birthday sans a rambunctious alcohol-soaked celebration.
"The last thing I want to do is go to a loud bar, get drunk and yell over music right before a tour, so no party this year," she says.
Now as Kirkman readjusts to the fast-moving gallop of life on the road, there's practically no time to do anything while back in the area for her Cambridge homecoming. With the exception of seeing her parents, she'll also make sure to pay a visit to a certain New England-based establishment before shipping out to Los Angeles the following day.
"One thing I know I'll do is go to Dunkin' Donuts and get my coffee," she says.