Boston Area Schools Work To Beat The Late-Summer Heat
This article is more than 5 years old.
BOSTON — It was a very hot and humid first day of school in the Boston area, and with temperatures expected to hit 90 again Wednesday, school districts are working to beat the heat with extra fans, bottled water and even frozen pops.
In Boston, Superintendent Tommy Chang said he is concerned about the heat and is closely monitoring the situation.
"We've delivered large industrial fans to a number of schools that don't have central air, and we are making sure there are water coolers at schools," Chang told WBUR's Morning Edition.
Of Boston's 126 public schools, 96 — or about 75 percent — do not have air conditioning, according to Boston Public Schools spokesperson Richard Weir.
Chang said the district has advised students to dress appropriately and stay hydrated, and asked parents to send kids to school with water bottles if they can.
Chang said he does not anticipate closing schools Wednesday because of the heat.
Cambridge Public Schools also started classes Tuesday and has no plans to change the school schedule.
"We kind of thought that we'd be in cooler weather by now," said Jim Maloney, the chief operating officer of Cambridge Public Schools.
The district is taking several steps to deal with the hot temperatures.
"We are offering lots of extra water, frequent breaks, sometimes rotating kids in and out of air conditioned classrooms, just about anything one expects to do in this late summer heat," Maloney said.
About half of Cambridge's 12 elementary and middle school buildings have central air conditioning, according to Maloney. The high school also has central air, and many of the buildings without central air have air conditioning units in some classrooms.
Maloney said they are monitoring students and have nurses on hand in each school.
In Framingham, where classes started last week, school officials decided late Tuesday afternoon that they would shorten the school day Wednesday in anticipation of another 90 degree day.
Superintendent Stacy Scott told WBUR on Tuesday that of Framingham's 15 school buildings, six have full or partial air conditioning. The district had additional nurses on call Tuesday to provide support for any students that may have heat related difficulties, and over 300 fans and 500 bottles of water had been distributed across the district.
Some schools are using a sweeter option to beat the heat — by having frozen pops on hand.
"Sometimes we just sort of send some [frozen pops] over and other times I hear that [teachers] have made sure their refrigerators are stocked so they can just get a little relief," Scott said. "So that helps a little bit."
Over in Newton, students and teachers are making the best of the hot conditions.
"We've just got to get through these two days," Newton Public Schools Superintendent David Fleishman said.
Of the district's 22 buildings, only three are air conditioned, according to Fleishman.
"We'll certainly minimize outside activities, [have] nurses continually checking in with students to make sure they're feeling OK, frequent water breaks — just really use good common sense," Fleishman said.
Each school has also been given guidelines to keep the buildings cool during the day, such as using fans and closing shades and windows during the day. Custodial staff will also open windows in the evening to let in cool air into the buildings.
"These days occur in the northeast ... so we're going to just do our best and ride it out," Fleishman said.
This article was originally published on September 08, 2015.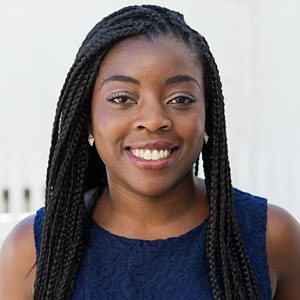 Zeninjor Enwemeka Reporter
Zeninjor Enwemeka is a reporter who covers business, tech and culture as part of WBUR's Bostonomix team, which focuses on the innovation economy.