With Griddle-Made English Muffins, Medford Bakery's Sales Sizzle
06:47
Play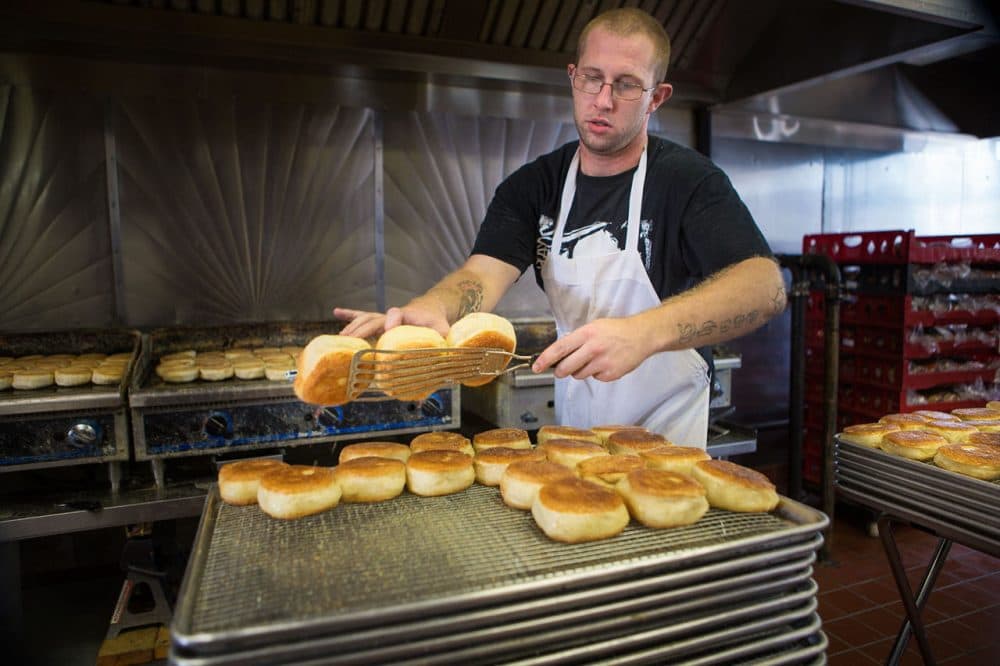 This article is more than 6 years old.
The former pizza shop on Winthrop Street in Medford may not be much to look at from the outside, but inside there's a bustling operation. Stone & Skillet bakery specializes in handmade, locally sourced English muffins — for which there's apparently a growing demand.
Stone & Skillet co-founders Kyle Meekins and Dan Crothers, who showed us around the Medford shop, say the business is outgrowing their existing 750-square-foot bakery facility, so they're exploring other spaces.
Interview Highlights
On the inspiration to create Stone & Skillet:
Kyle Meekins: "We started this out of my apartment. I was working at a local bakery and I started talking to a lot of chef friends. Both Dan and I have been in the industry for many years and people kept asking me for a better English muffin, you know, something they could use for more applications than just Eggs Benedict and breakfast sandwiches.
"So after hearing it a bunch of times, I brought Dan in, we played around with the recipe, we started making them out of our apartment with a residential kitchen license and selling them to little restaurants down the road. We were cooking them one at a time in a cast iron skillet and rolling them out on my granite counter top, and that's where we came up with the name Stone & Skillet."
On the growth of their business:
Kyle Meekins: "Well, our very first order was for a hundred muffins ... averaging about an English muffin or two an hour back then, as opposed to close to 300 an hour now.
"Right now, we're making about 30,000 a week and growing."
On a nationwide vision for local and artisan goods:
Kyle Meekins: "We like to think of the idea as keeping ourselves local and artisan while expanding. You don't see a lot of artisan companies that, you know, expand into different regions of the country and we kind of thought, 'Why not?' Why couldn't we build little bakeries all over the country and have those little bakeries provide English muffins to their communities, you know, hire through their communities, source the ingredients through their communities, and we don't think there's any reason why local and artisan have to be exclusive to a smaller region. We think that local and artisan could be nationwide, as long as you do it the right way."
This segment aired on September 9, 2015.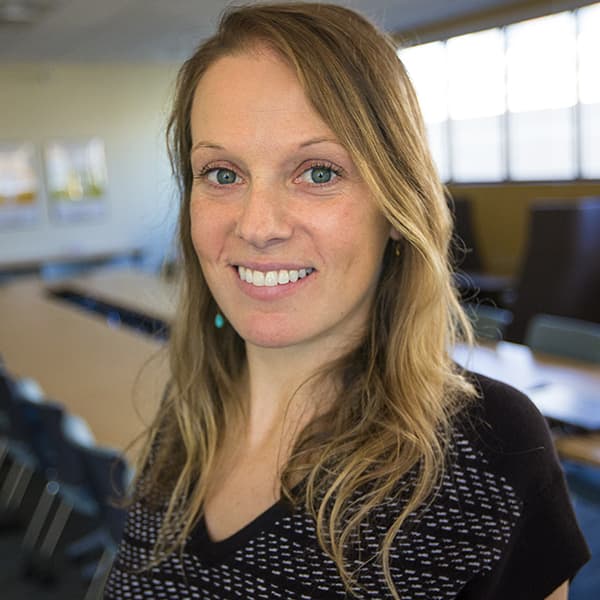 Shannon Dooling Investigative Reporter
Shannon Dooling is an investigative reporter at WBUR, focused on stories about immigration and criminal justice.