Patriots, AG Healey Launch Domestic Violence Prevention Program For Students
State Attorney General Maura Healey and New England Patriots owner Robert Kraft are launching a joint initiative aimed at educating young people about relationship violence.
The new campaign, called "Game Change," seeks to train teachers, coaches and students in public high schools across Massachusetts to prevent relationship violence.
In announcing the initiative in Boston Tuesday morning, Healey and Kraft were flanked by leaders from several local violence prevention groups, including Northeastern University's Mentors In Violence Prevention (MVP) program, which Healey said would be leading future training sessions with educators and students.
The Patriots' Charitable Foundation is providing $500,000 in funds for the campaign, Healey said, with her office giving an additional $150,000.
The money will pay for two adult representatives from 90 public high schools from across the state — mostly teachers and coaches — to attend a three-day training run by MVP.
The organization will also provide more in-depth training to selected students from 30 schools, including guidance on how to mentor their peers on relationship violence.
"We know that on this issue, students listen to other students," Healey said during Tuesday's press conference announcing the new program.
She lauded plans to have participating schools cultivate in-depth curriculum on domestic violence prevention to be taught annually.
The Game Change program is part of a larger $1.5 million domestic violence and sexual assault prevention initiative funded by the Kraft family and the Patriots Charitable Foundation, according to a statement from Healey's office.
The National Football League has focused on domestic violence prevention since it was widely criticized for its handling of such cases, particularly after a video of Baltimore Ravens running back Ray Rice punching his then-fiancee in an elevator made national headlines.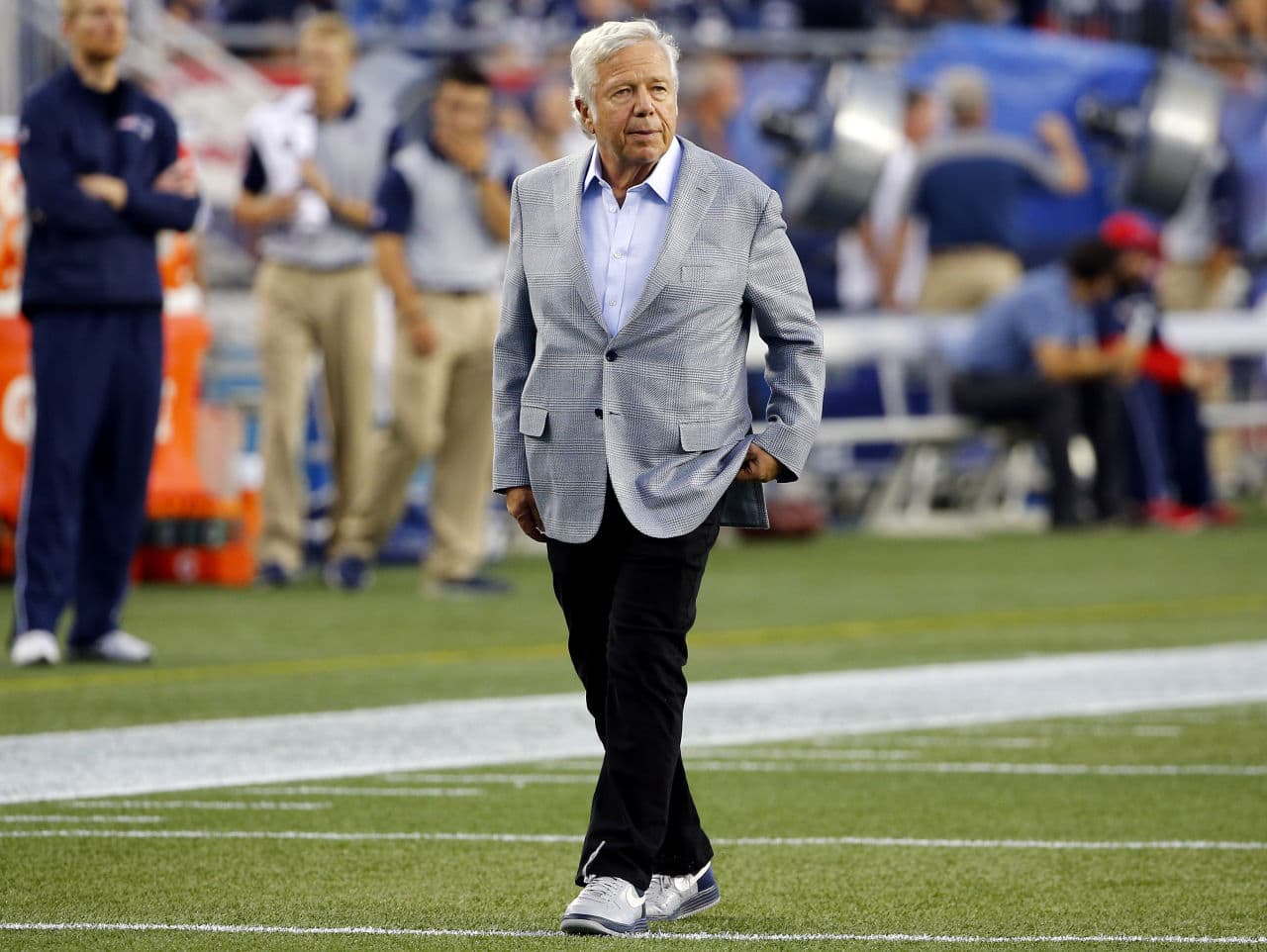 Kraft referenced the video and the NFL's attempts at combating the issue as he spoke at Tuesday's press conference.
"The violent actions of an NFL player a year ago was caught on camera. The video went viral. It was a horrific incident, and an incredibly negative story for the entire NFL," he said. "But as a result of that high-profile participant, the crime brought international attention to the crime of domestic violence. That level of attention, disgust and outrage has been long overdue."
The NFL released a series of public service announcements, including an anti-domestic violence PSA that ran during the Super Bowl XLIX in February, months after the infamous video of Rice was made public.
"The more you learn about domestic violence in our country, the more you want to do something to try to help, but individually we often feel overwhelmed by the magnitude of the issue," Kraft said, adding, "you can accomplish so much more if you work together as a team."
According to its website, Northeastern's Mentors in Violence Prevention program "motivates athletes and leaders to play a central role in solving problems that historically have been considered 'women's issues' including: rape, battering, and sexual harassment." The program began in 1993 at Northeastern.