Gloucester Police Ask Residents To Contact Drug Companies About Opioid Crisis
06:01
Play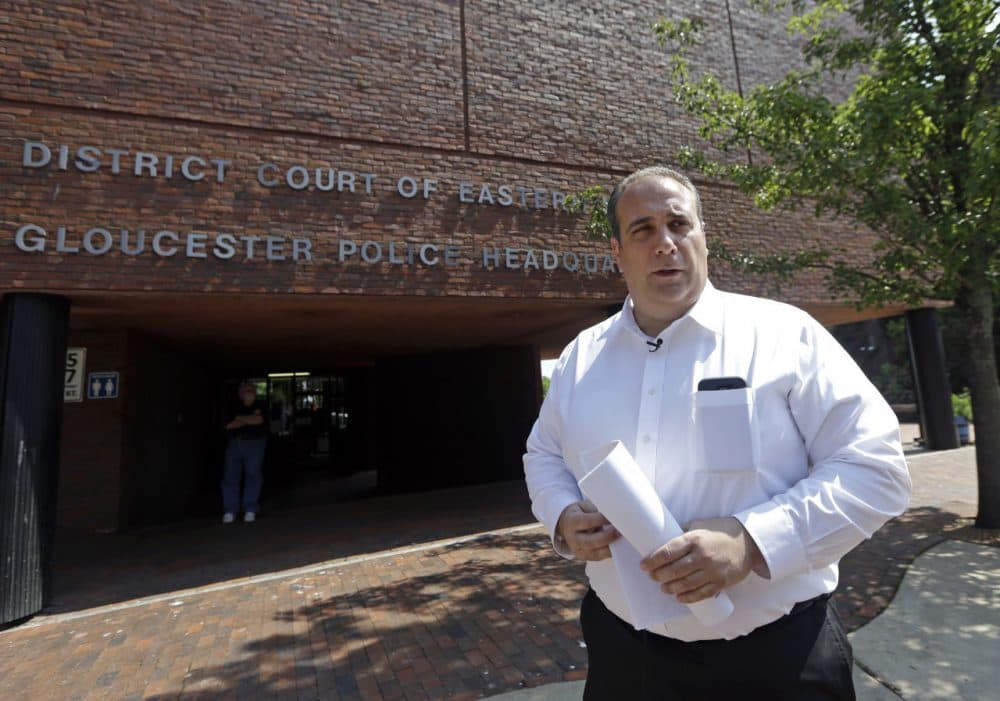 This article is more than 5 years old.
The Gloucester Police Department is asking residents to take an active approach in fighting opioid addiction. On its Facebook page, the department has posted contact information for the CEOs of five large drug companies and is asking people to contact them and ask them about what they're doing to combat addiction.
Gloucester Police Chief Leonard Campanello joined Morning Edition to talk about the department's latest measure to combat opioid addiction.
---
Interview Highlights:
On what prompted this request:
Leonard Campanello: "One of the posts, previously, that we had written out a few weeks ago was for people to send us their stories, of themselves or their loved ones who got caught up in the throes of this disease. We received over 300 letters. The majority of them started with 'I had an injury that led to a prescription' or 'I had a son who was depressed' or 'I had a loved who had back pain and was given a prescription.' And then we see the pathology go towards use of an illegal substance and then the addiction and then, in some cases, tragically death."
On what Campanello hopes will happen:
LC: "I'd like them to enter the conversation in a big way. I don't think law enforcement should be doing their job or the job of health care for them. I think, in some instances, some entities would be more than happy to allow us to continue to do what we've been doing — which is finding beds, facilitating treatment to the disease and them not having to lift a finger. There's an obvious provocativeness to the message, but it's meant to be an opportunity to become proactively involved and to enter the conversation with a willingness to help what has been created, partially, by prescription use of drugs."
On worries that people contacting the CEOs will merely be seen as annoyances:
LC: "You got to start somewhere. A lot of the greatest movements have started as annoyances. You can't get on somebody's radar unless there's some sort of contact. These are business emails, these are business telephone numbers and this is the business that they're running. And I think that the consumer has the right to contact them. And I think that if you're in business and your consumer is unhappy with the way that you're doing business, you're going to lose a lot of clients."
This article was originally published on September 18, 2015.
This segment aired on September 18, 2015.